https://gymnearme.net.au/backend/profiles/get_profiles?gym_id=3710&include_types=1&include_classes=1&include_features=1&include_social=1&include_memberships=1&include_offers=1&include_hours=1&include_reviews=1&include_google_place=1&include_average_review=1&return_url=1
Category
Gym

Fitness Center

Health Centre
Opening Hours
Mon: 06:30 - 19:30
Tue: 06:30 - 19:30
Wed: 06:30 - 19:30
Thu: 06:30 - 19:30
Fri: 06:30 - 19:00
Sat: Closed
Sun: Closed
Membership Plans Available at Fitness First North Sydney Elizabeth Plaza
HOME: Access to 5 clubs for $15.99 per week.
PASSPORT: Access to 31 clubs for $23.99 per week.
PLATINUM: Access to all clubs with the highest quality facilities for $28.99 per week.
PLATINUM PLUS: Access to all clubs with Reform Pilates and the highest quality facilities for $32.99 per week.
TITANIUM: Access to Barangaroo club for $35.99 per week.
BLACK LABEL: Access to 4 clubs with exclusive benefits for $54.99 per week.
Plan
Description
Price
HOME

This membership is only available at Erina Fair
Malvern Valley
Paramatta
Pennant Hills and Rockdale.

$15.99 - weekly
PASSPORT

Passport memberships allow you to access our 31 Passport clubs across Australia.

$23.99 - weekly
PLATINUM

Platinum gives you access to our premium Platinum club experience anywhere in Australia (excludes Barangaroo).

$28.99 - weekly
PLATINUM PLUS

Platinum Plus gives you access to our Platinum club experience anywhere in Australia. Our Platinum clubs offer Reform Pilates at select clubs
the highest quality facilities
group fitness products and Personal Trainers to help you achieve your fitness goals.

$32.99 - weekly
TITANIUM

Available at Barangaroo Titanium only

$35.99 - weekly
BLACK LABEL

The Black Label Membership upgrade offers exclusive benefits to members at our Barangaroo
Bondi Platinum
George St Platinum and Pitt St Platinum Clubs including:

$54.99 - weekly
About Fitness First North Sydney Elizabeth Plaza
Fitness First Australia
Fitness First is Australia's leading health and fitness destination, offering 24/7 access to conveniently located world-class training facilities, expert Personal Trainers and Group Fitness Instructors, thousands of weekly classes and everything you need to push yourself to new heights. We recognise health is about putting yourself first, nourishing both physical and mental health. We'll help you improve your fitness, reach your health goals, and build inner strength and resilience at the same time. Invest in yourself and your health, so you can invest in those around you. we're here to support you along every step of your health journey, and help you put your fitness first. Check out our website for a full list of locations and facilities.
See what makes Fitness First North Sydney Elizabeth Plaza the Best Gym in Town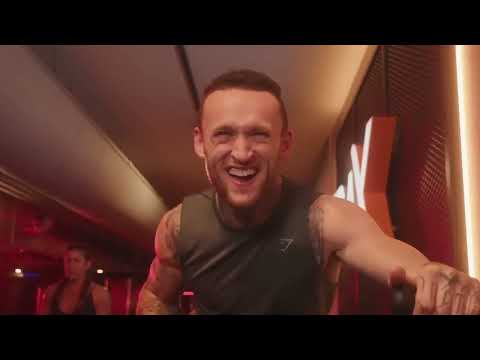 Experience the energy and community at Fitness First North Sydney Elizabeth Plaza.
See our certified trainers in action and get a feel for the energy and community at our gym. Watch now and come experience the difference at North Sydney.
Get a feel for the lively and supportive atmosphere that sets Fitness First North Sydney Elizabeth Plaza apart from other gyms in North Sydney
See firsthand the dedication and passion of our certified trainers as they guide and inspire members to reach their fitness goals.
Map
Enquire and view gym prices at Fitness First North Sydney Elizabeth Plaza. No obligation to join.
Customer Reviews
Fitness First North Sydney Elizabeth Pl is a great gym that offers a wide range of facilities and features to its members. Customers have praised the staff for being friendly and welcoming, as well as the cleanliness of the gym and the quality of the equipment. The gym also offers a relaxation zone with a sauna and steam room, as well as a variety of classes and personal training options. Customers have also commented positively on the convenient location of the gym, near public transport and Greenwood Plaza.
The gym also offers a great variety of classes, including pump, attack and spin/rpm classes, which customers have praised for their excellent quality. Customers have also commented positively on the gym's opening hours and group classes timetable, which they find very helpful. Additionally, customers have praised the gym for its easy cancellation process, which only requires a 28 day notice.
Overall, customers have had a great experience with Fitness First North Sydney Elizabeth Pl and have praised the gym for its friendly staff, clean facilities, quality equipment, convenient location, and variety of classes and personal training options.
2nd time with FF & this time in Australia -I will never ever sign up again, it's such a shame a globogym cannot keep up to its reputation. They have the worst admin/customer service and retention team ever! I work in customer service (fitness specifically too), so I know what a customer deserves. Everyone pre-signup/trial phase was all helpful from payment issues (their fault for wrong setup), locker card, etc. Unsure if this is a Sydney thing but I went to Melbourne, and they're so warm and friendly! When one of SYD receptionist checked my ac., my towel card was never been deducted when I used it multiple times -what did I pay for then?! Also, towels are charged in Sydney but not in Melb. The most that ticked me off was after signing up, that's it… like suddenly I don't deserve to receive any communication reply. Needed an email confirmation regarding our phone conversation on suspension, I sent 3-4 emails all with weeks gaps, no one replied. It's a 2 min email reply! I called in to ensure no penalty fees charged and that I can sort it out end of suspension, David said all good. Then suddenly I'm slapped with $115.80 overdue payment. Will NEVER recommend FF again.
Hanisah Sharil
Do not go to this gym or the Walker street gym as it may be under the same management. There are better ones out there. The staff and overall culture is disappointing and needs to be managed out. There a a few PTs that don't know what customer service is and have a staring problem. That wouldn't happen elsewhere as you'd get humbled very quickly. Some of the PTs look like they need a PT. They do not care for their own customers. They do not supervise their form correctly and have a lack of interest unless you're a girl. The members are a different breed. They take equipment while you're using, use multiple equipment without leaving some form of their items to show it's taken and even hog several benches for two seperate types of exercises. Those things would get you humbled elsewhere. Go to a real gym and don't bother signing up here. Crows nest or Chatswood has better staff and facilities and if there is a fitness first near your home move there.
A
Very disappointing. The classes are great, the gym is good and the staff is nice as long as you don't try to cancel or transfer your membership. I tried to transfer (not even cancel) my membership to someone else because I changed my job to a location where there is no Fitness First and instead to be nice and helpful, they were rude and basically told me they were too busy to help me. The manager promised me many times to call me back (as he was apparently the only one to help with a transfer) but never did. As a result, I am paying a lot of money for a place I cannot go and no one was keen to help. I know for a fact that transferring a membership is possible as I know people who did it in other locations ! So now I have to cancel my membership - which would cost me penalties! Fitness First never again !
Karine Legac