https://gymnearme.net.au/backend/profiles/get_profiles?gym_id=3718&include_types=1&include_classes=1&include_features=1&include_social=1&include_memberships=1&include_offers=1&include_hours=1&include_reviews=1&include_google_place=1&include_average_review=1&return_url=1
Category
Gym

Fitness Center

Health Centre
Classes
HIIT

Yoga

Pilates

Zumba

Dance
Opening Hours
Mon: Open 24 Hours
Tue: Open 24 Hours
Wed: Open 24 Hours
Thu: Open 24 Hours
Fri: Open 24 Hours
Sat: Open 24 Hours
Sun: Open 24 Hours
Membership Plans Available at Fitness First QV Platinum
Fitness First QV offers five different memberships, starting from $15.99 per week, with different levels of access to facilities, products, and Personal Trainers to help you reach your fitness goals.
Plan
Description
Price
HOME

This membership is only available at Erina Fair
Malvern Valley
Paramatta
Pennant Hills and Rockdale.

$15.99 - weekly
PASSPORT

Passport memberships allow you to access our 31 Passport clubs across Australia.

$23.99 - weekly
PLATINUM

Platinum gives you access to our premium Platinum club experience anywhere in Australia (excludes Barangaroo).

$28.99 - weekly
PLATINUM PLUS

Platinum Plus gives you access to our Platinum club experience anywhere in Australia. Our Platinum clubs offer Reform Pilates at select clubs
the highest quality facilities
group fitness products and Personal Trainers to help you achieve your fitness goals.

$32.99 - weekly
TITANIUM

Available at Barangaroo Titanium only

$35.99 - weekly
BLACK LABEL

The Black Label Membership upgrade offers exclusive benefits to members at our Barangaroo
Bondi Platinum
George St Platinum and Pitt St Platinum Clubs including:

$54.99 - weekly
About Fitness First QV Platinum
Fitness First Australia
Fitness First is Australia's leading health and fitness destination, offering 24/7 access to conveniently located world-class training facilities, expert Personal Trainers and Group Fitness Instructors, thousands of weekly classes and everything you need to push yourself to new heights. We recognise health is about putting yourself first, nourishing both physical and mental health. We'll help you improve your fitness, reach your health goals, and build inner strength and resilience at the same time. Invest in yourself and your health, so you can invest in those around you. we're here to support you along every step of your health journey, and help you put your fitness first. Check out our website for a full list of locations and facilities.
See what makes Fitness First QV Platinum the Best Gym in Town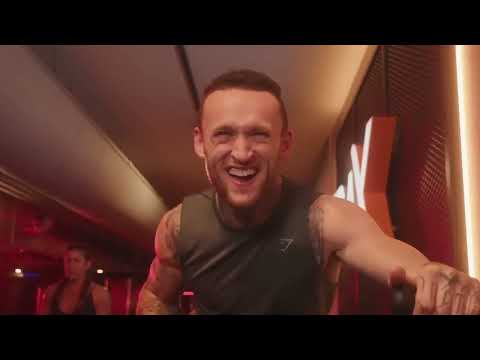 Experience the energy and community at Fitness First QV Platinum.
See our certified trainers in action and get a feel for the energy and community at our gym. Watch now and come experience the difference at Melbourne.
Get a feel for the lively and supportive atmosphere that sets Fitness First QV Platinum apart from other gyms in Melbourne
See firsthand the dedication and passion of our certified trainers as they guide and inspire members to reach their fitness goals.
Map
Enquire and view gym prices at Fitness First QV Platinum. No obligation to join.
Customer Reviews
Fitness First QV is a 24/7 gym that offers a wide range of facilities and features to its members. Customers have praised the gym for its friendly and professional staff, its clean and spacious environment, and its variety of equipment. The gym also offers Les Mills fitness classes, personal training options, and Xplor debit success. Customers have also commented positively on the gym's air-conditioning in summer and its stereo system.
The customer service at Fitness First QV has also been praised, with customers noting that staff members are friendly, welcoming, and professional. Customers have also commented positively on the gym's covid safety measures, and the fact that there is no waiting time due to the abundance of equipment.
Finally, customers have also commented positively on the gym's opening times, with the gym open 24/7. This allows customers to fit their workouts into their own schedule, and the gym also offers extended weeknight hours from 8pm to 9/10pm. Customers have also commented positively on the gym's no cancellation policy, which allows them to cancel their membership at any time.
I love Fitness First QV - professional yet friendly staff, very knowledgeable on their area and helps achieve your goals! I like both the personal training and group fitness classes - there's options if you want to do 1:1, your own workout or if you want to do it with a bunch of likeminded people working towards the same goal -to improve physical/mental health.
Majoy Clemente
I have been going here on and off from 2 months when my original club FF Bourke st closed permanently. I would say the problem in this place is its too crowded in evenings. My older club had lesser Nd older equipment but i was able to complete my workout peacefully at any time even in peak times. FF can be considered as a bit more premium gym than most other gyms with a premium price but whats the point if you cant train peacefully and have to weight at every equipment for 10-15 minutes. Especially the weight training areas, I'm not about classes i use the weight training area most often and its very very crowded. The music is always very loud, its so loud that i hear 2 different songs in my Airpods Pro with Noice cancellation on. The biggest trouble i have seen in after staff hours is people letting in their friends without memberships. Come on dude, it's already so crowded for you to bring more freebies in. Please staff the gym with at least one staff at night if possible like Doherty's gym so that you can check on this. Or do some action like a fine or something. My training routine has been completely upset after transferring last note- If you are joining recently and are planning to go to this club in peak times, expect to complete 1 hour workout not before 2 hrs. Otherwise, you would stop going to this gym soon but your fees will keep on going
Sayyam Sood
I have only been going to Fitness First QV for a few months now but so far my experience has been great! I have been training with Ryan since starting and I could not recommend him more highly. He is professional, welcoming, inclusive and extremely knowledgable. Best PT I have ever gone to.
Amie Tesselaar