https://gymnearme.net.au/backend/profiles/get_profiles?gym_id=3713&include_types=1&include_classes=1&include_features=1&include_social=1&include_memberships=1&include_offers=1&include_hours=1&include_reviews=1&include_google_place=1&include_average_review=1&return_url=1
Category
Gym

Fitness Center

Health Centre
Classes
HIIT

Yoga

Pilates

Zumba

Group Classes
Opening Hours
Mon: 06:00 - 22:00
Tue: 06:00 - 22:00
Wed: 06:00 - 22:00
Thu: 06:00 - 22:00
Fri: 06:00 - 21:00
Sat: 07:30 - 19:00
Sun: 09:00 - 19:00
Membership Plans Available at Fitness First St Leonards Platinum
At Fitness First St Leonards, you can choose from five different memberships, starting from $15.99 per week, with each one offering different levels of access to facilities, products, and personal trainers to help you reach your fitness goals.
Plan
Description
Price
HOME

This membership is only available at Erina Fair
Malvern Valley
Paramatta
Pennant Hills and Rockdale.

$15.99 - weekly
PASSPORT

Passport memberships allow you to access our 31 Passport clubs across Australia.

$23.99 - weekly
PLATINUM

Platinum gives you access to our premium Platinum club experience anywhere in Australia (excludes Barangaroo).

$28.99 - weekly
PLATINUM PLUS

Platinum Plus gives you access to our Platinum club experience anywhere in Australia. Our Platinum clubs offer Reform Pilates at select clubs
the highest quality facilities
group fitness products and Personal Trainers to help you achieve your fitness goals.

$32.99 - weekly
TITANIUM

Available at Barangaroo Titanium only

$35.99 - weekly
BLACK LABEL

The Black Label Membership upgrade offers exclusive benefits to members at our Barangaroo
Bondi Platinum
George St Platinum and Pitt St Platinum Clubs including:

$54.99 - weekly
About Fitness First St Leonards Platinum
Fitness First Australia
Fitness First is Australia's leading health and fitness destination, offering 24/7 access to conveniently located world-class training facilities, expert Personal Trainers and Group Fitness Instructors, thousands of weekly classes and everything you need to push yourself to new heights. We recognise health is about putting yourself first, nourishing both physical and mental health. We'll help you improve your fitness, reach your health goals, and build inner strength and resilience at the same time. Invest in yourself and your health, so you can invest in those around you. we're here to support you along every step of your health journey, and help you put your fitness first. Check out our website for a full list of locations and facilities.
See what makes Fitness First St Leonards Platinum the Best Gym in Town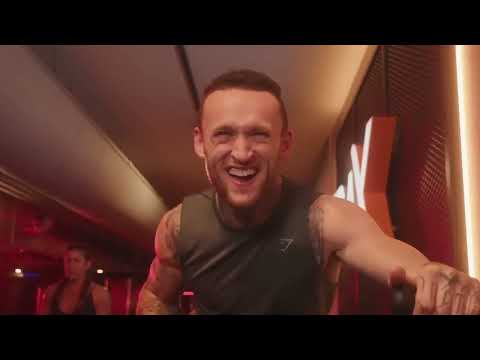 Experience the energy and community at Fitness First St Leonards Platinum.
See our certified trainers in action and get a feel for the energy and community at our gym. Watch now and come experience the difference at St Leonards.
Get a feel for the lively and supportive atmosphere that sets Fitness First St Leonards Platinum apart from other gyms in St Leonards
See firsthand the dedication and passion of our certified trainers as they guide and inspire members to reach their fitness goals.
Map
Enquire and view gym prices at Fitness First St Leonards Platinum. No obligation to join.
Customer Reviews
Fitness First St Leonards is an outstanding gym that offers a wide range of facilities and features to its customers. The gym is spacious and well laid out, and the staff are friendly and helpful. The personal trainers are knowledgeable, professional, and motivational, and the timetable of classes is extensive. Customers have praised the cleanliness of the gym, the availability of equipment, the helpfulness of the staff, the pool, the body pump classes, and the personal training options.
The gym also offers a generous team spirit and community atmosphere, which customers have found to be very welcoming. Customers have also praised the gym for its flexibility when it comes to cancelling memberships, and for its commitment to maintaining the highest standards of cleanliness and hygiene.
Overall, customers have been extremely satisfied with their experience at Fitness First St Leonards. They have praised the gym for its excellent facilities, friendly staff, and generous team spirit. Customers have also appreciated the gym's commitment to providing a safe and secure environment, as well as its flexibility when it comes to cancelling memberships.
Went to this gym as a first time user on Sunday morning - presented myself to reception and advised them it was my first visit. Receptionist had no interest, without even looking at me just said "everything is upstairs" and waved me on. I had to ask where bathrooms and lockers were as she didn't even find the care to tell me this. No support or instruction was offered when I realised the lockers cannot be activated with a fitness passport card, so I had to leave my belongings unsecured and hope that no one would take them. I will not be returning and I suggest you look elsewhere if you are looking for a supportive workout environment
Betty Auzins
This is my second year at the club. I have noticed a big drop off in quality compared to last year - my main observation is they have cancelled their circuit classes during lunch times. Also their facility maintenance and cleaning has declined to the point where the mens steam room roof and collapsed, the main floor has holes and when working out clumps of hair is blown into my face when lying face down doing yoga. The bathrooms aren't much better with lockers and wet areas noticeably dirty.
P J Evershed
Service from Fitness First Swim Club is awful. My son's swimming lesson was moved by Fitness First from Wednesday to Sunday because they are closing the pool for maintenance. My son missed Sunday's class because he had asthma on Saturday night. We were asking for his make up class to be rebooked but the manager refused to, sighting that per policy, we need to give medical certificate if the reason is illness. I asked for the copy of terms and conditions and it is state there verbatim "If a student is sick we encourage a medical certificate when possible." - meaning, med cert is not mandatory, but the manager refused to book us my son's swimming lesson. One thing to point, this is my son's first make up class for this term and for this year. Furthermore, in the terms and condition as well, you are discouraged from attending class if you are suffering from "A cold.". I told the manager, she's being unreasonable and she said, she's not and she won't budge because she says, she'll stick to her terms and condition. We are moving to a different swim school after being with Fitness First for years. Another swim school has confirmed already that we are welcome to book a make up class if we miss the lesson for any reason.
Gab Belen
Joined with my partner. We both really tried to like it since it's so close to us and gives us options to go to other sites. Class times didn't suit my partner especially since there wasn't many night time ones for her. I was there mainly for the weights but I felt it was pretty run down but my pet peeve are people not putting away their weights away or using towels. Haven't trained properly in 1.5 years and last thing I want to do is unrack someone's plates so I can use the equipment. Both of us decided to just cancel the membership within the 7 day cool off period. Got offered the better promotion at the time but declined anyway.
Harry Ngo