https://gymnearme.net.au/backend/profiles/get_profiles?gym_id=3693&include_types=1&include_classes=1&include_features=1&include_social=1&include_memberships=1&include_offers=1&include_hours=1&include_reviews=1&include_google_place=1&include_average_review=1&return_url=1
Category
Gym

Fitness Center

Health Centre
Opening Hours
Mon: Open 24 Hours
Tue: Open 24 Hours
Wed: Open 24 Hours
Thu: Open 24 Hours
Fri: Open 24 Hours
Sat: Open 24 Hours
Sun: Open 24 Hours
Membership Plans Available at Fitness First Victoria Gardens
HOME: Get access to 5 clubs for $15.99 per week.
PASSPORT: Get access to 31 clubs across Australia for $23.99 per week.
PLATINUM: Get access to premium clubs with the best facilities and trainers for $28.99 per week.
PLATINUM PLUS: Get access to premium clubs with Reform Pilates, the best facilities and trainers for $32.99 per week.
TITANIUM: Get access to the exclusive Barangaroo club for $35.99 per week.
BLACK LABEL: Get access to exclusive benefits at 4 clubs, including a permanent locker, laundry service and 3 x 10 visit passes for a friend per year for $54.99 per week.
Plan
Description
Price
HOME

This membership is only available at Erina Fair
Malvern Valley
Paramatta
Pennant Hills and Rockdale.

$15.99 - weekly
PASSPORT

Passport memberships allow you to access our 31 Passport clubs across Australia.

$23.99 - weekly
PLATINUM

Platinum gives you access to our premium Platinum club experience anywhere in Australia (excludes Barangaroo).

$28.99 - weekly
PLATINUM PLUS

Platinum Plus gives you access to our Platinum club experience anywhere in Australia. Our Platinum clubs offer Reform Pilates at select clubs
the highest quality facilities
group fitness products and Personal Trainers to help you achieve your fitness goals.

$32.99 - weekly
TITANIUM

Available at Barangaroo Titanium only

$35.99 - weekly
BLACK LABEL

The Black Label Membership upgrade offers exclusive benefits to members at our Barangaroo
Bondi Platinum
George St Platinum and Pitt St Platinum Clubs including:

$54.99 - weekly
About Fitness First Victoria Gardens
Fitness First Australia
Fitness First is Australia's leading health and fitness destination, offering 24/7 access to conveniently located world-class training facilities, expert Personal Trainers and Group Fitness Instructors, thousands of weekly classes and everything you need to push yourself to new heights. We recognise health is about putting yourself first, nourishing both physical and mental health. We'll help you improve your fitness, reach your health goals, and build inner strength and resilience at the same time. Invest in yourself and your health, so you can invest in those around you. we're here to support you along every step of your health journey, and help you put your fitness first. Check out our website for a full list of locations and facilities.
See what makes Fitness First Victoria Gardens the Best Gym in Town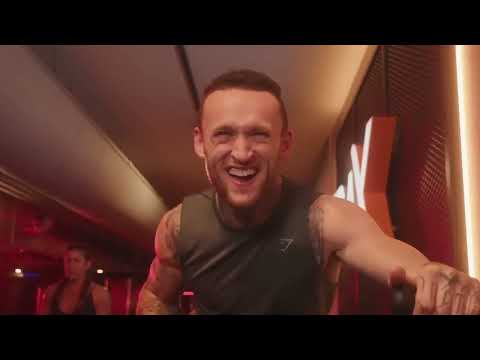 Experience the energy and community at Fitness First Victoria Gardens.
See our certified trainers in action and get a feel for the energy and community at our gym. Watch now and come experience the difference at VIC Gardens.
Get a feel for the lively and supportive atmosphere that sets Fitness First Victoria Gardens apart from other gyms in VIC Gardens
See firsthand the dedication and passion of our certified trainers as they guide and inspire members to reach their fitness goals.
Map
Enquire and view gym prices at Fitness First Victoria Gardens. No obligation to join.
Customer Reviews
Fitness First Victoria Gardens is a great gym with a lot to offer. Customers love the friendly and knowledgeable staff, the clean and spacious facilities, and the convenient location. The gym is open 24 hours a day and has plenty of parking, making it easy to access. There is a wide variety of equipment and classes to suit all types of workouts, and the staff are always willing to help with any enquiries. Customers also appreciate the great sense of community and the positive vibes that come with it. Personal trainers are highly qualified and offer great value for money. The gym also offers a home membership, which is a great way to save money. Overall, customers are very satisfied with their experience at Fitness First Victoria Gardens.
They are thieves. I did cancel my membership one day after using the gym (I noted I had 2 sessions with a personal trainer, which I haven't used), then I received a message a few times, and each time, I noted that I cancelled my membership. After that, I received an email from a debt collector containing that I owed the fitness first $310. Then, I contacted them, and they sent me an email to forward all documents, which I did. Now, 10 minutes ago, I received a text message from them about my membership. Are you guys even serious!! I have never seen such poor management and neglect. If someone goes there, give them their details, their life will be destroyed. Don't even go near this gym.
Jassi Ii
Based on my 30 day trial: PROS: pretty gym, the instructors that run the classes are amazing, staff are reception are very friendly. CONS: The yoga/pilates studio is very very small, there is a massive concrete pillar in the middle of the room so depending on where the instructor is it's very hard to see. My personal experience: the customer service I received from Jane the manager was absolutely shocking. I had to cancel my trial because I was away. Also, all the different offers they have can get confusing so maybe ask for it in writing. Maybe Jane was having a bad day, I work in customer service would never tell a customer off for asking for an offer (that was originally offered to them) or why they would call back to sign up. It's worthwhile shopping around as there is some really great gyms in the area. Doesn't matter how much you pay, no one should be treated or spoken to that way. Thank you for the 30 day trial, fitness first.
Husnia Noori