https://gymnearme.net.au/backend/profiles/get_profiles?gym_id=5398&include_types=1&include_classes=1&include_features=1&include_social=1&include_memberships=1&include_offers=1&include_hours=1&include_reviews=1&include_google_place=1&include_average_review=1&return_url=1
Category
Yoga Studio

Pilates Studio
Opening Hours
Mon: 05:30 - 00:00
Tue: 05:30 - 00:00
Wed: 05:30 - 00:00
Thu: 05:30 - 00:00
Fri: 05:30 - 00:00
Sat: 00:00 - 09:00
Sun: Closed
Membership Plans Available at FS8 Cairns Redlynch
At FS8 Cairns Redlynch, you can choose from a no-contract month-to-month plan for $69/week, a 3-month plan for $64/week, or a 6-month plan for $59/week, or a 10-class pass for $300.
| Plan | Description | Price |
| --- | --- | --- |
| Flexi | No Contract- month to month | $69 - weekly |
| 3 Month | | $64 - weekly |
| 6 Month | | $59 - weekly |
| 10 Pack | | $300 - weekly |
About FS8 Cairns Redlynch
FS8 takes fitness where it's never been before, offering you a mixup of Pilates, tone, and yoga for a full-body workout. It's fitness with some hell yes!
FS8 is a combination of Pilates, Yoga and Tone Workouts all into one unique blend.
This is fitness like you have never felt, and a great low impact overall workout.
Pilates Rocked to the Core. Yoga Stretched to the Limit. Tone with more Pump.
This is FS8.
Come and try our new studio out for free to experience it yourself!
See what makes FS8 Cairns Redlynch the Best Gym in Town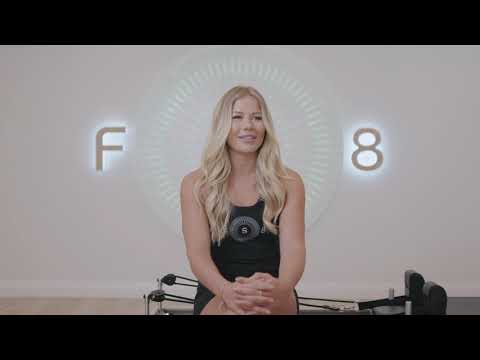 Experience the energy and community at FS8 Cairns Redlynch.
See our certified trainers in action and get a feel for the energy and community at our gym. Watch now and come experience the difference at Redlynch.
Get a feel for the lively and supportive atmosphere that sets FS8 Cairns Redlynch apart from other gyms in Redlynch
See firsthand the dedication and passion of our certified trainers as they guide and inspire members to reach their fitness goals.
Map
Enquire and view gym prices at FS8 Cairns Redlynch. No obligation to join.
Customer Reviews
FS8 Cairns Redlynch is a fantastic fitness centre that offers a wide range of classes and personal training options. Customers love the flexibility of the classes, the variety of exercises, and the attentive and supportive staff. Many customers have seen results within a week of joining, and have noticed changes in their body, strength, balance, coordination, posture, and energy levels. The trainers are highly praised for their knowledge and encouragement, and the classes are suitable for all ages and fitness levels. Customers also appreciate the ability to scale the intensity of the exercises, and the fun and supportive atmosphere. FS8 Cairns Redlynch is the perfect place to get fit and have fun while doing it!
As a newbie to the Pilates world, I didn't really know what to expect but FS8 Redlynch is absolutely incredible! The coaches are super helpful and reassuring throughout every workout. I have felt very welcome from day one. Would definitely recommend to anyone wanting to give Pilates a go!
Kiri Vickary
I joined Fs8 because of the mix of training that they have. I love how each session is different and each training focuses on toning and training all parts of the body. It's a great mix of toning, pilates, cardio, yoga. I feel good after every session and I can definitely say that I am stronger even just after 3 weeks of joining. I would definitely recommend this to all of my friends.
Graceline Leonido
I signed up to FS8 Redlynch 4 weeks ago and in this short time I've noticed changes in how my body looks, my strength, balance/coordination and even my posture! I genuinely look forward to going to each class and it's given me a new outlook on getting fit. The trainers are extremely attentive; they help us with our form and motivate us to push a little harder. It's a beautiful workout space too! If you're looking for something new to throw yourself into, try FS8. Can't go wrong!
Shaye Long