https://gymnearme.net.au/backend/profiles/get_profiles?gym_id=5399&include_types=1&include_classes=1&include_features=1&include_social=1&include_memberships=1&include_offers=1&include_hours=1&include_reviews=1&include_google_place=1&include_average_review=1&return_url=1
Category
Yoga Studio

Pilates Studio
Classes
HIIT

Yoga

Pilates

Group Classes
Opening Hours
Mon: 06:00 - 00:00
Tue: 06:00 - 00:00
Wed: 06:00 - 00:00
Thu: 06:00 - 00:00
Fri: 00:00 - 10:30
Sat: 00:00 - 11:00
Sun: 08:00 - 12:00
Membership Plans Available at FS8 Chatswood
For $69.95 per week, you can get a 6-month membership at FS8 Chatswood, which includes 10 classes.
| Plan | Description | Price |
| --- | --- | --- |
| 6 Month | | $69.95 - weekly |
| 10 Pack | | $339 - weekly |
About FS8 Chatswood
FS8 takes fitness where it's never been before, offering you a mixup of Pilates, tone, and yoga for a full-body workout. It's fitness with some hell yes!
FS8 is a combination of Pilates, Yoga and Tone Workouts all into one unique blend.
This is fitness like you have never felt, and a great low impact overall workout.
Pilates Rocked to the Core. Yoga Stretched to the Limit. Tone with more Pump.
This is FS8.
Come and try our new studio out for free to experience it yourself!
See what makes FS8 Chatswood the Best Gym in Town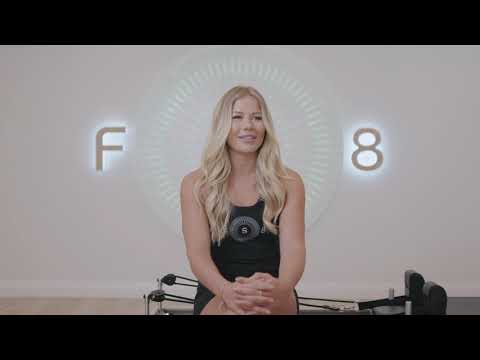 Experience the energy and community at FS8 Chatswood.
See our certified trainers in action and get a feel for the energy and community at our gym. Watch now and come experience the difference at Chatswood.
Get a feel for the lively and supportive atmosphere that sets FS8 Chatswood apart from other gyms in Chatswood
See firsthand the dedication and passion of our certified trainers as they guide and inspire members to reach their fitness goals.
Map
Enquire and view gym prices at FS8 Chatswood. No obligation to join.
Customer Reviews
FS8 Chatswood is a premium fitness studio that offers a unique and enjoyable workout experience. Customers love the friendly and professional trainers, the variety of classes, and the modern and clean facilities. The classes are a great mix of Pilates Reformer, yoga, toning, and strength and body weight training, and the trainers are passionate, friendly, and experienced. Customers also appreciate the low-impact workouts that are tailored to their individual needs and the great community vibe. The studio also has a great app that makes it easy to book classes. Customers have also commented on the great music and the positive energy and motivation that the trainers bring to each class. Overall, customers love the FS8 Chatswood experience and highly recommend it to people of all fitness levels.
I joined FS8 around 9 months ago after feeling lost & uninspired at my previous gym. And I'm so pleased I did. As a beginner to reformers, I soon felt comfortable in the small studio. Each class is the perfect mix of pilates, weights and even cardio. The variety of workouts are great for all levels & skill sets and the low intensity format means you get to control how hard you work each session. For the first time in years, I feel motivated to attend classes, and I am better both physically and mentally since I joined. Thank you Erin, Pete & the team. You've made exercise enjoyable!
ls
The team at FS8 Chatswood are amazing! All the trainers are experienced and super professional. The mixture of reformer and mat Pilates along with weights for toning makes the workouts very unique, different from other studios. The classes are always different and it never gets boring. Will definitely recommend to people of all fitness levels.
Sandy L
FS8 is the PERFECT package - strength, flexibility and core plus great coaches. There's a lot of variety in the workouts which means I actively look forward to going. Whilst the sessions are low impact, the mix of Pilates reformer, mat and weights are challenging. they're also inclusive and the coaches focus on what you can do, which I find really motivating. I joined after two years of zero exercise, now I'm now feeling strong, flexible, and with much better balance. Totally recommend, give it a go. ❤️
Karen Phipson