https://gymnearme.net.au/backend/profiles/get_profiles?gym_id=5400&include_types=1&include_classes=1&include_features=1&include_social=1&include_memberships=1&include_offers=1&include_hours=1&include_reviews=1&include_google_place=1&include_average_review=1&return_url=1
Category
Yoga Studio

Pilates Studio
Opening Hours
Mon: 00:00 - 00:00
Tue: 00:00 - 00:00
Wed: 00:00 - 00:00
Thu: 00:00 - 00:00
Fri: 00:00 - 00:00
Sat: 00:00 - 09:30
Sun: 07:45 - 09:00
Membership Plans Available at FS8 Condell Park
For $64.95 per week, you can get a 3 month membership at FS8 Condell Park, which includes 10 classes for a total of 300.
| Plan | Description | Price |
| --- | --- | --- |
| 3 Month | | $64.95 - weekly |
| 10 Pack | | $300 - weekly |
About FS8 Condell Park
FS8 takes fitness where it's never been before, offering you a mixup of Pilates, tone, and yoga for a full-body workout. It's fitness with some hell yes!
FS8 is a combination of Pilates, Yoga and Tone Workouts all into one unique blend.
This is fitness like you have never felt, and a great low impact overall workout.
Pilates Rocked to the Core. Yoga Stretched to the Limit. Tone with more Pump.
This is FS8.
Come and try our new studio out for free to experience it yourself!
See what makes FS8 Condell Park the Best Gym in Town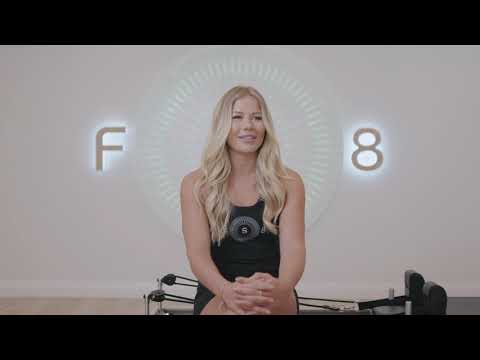 Experience the energy and community at FS8 Condell Park.
See our certified trainers in action and get a feel for the energy and community at our gym. Watch now and come experience the difference at Condell Park.
Get a feel for the lively and supportive atmosphere that sets FS8 Condell Park apart from other gyms in Condell Park
See firsthand the dedication and passion of our certified trainers as they guide and inspire members to reach their fitness goals.
Map
Enquire and view gym prices at FS8 Condell Park. No obligation to join.
Customer Reviews
FS8 Condell Park is an amazing place to work out and get fit. Customers love the friendly and knowledgeable staff, the clean and modern environment, and the variety of classes and equipment available. The trainers are always encouraging and supportive, and they take the time to ensure proper technique. Customers have said that the classes are fun and challenging, and that they can feel and see results after just one week. They also appreciate the low intensity workouts that are tailored to their individual needs. The studio has a great atmosphere and the instructors are friendly and always helpful. Customers have said that they look forward to coming to the studio and that it has become their form of self care. FS8 Condell Park is the perfect option for those who love classes, working out with guidance and in a group, and doing something a bit different every time.
I started at FS8 a week ago and since then I have definitely seen and felt the difference in my body. I feel stronger and more flexible than when I started. The studio has a great atmosphere and the instructors are friendly and always helpful. Thank you girls for making the classes fun, challenging and enjoyable!
Lucy Rafeletos
Finally I have found something I am excited to get up at 4:30am for to ensure I make my sessions at 5:15am! Which is is the only time I can workout at the moment. It has been hard & challenging yet a fun experience at FS8 with all parts of my body and muscles working to their limits every session - which is exactly what I need. I felt really welcomed on my first day and everyday since. So thanks FS8 team for creating a really great space for mums like me to get back into fitness after so long. Love it!!!
Jessica Trenkovski