https://gymnearme.net.au/backend/profiles/get_profiles?gym_id=5403&include_types=1&include_classes=1&include_features=1&include_social=1&include_memberships=1&include_offers=1&include_hours=1&include_reviews=1&include_google_place=1&include_average_review=1&return_url=1
Category
Yoga Studio

Pilates Studio
Classes
HIIT

Yoga

Pilates

Group Classes
Opening Hours
Mon: 00:00 - 00:00
Tue: 00:00 - 00:00
Wed: 00:00 - 00:00
Thu: 00:00 - 00:00
Fri: 00:00 - 00:00
Sat: 00:00 - 11:00
Sun: Closed
Membership Plans Available at FS8 Kotara
The FS8 Kotara gym offers 3 month and 6 month memberships for $70 and $64.95 per week respectively, as well as a 10 Class Pass for $265.
| Plan | Description | Price |
| --- | --- | --- |
| 3 Month | | $70 - weekly |
| 6 Month | | $64.95 - weekly |
| 10 Pack | | $265 - weekly |
About FS8 Kotara
FS8 takes fitness where it's never been before, offering you a mixup of Pilates, tone, and yoga for a full-body workout. It's fitness with some hell yes!
FS8 Kotara is a specialist fitness center located in Adamstown, NSW. The services we offer include pilates, yoga, strength training, toning, group training, personal training. Although we are located in Adamstown, we service clients from areas such as Mayfield, Highfields, Kotara, Hamilton East, Glendale, Broadmeadow, Cooks Hill, Merewether, New Lambton, The Junction, Newcastle, Georgetown, Charlestown, Adamstown Heights, Lakelands, and all surrounding areas. If you are looking for the best in health and fitness, look no further.
See what makes FS8 Kotara the Best Gym in Town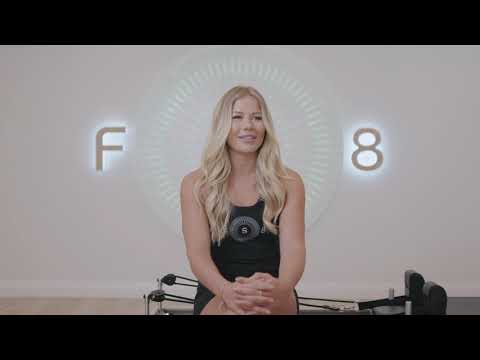 Experience the energy and community at FS8 Kotara.
See our certified trainers in action and get a feel for the energy and community at our gym. Watch now and come experience the difference at Adamstown.
Get a feel for the lively and supportive atmosphere that sets FS8 Kotara apart from other gyms in Adamstown
See firsthand the dedication and passion of our certified trainers as they guide and inspire members to reach their fitness goals.
Map
Enquire and view gym prices at FS8 Kotara. No obligation to join.
Customer Reviews
FS8 Kotara is an amazing place to get fit and stay healthy. Customers love the studio for its beautiful and meticulously maintained facilities, as well as the friendly and approachable team of trainers. The workouts are fun, challenging and tailored to each individual's needs, and the atmosphere is always welcoming and supportive. Customers have praised the trainers for their personal care and attention, and for helping them to get the most out of their workouts. They also appreciate the variety of classes available, from strength and toning to Pilates and yoga, and the fact that the exercises are designed to be low-impact and suitable for all levels of fitness. Finally, customers love the community spirit and the fact that they always leave feeling happy and motivated.
I have been training at FS8 Kotara's sister studio, F45 Kotara, for a bit over three years. I'm pretty slack with stretching and was definitely needing to incorporate more of this, work on my mobility and just to appreciate slowing down a little. The studio is beautiful and meticulously maintained. Also (and most importantly), the team is genuine, approachable and friendly. I couldn't recommend it enough!
Anita Reynolds
FS8 Kotara is the exactly what I've been looking for in my training- strength, tone, Pilates, yoga & all without any stress on my knees & (usually) sore back! Also, the trainers are incredible… John & Tahlia & Hamza give personal care & attention to adjust the moves for everybody to get the best out of the class, no prior experience or flexibility necessary! Perfect start to my day, thank you team FS8 Kotara
Megan Baird