https://gymnearme.net.au/backend/profiles/get_profiles?gym_id=5407&include_types=1&include_classes=1&include_features=1&include_social=1&include_memberships=1&include_offers=1&include_hours=1&include_reviews=1&include_google_place=1&include_average_review=1&return_url=1
Category
Yoga Studio

Pilates Studio
Classes
HIIT

Yoga

Pilates

Group Classes
Opening Hours
Mon: 05:30 - 20:00
Tue: 05:30 - 20:00
Wed: 05:30 - 20:00
Thu: 05:30 - 20:00
Fri: 05:30 - 20:00
Sat: 07:00 - 12:00
Sun: 00:00 - 17:00
Membership Plans Available at FS8 Oakleigh
FS8 Oakleigh offers a monthly membership for $50, which gives you access to the gym, group classes, and personal training sessions.
About FS8 Oakleigh
FS8 takes fitness where it's never been before, offering you a mixup of Pilates, tone, and yoga for a full-body workout. It's fitness with some hell yes!
FS8 is all-in-one fitness with attitude. It's a never-been-done-before offering that remixes the best elements of Pilates, tone and yoga for a complete, full-body group training experience — with none of the fluff.
Combining the Pilates reformer with mat work, dumbbells and activation bands, the weekly program of workouts includes a variety of exercises to enhance muscular strength and endurance, cardiovascular fitness, flexibility, and recovery.
See what makes FS8 Oakleigh the Best Gym in Town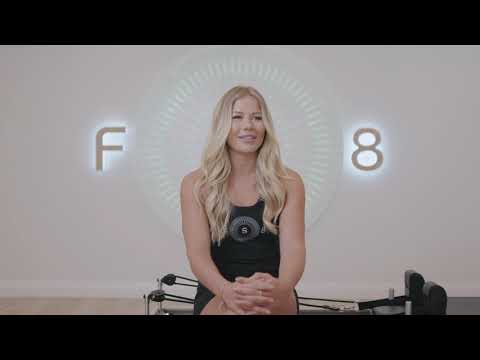 Experience the energy and community at FS8 Oakleigh.
See our certified trainers in action and get a feel for the energy and community at our gym. Watch now and come experience the difference at Oakleigh.
Get a feel for the lively and supportive atmosphere that sets FS8 Oakleigh apart from other gyms in Oakleigh
See firsthand the dedication and passion of our certified trainers as they guide and inspire members to reach their fitness goals.
Map
Enquire and view gym prices at FS8 Oakleigh. No obligation to join.
Customer Reviews
FS8 Oakleigh is a fantastic pilates studio that offers a unique combination of pilates, yoga and tone classes. Customers love the modern facilities, friendly and knowledgeable instructors, and the fact that no two classes are ever the same. The instructors are professional and well-trained, and they make sure that everyone gets an amazing full body exercise experience. The studio is bright and clean, and the staff are always friendly and attentive. Customers also appreciate the mix of reformer and mat exercises, as well as the use of dumbbells, power rings and other equipment.
The classes are challenging and different each time, and customers have seen great results in terms of strength and flexibility. Everyone is always made to feel welcome and the instructors are always happy to help with any injuries or to push customers a little harder if they can see they are slacking off. The studio is conveniently located in the heart of Oakleigh, and customers have found that attending classes here always makes their day better.
Overall, customers are extremely satisfied with their experience at FS8 Oakleigh and would highly recommend it to anyone looking for a great workout. The instructors are friendly and supportive, the classes are fun and challenging, and the studio is modern and well-equipped. It's the perfect place to get fit and stay healthy!
A fantastic studio right in the heart of Oakleigh. It's light filled spaces offers an energetic mix of reformer Pilates, yoga and strengthening with fabulous instructors who are happy to change around any of the exercises to suit your ability or current injuries you might have. Highly recommend.
Anneliese Shortt
Each class is made up of ~2-3 minutes warm up (yoga), 40 minutes pilates workout (reformer and mat) and ~2-3 minutes cool down. During the workouts you get to use dumbbells, power ring and etc to make sure you get an amazing full body exercise experience. I am very impressed by how professional, well trained and enthusiastics the instructors are. I must say that equipments and facility are first class! I love Pilates specially at FS8 Oakleigh (best thing I have done to my body).
Flávia Kamimura
Being a member at FS8 Oakleigh has been so good for me. The studio is bright and clean, the staff are absolute gems and the workouts are challenging and different each class. I am stronger and leaner, I can keep up with the kids, and I haven't had to go to my usual fortnightly myotherapy session in months. Best way to start my day!
Amalie Browne
Joining FS8 Oakleigh has been the best thing I have done for my health this year. FS8 is a great combination of pilates, tone and yoga. They also mix it up from the reformer, pilate rings, bands, weights and slides, so no two classes are ever the same. All the trainers at Oakleigh are fantastic and very attentive to any injuries you have but will always push you a little harder if they can see you are slacking off! Everyone is super friendly and it's always fun coming to class!
Vivian Tran