https://gymnearme.net.au/backend/profiles/get_profiles?gym_id=5408&include_types=1&include_classes=1&include_features=1&include_social=1&include_memberships=1&include_offers=1&include_hours=1&include_reviews=1&include_google_place=1&include_average_review=1&return_url=1
Category
Yoga Studio

Pilates Studio
Opening Hours
Mon: 06:00 - 18:30
Tue: 06:00 - 19:30
Wed: 06:00 - 18:30
Thu: 06:00 - 19:30
Fri: 06:00 - 13:00
Sat: 08:15 - 10:30
Sun: Closed
Membership Plans Available at FS8 Port Melbourne
Flexi: Pay $59 per week with no contract and cancel anytime. 6 Month: Pay $58.45 per week for a minimum of 6 months. 10 Pack: Pay $299 for 10 classes.
| Plan | Description | Price |
| --- | --- | --- |
| Flexi | No Contract- month to month | $5995 - weekly |
| 6 Month | | $58.45 - weekly |
| 10 Pack | | $299 - weekly |
About FS8 Port Melbourne
FS8 takes fitness where it's never been before, offering you a mixup of Pilates, tone, and yoga for a full-body workout. It's fitness with some hell yes!
FS8 is all-in-one fitness with attitude.
It's a never-been-done-before offering that remixes the best elements of yoga, pilates and tone in a NEW Core Workout experience! An #fs8 TEAM!
292 Bay Street, Port Melbourne ‍♀️✨ 0439 984081
See what makes FS8 Port Melbourne the Best Gym in Town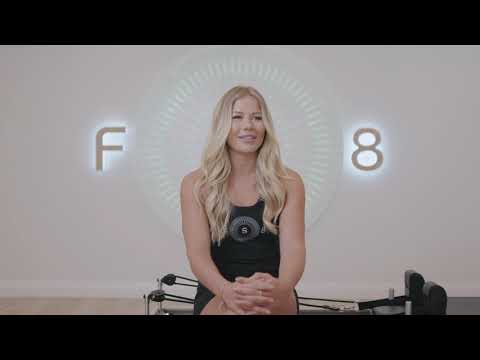 Experience the energy and community at FS8 Port Melbourne.
See our certified trainers in action and get a feel for the energy and community at our gym. Watch now and come experience the difference at Port Melbourne.
Get a feel for the lively and supportive atmosphere that sets FS8 Port Melbourne apart from other gyms in Port Melbourne
See firsthand the dedication and passion of our certified trainers as they guide and inspire members to reach their fitness goals.
Map
Enquire and view gym prices at FS8 Port Melbourne. No obligation to join.
Customer Reviews
FS8 Port Melbourne is an amazing studio with fantastic facilities and a great team of instructors. Customers love the variety of classes, the focus on form and technique, and the friendly and professional atmosphere. Stormy, the manager, is an enthusiastic and attentive instructor who ensures that customers get the most out of their classes. Customers also appreciate the low impact workouts that still provide great results. The studio is also praised for its community vibe, with members of all ages and fitness levels feeling welcomed and supported. The team is also praised for their helpfulness and for pushing customers to achieve their goals. Overall, customers love the FS8 experience and highly recommend it to anyone looking for a great workout.
FS8 has changed my outlook on exercise for the better. I've enjoyed the classes so much and felt so comfortable with the instructions that after completing a 28 day challenge, I immediately signed up for a membership. I'm now in a solid exercise routine and so look forward to the workouts. Stormy, the manager, is so attentive and really goes out of her way to remember your specific needs and checks in to see how you are progressing. Her energy is next level; she always has everyone cracking up in class. FS8 has a real community feel, and all the instructors and members are super friendly. I'm so thankful that I've finally found my exercise fam!
orla corrigan
Love FS8. Have been attending for over a year and its a great all body work out. As a keen runner and mtn biker, it has helped to minimise injuries by building great core strength. As someone who loves cardio, I never thought this would be for me but i leave feeling that i've had a great work out and finding i've worked muscles, I didnt know existed. Stormy runs a great studio environment and the team are brilliant at helping improve your form. Highly recommend FS8 for any age or fitness level.
Amy Burch
I have been a Pilates Instructor for almost 20 years, and in all that time I have never been a part of such an all inclusive, supportive, and personable studio like Port Melbourne FS8! There are 16 year olds all the way to 70 year olds and everyone helps each other... not just in the exercises, but in life! There's friendship, laughter and hugs when needed! It's an honour and a pleasure to be part of this studio. I love seeing everyone's progression in strength and in confidence! If you need a fitness "family" then this is your place! ❤️
Stormy Brockbank