https://gymnearme.net.au/backend/profiles/get_profiles?gym_id=5409&include_types=1&include_classes=1&include_features=1&include_social=1&include_memberships=1&include_offers=1&include_hours=1&include_reviews=1&include_google_place=1&include_average_review=1&return_url=1
Category
Yoga Studio

Pilates Studio
Opening Hours
Mon: 06:00 - 19:30
Tue: 06:00 - 19:30
Wed: 06:00 - 19:30
Thu: 06:00 - 19:30
Fri: 06:00 - 13:30
Sat: 00:00 - 11:00
Sun: 08:30 - 10:30
Membership Plans Available at FS8 South Yarra
At FS8 South Yarra, you can pay $59.95 per week with no contract, or get a 10-class pass for $299.
| Plan | Description | Price |
| --- | --- | --- |
| Flexi | No Contract- month to month | $59.95 - weekly |
| 10 Pack | | $299 - weekly |
About FS8 South Yarra
FS8 takes fitness where it's never been before, offering you a mixup of Pilates, tone, and yoga for a full-body workout. It's fitness with some hell yes!
'F' stands for Functional, because every element has been designed to work together - for more purpose, less pose.
'S' is for Style, remixing Pilates, Yoga and Tone in a way that's never been done before.
'8' represents the TS 8 key modalities that form the core of FS8.
See what makes FS8 South Yarra the Best Gym in Town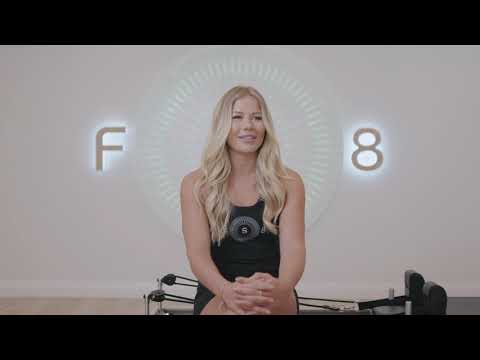 Experience the energy and community at FS8 South Yarra.
See our certified trainers in action and get a feel for the energy and community at our gym. Watch now and come experience the difference at South Yarra.
Get a feel for the lively and supportive atmosphere that sets FS8 South Yarra apart from other gyms in South Yarra
See firsthand the dedication and passion of our certified trainers as they guide and inspire members to reach their fitness goals.
Map
Enquire and view gym prices at FS8 South Yarra. No obligation to join.
Customer Reviews
FS8 South Yarra is a fantastic Pilates studio that offers a great atmosphere and friendly staff. Customers love the clean and spacious facilities, as well as the knowledgeable and welcoming staff. The studio offers a variety of classes, personal training options, and exercise and training protocols, all at an affordable price. Customers have praised the studio for its low-impact workouts that still provide great results, as well as the good vibes and welcoming atmosphere. The central location and secure parking make it easy to access the studio, and the opening times are convenient for those with busy schedules. All in all, FS8 South Yarra is a great place to work out and reach your fitness goals.