https://gymnearme.net.au/backend/profiles/get_profiles?gym_id=5413&include_types=1&include_classes=1&include_features=1&include_social=1&include_memberships=1&include_offers=1&include_hours=1&include_reviews=1&include_google_place=1&include_average_review=1&return_url=1
Category
Yoga Studio

Pilates Studio
Membership Plans Available at FS8 Warners Bay
FS8 Warners Bay offers a range of fitness classes for $10 per class, with access to a gym, pool, and sauna included.
About FS8 Warners Bay
FS8 takes fitness where it's never been before, offering you a mixup of Pilates, tone, and yoga for a full-body workout. It's fitness with some hell yes!
FS8 is all-in-one fitness with attitude. It's a never-been-done-before offering that remixes the best elements of Pilates, tone and yoga for a complete, full-body group training experience — with none of the fluff.
Combining the Pilates reformer with mat work, dumbbells and activation bands, the weekly program of workouts includes a variety of exercises to enhance muscular strength and endurance, cardiovascular fitness, flexibility, and recovery.
See what makes FS8 Warners Bay the Best Gym in Town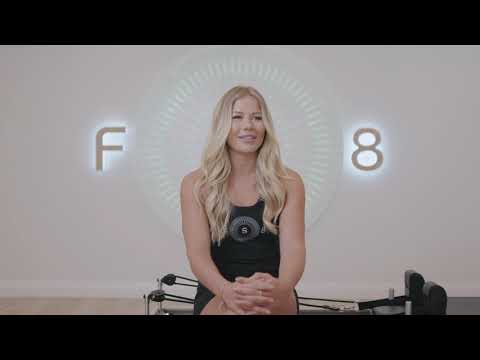 Experience the energy and community at FS8 Warners Bay.
See our certified trainers in action and get a feel for the energy and community at our gym. Watch now and come experience the difference at Warners Bay.
Get a feel for the lively and supportive atmosphere that sets FS8 Warners Bay apart from other gyms in Warners Bay
See firsthand the dedication and passion of our certified trainers as they guide and inspire members to reach their fitness goals.
Map
Enquire and view gym prices at FS8 Warners Bay. No obligation to join.
Customer Reviews
FS8 Warners Bay is a fantastic place to work out and get fit. Customers love the welcoming and warm environment, as well as the professional and kind staff. The classes are always different and engaging, and the trainers are supportive and motivating. They are also great at helping customers push themselves and correct their form to ensure they are safe. Customers have noticed a difference in their strength since attending the classes, and have also found relief from lower back pain.
The low intensity exercises are still challenging and provide a great muscle burn. The music is also great and helps customers push through the challenging sessions. Customers also appreciate the fact that the classes are kinder on the joints than other types of workouts.
Overall, customers are loving their experience at FS8 Warners Bay and highly recommend it to anyone looking to tone their body with Pilates and mat work.
Honestly couldn't imagine doing Pilates and strength anywhere else (other than F45 of course!) it's so amazing as a low intensity exercise. But don't let the title 'low intensity' fool you, just because it's low intensity doesn't mean you're not struggling! The burn is like nothing you've ever felt! That's why having the amazing trainers is so helpful to help you push through the challenging sessions, you just need their awesome encouragement and awesome music haha
Brookey Baxter
I absolutely love FS8! All the staff make you feel so welcome and really know how to push you when you need it. Always correct you to make your body is safe and explain how to do each movement. I have noticed a difference already in my strength. If you are after toning your body with some Pilates and mat work I highly recommend this gym.
Hayley Shaw