https://gymnearme.net.au/backend/profiles/get_profiles?gym_id=5415&include_types=1&include_classes=1&include_features=1&include_social=1&include_memberships=1&include_offers=1&include_hours=1&include_reviews=1&include_google_place=1&include_average_review=1&return_url=1
Category
Yoga Studio

Pilates Studio
Classes
HIIT

Yoga

Pilates

Zumba

Group Classes
Opening Hours
Mon: 05:15 - 19:20
Tue: 05:15 - 19:20
Wed: 05:15 - 19:20
Thu: 05:15 - 19:20
Fri: 05:15 - 18:20
Sat: 00:00 - 10:15
Sun: 07:15 - 10:30
Membership Plans Available at FS8 Willetton
The FS8 Willetton 10 Pack 10 Class Pass costs $269 and gives you access to 10 classes at the FS8 Willetton gym.
| Plan | Description | Price |
| --- | --- | --- |
| 10 Pack | | $269 - |
About FS8 Willetton
FS8 takes fitness where it's never been before, offering you a mixup of Pilates, tone, and yoga for a full-body workout. It's fitness with some hell yes!
FS8 Willetton offers a combination of pilates, yoga and tone workouts all into one unique blend. This is fitness like you have never felt and a great low-impact overall workout. Pilates rocked to the core. Yoga stretched to the limit. Tone with more pump. This is FS8 Willetton.
See what makes FS8 Willetton the Best Gym in Town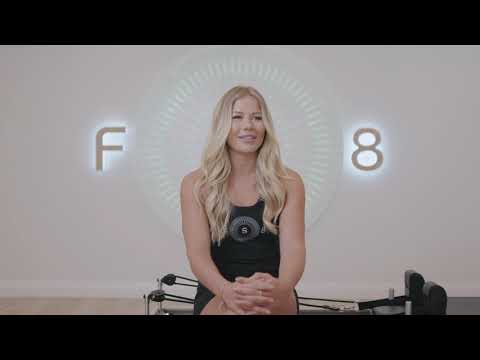 Experience the energy and community at FS8 Willetton.
See our certified trainers in action and get a feel for the energy and community at our gym. Watch now and come experience the difference at Willetton.
Get a feel for the lively and supportive atmosphere that sets FS8 Willetton apart from other gyms in Willetton
See firsthand the dedication and passion of our certified trainers as they guide and inspire members to reach their fitness goals.
Map
Enquire and view gym prices at FS8 Willetton. No obligation to join.
Customer Reviews
FS8 Willetton is a fantastic studio that offers a unique combination of strength, core, and reformer exercises. Customers love the variety of classes and the enthusiasm of the trainers. The studio is clean and inviting, and the pods provide an effective workout for glutes, quads, abs, and upper body. The instructors are friendly and approachable, and they are patient when giving feedback on exercises and helping to adjust form. The atmosphere is always great due to the enthusiasm of the trainers and the sense of community.
The studio is also well-equipped with amenities and the staff are knowledgeable. Customers enjoy the low-impact workouts and the fact that they can book online through Mindbody. The instructors are also very welcoming to new people and provide alternatives and further explanation when needed.
Overall, customers love the FS8 Willetton studio and highly recommend it to anyone looking to improve their fitness, strengthen and tone their bodies, or just have a great workout. The variety of exercises keeps things fun and motivating, and the instructors are always encouraging. The studio is clean and well-equipped, and the atmosphere is always positive and welcoming.
Amazing staff, facilities and a great workout. Great variety of classes and excellent space to workout in. Always happy to accommodate any injuries etc and you get a good variety with the Pilates, tone and yoga. If you are tired of your normal gym, then definitely give this a go ⭐️⭐️⭐️⭐️⭐️
Rebecca Campbell
As someone new to Yoga & Pilates it was really nice to have a team who were welcoming and able to provide alternatives / further explanation when needed. The workouts are low impact on joints but I still wake up the next day with that good sore muscle feeling. Highly recommend to anyone thinking of trying Pilates!
Rikki Wilkinson
I love the set up so clean and inviting, the pods are always challenging and new for each class. The vibe is always great due to the enthusiasm of the trainers which I love. Its easy to book online through Mindbody and something you can do daily and notice change in your body and mind quickly. I would certainly recommend this it is fun with a combo of reformer, weights and Yoga cheers and thank you Ange
Angela Stephens