https://gymnearme.net.au/backend/profiles/get_profiles?gym_id=5313&include_types=1&include_classes=1&include_features=1&include_social=1&include_memberships=1&include_offers=1&include_hours=1&include_reviews=1&include_google_place=1&include_average_review=1&return_url=1
Category
Gym

Fitness Center

Health Centre
Classes
Yoga

HIIT

Pilates

Zumba

Spin
Opening Hours
Mon: Open 24 Hours
Tue: Open 24 Hours
Wed: Open 24 Hours
Thu: Open 24 Hours
Fri: Open 24 Hours
Sat: Open 24 Hours
Sun: Open 24 Hours
Membership Plans Available at Genesis Health and Fitness Belmont 24/7
Genesis Health and Fitness Belmont 24/7 offers a variety of membership options, ranging from $19.99 to $49.99 per month, with access to a wide range of fitness classes, equipment, and amenities.
About Genesis Health and Fitness Belmont 24/7
See what makes Genesis Health and Fitness Belmont 24/7 the Best Gym in Town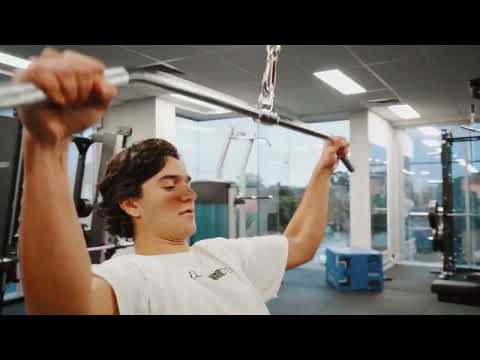 Experience the energy and community at Genesis Health And Fitness Belmont 24/7.
See our certified trainers in action and get a feel for the energy and community at our gym. Watch now and come experience the difference at Belmont.
Get a feel for the lively and supportive atmosphere that sets Genesis Health And Fitness Belmont 24/7 apart from other gyms in Belmont
See firsthand the dedication and passion of our certified trainers as they guide and inspire members to reach their fitness goals.
Map
Enquire and view gym prices at Genesis Health and Fitness Belmont 24/7. No obligation to join.
Customer Reviews
Genesis Health and Fitness Belmont 24/7 is a great gym that offers a wide range of facilities and features to suit all types of fitness needs. Customers love the friendly and helpful staff, the clean and spacious facilities, the modern and up-to-date equipment, and the convenient location with ample parking. Customers also appreciate the no lock-in contracts and no joining fees, as well as the flexible payment options.
The gym offers a variety of classes and personal training options, as well as exercise and training protocols. Customers have praised the staff for being friendly and approachable, and for creating a welcoming and supportive atmosphere. They have also commented on the cleanliness of the gym and the variety of equipment available.
Overall, customers have had a great experience at Genesis Health and Fitness Belmont 24/7 and would highly recommend it to anyone looking for an affordable, convenient, and safe space to work out.
I've been visiting this gym for just on a year now during my lunch breaks. It's very well equipped, spacious and super clean. The staff there are really nice and helpful. I'm glad i left this review a week as during a visit last week, an older gentleman had a fall and hit the back of his head. The staff were right on top of it, they addressed his wound, calmed him down, made him comfortable and called and ambulance. Truly caring people. Great gym.
Tim Taylor
As a young person, I really appreciate how safe this gym is. There's ample space for your belongings and loads of free parking right outside making it extremely easy to pop in and out without worrying for your safety. The staff are also extremely approachable and friendly as well as helpful. The equipment is easy to use and you never have to wait as they have got plenty to go around, inclusive of many spaces for you to workout in. With an easy sign-up process and no lock-in contracts, I would definitely recommend this gym to any young person looking for an affordable, convenient and, most importantly, safe space to work out.
sarah barros
Recently moved and struggled to find a good yet affordable gym. I got a free trial, no join-up fees or lock ins and flexible payment options. They have ample space and equipment available and the staff are friendly, informed and helpful. Would recommend to anyone struggling to find somewhere enjoyable to work out.
Jim Stone
This is a great Gym available 24/7. No lock in contract/fees and easy to join, good equipment with an Exercise Physiologist available for private coaching. Easy convenient location with parking at the front door. Very helpful friendly staff who leave you to do what you want or to help if you need. I highly recommend this gym to anyone starting out or those who are 'old hands'. Thanks Genesis Fitness Belmont for making my first Gym experience not so daunting!
jen jen