https://gymnearme.net.au/backend/profiles/get_profiles?gym_id=5300&include_types=1&include_classes=1&include_features=1&include_social=1&include_memberships=1&include_offers=1&include_hours=1&include_reviews=1&include_google_place=1&include_average_review=1&return_url=1
Category
Gym

Fitness Center

Health Centre
Classes
Yoga

Pilates

HIIT

Spin

Boxing
Opening Hours
Mon: Open 24 Hours
Tue: Open 24 Hours
Wed: Open 24 Hours
Thu: Open 24 Hours
Fri: Open 24 Hours
Sat: Open 24 Hours
Sun: Open 24 Hours
Membership Plans Available at Genesis Health and Fitness
Genesis Health and Fitness Berwick offers a range of membership options, starting from $19.99 per month, which include access to the gym, group classes, and personal training sessions.
About Genesis Health and Fitness
The Genesis Health and Fitness brand started in 1997 and over the last 20+ years we've grown to one of Australia's premier fitness organisation. Our mission is to inspire our local communities to be healthier and happier. We provide full service clubs that operate 24/7 and include weights, cardio, classes, personal training, childcare and lots more. We pride ourselves in creating welcoming club atmospheres for all types of fitness levels and body types.
See what makes Genesis Health and Fitness the Best Gym in Town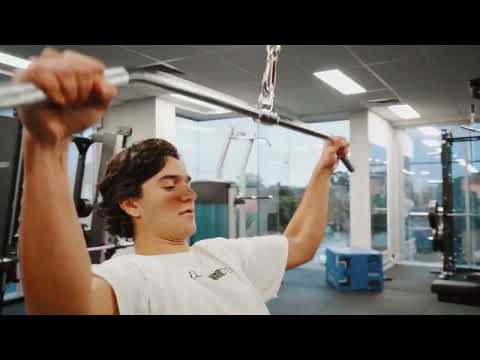 Experience the energy and community at Genesis Health And Fitness.
See our certified trainers in action and get a feel for the energy and community at our gym. Watch now and come experience the difference at Berwick.
Get a feel for the lively and supportive atmosphere that sets Genesis Health And Fitness apart from other gyms in Berwick
See firsthand the dedication and passion of our certified trainers as they guide and inspire members to reach their fitness goals.
Map
Enquire and view gym prices at Genesis Health and Fitness. No obligation to join.
Customer Reviews
Genesis Health and Fitness Berwick is a great gym that offers a wide range of facilities and features to its members. Customers have praised the friendly and welcoming staff, convenient location, and professional equipment. The gym is well-maintained and clean, with plenty of space and a great atmosphere. The staff are knowledgeable and supportive, and the classes are challenging and enjoyable. The gym also offers 24-hour access and a Nutrics shop with helpful staff. Customers have also praised the gym for its COVID-safe environment and its handling of changes during the pandemic.
The gym also offers personal training options and exercise protocols, as well as a men's and women's weight room. Customers have also noted the high cost of membership compared to other gyms, but have said that the quality of the gym and its facilities make it worth the cost. They have also noted that the equipment is often damaged and not repaired for months, and that the gym has been known to take money from customers during lockdown periods.
Overall, customers have had a positive experience at Genesis Health and Fitness Berwick. They have praised the staff, facilities, and equipment, as well as the gym's COVID-safe environment. They have also noted the high cost of membership, but have said that the quality of the gym and its facilities make it worth the cost.
Was there yesterday and trained. Lockers still the same! Membership money still getting paid, yet the simple things don't get attended to! Otherwise! Great gym to train at! With what is on offer, still 5☆☆☆☆ worthy, but lacking clean fans full of dust and I am allergic to dust. Broken lockers with a lock
Casey Cutters
I don't usually write reviews but this has to be said, Genesis Gym is the WORST!!! This business is all about screwing over anyone that signs up. DO NOT SIGN UP WITH GENESIS! Lockdown wasn't easy for anyone but Genesis knew how to make it more difficult by taking everyone's money while people couldn't legally goto the gym. When addressing this scam move, they stop all contact with clients and threaten to take legal action!! Biggest mess and waste of time. Don't get involved with these Con artists.
Mateus Picerni
Genesis Gym is the BIGGEST SCAM!! Worst business I have ever dealt with, absolute scums. Myself and so many others I have spoken to have been ripped off and ignored. They can't deal with their own clients so send debt collectors to deal with their mess. Taking money from everyone during lockdown and even when we legally weren't allowed in the gym, they took everyone's money!! Don't bother ringing them to talk to anyone because they will not pick up their phone and will lock you out of the building when you need the front desk. Genesis you are a JOKE!!
Annabelle Hudson
Unfortunately unprofessional staff rude with there costumers. My self was a member along with my partner and since because of there rude staff and not helping and not listen rude behaviour we decided to cancel our membership, Since 10 march 22 we have been requested for cancelling our membership and we have been visited many time and submitted the camplain for not been cancel our membership, it's been 4 months they still have access in my credit card and still every week they deduct weekly amount. Very soon I'm going to report to the police for fraud and misleading people's credit card.
HP Ffff