https://gymnearme.net.au/backend/profiles/get_profiles?gym_id=5304&include_types=1&include_classes=1&include_features=1&include_social=1&include_memberships=1&include_offers=1&include_hours=1&include_reviews=1&include_google_place=1&include_average_review=1&return_url=1
Category
Gym

Fitness Center

Health Centre
Classes
HIIT

Yoga

Pilates

Spin

Boxing
Opening Hours
Mon: Open 24 Hours
Tue: Open 24 Hours
Wed: Open 24 Hours
Thu: Open 24 Hours
Fri: Open 24 Hours
Sat: Open 24 Hours
Sun: Open 24 Hours
Membership Plans Available at Genesis Health and Fitness Bundoora
Genesis Health and Fitness Bundoora offers a range of membership options, starting from $19.95 per week, with access to a variety of fitness classes, gym equipment, and other amenities.
About Genesis Health and Fitness Bundoora
A premium 24/7 gym at discounted prices with no lock in contracts for complete flexibility.
See what makes Genesis Health and Fitness Bundoora the Best Gym in Town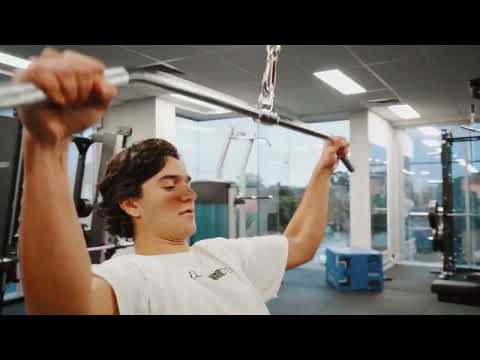 Experience the energy and community at Genesis Health And Fitness Bundoora.
See our certified trainers in action and get a feel for the energy and community at our gym. Watch now and come experience the difference at Bundoora.
Get a feel for the lively and supportive atmosphere that sets Genesis Health And Fitness Bundoora apart from other gyms in Bundoora
See firsthand the dedication and passion of our certified trainers as they guide and inspire members to reach their fitness goals.
Map
Enquire and view gym prices at Genesis Health and Fitness Bundoora. No obligation to join.
Customer Reviews
Genesis Health and Fitness Bundoora is a great gym for those looking for an affordable and welcoming fitness facility. Customers have praised the staff for their friendly and helpful attitude, as well as the spacious and well-equipped gym. The gym has a wide range of equipment, including cardio machines, weights, stretching and mobility equipment, and a dedicated women's section. The gym also offers a variety of classes, personal training options, and exercise and training protocols.
The gym is open 24/7 and has plenty of onsite parking. Customers have also praised the low weekly rates and the lack of "douche bag guys" in the weights area. The gym is also kept clean and tidy, with the exception of the steam room which customers have noted needs to be cleaned more regularly.
Overall, customers have been very pleased with their experience at Genesis Health and Fitness Bundoora. They have praised the staff, the equipment, the classes, the personal training options, and the low prices. Customers have also noted that the gym is spacious and welcoming, and that it is a great option for those looking for an affordable gym in the Bundoora area.
The affordability of this gym makes it too easy to get your money's worth. But what's even better are the staff and community who are very welcoming. I never saw myself wanting to go to the gym regularly but now it's my safe space, and I believe Genesis really played a part in making that happen so thanks guys!
nib
I couldn't believe why this gym is given 4.3 rating. I honestly don't understand the deal. Firstly, all the machines are like 99 years old and ready to die someday soon. Example, I was doing rowing and after adding weights at one point it was 60kg, I literally thought the machine is gonna give up on me, when the max weight on it is 120kg. No mobile signal, it's like I m in a cave. No public wifi. The only thing I like is cardio zone, which is decent. Rest all the machines are rusty and makes weird sound when you use. I don't know how it's survived for these many years
Goutham chand
For a very low weekly price compared to the many other gyms out there, Genesis is not a bad option (especially when classes can be included on top of your gym membership). The equipment is plenty however a bit out dated when compared to some other gyms, and some of the weights and chairs appear to be damaged or not in the best condition. It also comes with a female only section, which would be a perfect option for women who want to gym amongst others. Though you do need to understand there are some compromises when paying such a low cost. If you are looking for state of the art equipment, a less busier and in some cases cleaner gym, then Genesis isn't for you. However, if you can look past some of these flaws, then you may not find a better gym than here.
Shirantha Jayaratna