https://gymnearme.net.au/backend/profiles/get_profiles?gym_id=5283&include_types=1&include_classes=1&include_features=1&include_social=1&include_memberships=1&include_offers=1&include_hours=1&include_reviews=1&include_google_place=1&include_average_review=1&return_url=1
Category
Gym

Fitness Center

Health Centre
Classes
Yoga

Pilates

HIIT

Spin

Boxing
Opening Hours
Mon: Open 24 Hours
Tue: Open 24 Hours
Wed: Open 24 Hours
Thu: Open 24 Hours
Fri: Open 24 Hours
Sat: Open 24 Hours
Sun: Open 24 Hours
Membership Plans Available at Genesis Health + Fitness
Genesis Health and Fitness Coffs Harbour offers a range of membership options, including monthly, quarterly and annual plans, with access to a variety of fitness classes, gym equipment and other facilities.
About Genesis Health + Fitness
Local health and fitness facility that strives to achieve a clean, friendly and up to date facility for all members of our community to train in. We provide 24hr facility with cardio and strength equipment, as well as providing our assisted training programs in the Coaching Zone.
See what makes Genesis Health + Fitness the Best Gym in Town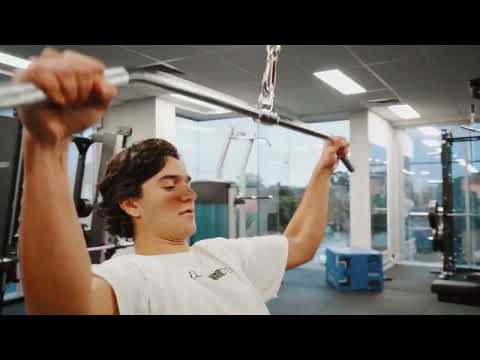 Experience the energy and community at Genesis Health + Fitness.
See our certified trainers in action and get a feel for the energy and community at our gym. Watch now and come experience the difference at Coffs Harbour.
Get a feel for the lively and supportive atmosphere that sets Genesis Health + Fitness apart from other gyms in Coffs Harbour
See firsthand the dedication and passion of our certified trainers as they guide and inspire members to reach their fitness goals.
Map
Enquire and view gym prices at Genesis Health + Fitness. No obligation to join.
Customer Reviews
Genesis Health and Fitness Coffs Harbour is an excellent gym that offers a wide range of facilities, classes, and equipment. Customers love the friendly and knowledgeable staff, the great range of fitness classes, the 24 hour access, the rooftop workout space, the Coaching Zone, and the sauna. The gym is always clean and well-equipped, and the staff are always willing to help with any questions or queries. The flexible weekly membership is also a great option, and the prices are very reasonable. Customers also appreciate the fact that the gym is always upgrading its equipment and facilities, and that there is a great atmosphere and community feel. Finally, customers have praised the gym for its excellent customer service, with staff going out of their way to help and ensure that members are happy.
I don't usually write google reviews but I thought it would be worth passing on pros/cons from my experience. I usually feel really bad for saying anything remotely negative, but think it is worth passing on information. Pros: -The team in Coffs are lovely and were super helpful, going out of their way to answer questions when signing up. - There is a great range of fitness classes available to choose from at a good rate. Cons: - Horrid cancellation policy. Please be aware of this before you sign up. It states that there is a $150 cancellation fee + 30 days of notice (ends up being over $200). But even though you have to pay for the 30 days notice, you don't get to continue to access the gym for that time despite paying for it. You can only access until the next billing cycle. This makes no sense to me logically, as if I have paid for the service so I would assume that I could attend. Really disappointed. - Very loud music throughout the building, can make it hard to listen to your own music or feel relaxed at all.
Maddie
I've only been a member for a couple of weeks and, never having gone to a gym before found some of the machines tricky. No matter what questions I have the staff are always happy to help, or even some of the other members. I'm really enjoying the experience at Genesis and looking forward to my next session. Thanks guys!
Kim Shepherd
After attending this awesome gym for over 5 years the time has come for me to cancel unfortunately due to moving away and all I can say is I am really going to miss this gym and the staff. The staff are extremely friendly and really make you feel welcomed! The gym itself is always clean and the machines and equipment are always being kept in good condition or being upgraded! I highly recommend anyone wanting a gym where you can feel yourself and do your best, to join Genesis Coffs Harbour!
Jenna Hiscox