https://gymnearme.net.au/backend/profiles/get_profiles?gym_id=5301&include_types=1&include_classes=1&include_features=1&include_social=1&include_memberships=1&include_offers=1&include_hours=1&include_reviews=1&include_google_place=1&include_average_review=1&return_url=1
Category
Gym

Fitness Center

Health Centre
Classes
Yoga

Pilates

HIIT

Spin

Boxing
Opening Hours
Mon: 07:30 - 21:00
Tue: 07:30 - 21:00
Wed: 07:30 - 21:00
Thu: 07:30 - 21:00
Fri: 07:30 - 20:00
Sat: 08:30 - 14:30
Sun: 10:00 - 14:00
Membership Plans Available at Genesis Health and Fitness
Genesis Health and Fitness Dandenong offers a range of membership options with different prices and features, such as access to the gym, classes, and personal training.
About Genesis Health and Fitness
See what makes Genesis Health and Fitness the Best Gym in Town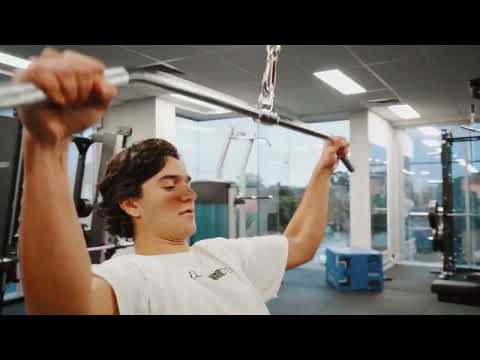 Experience the energy and community at Genesis Health And Fitness.
See our certified trainers in action and get a feel for the energy and community at our gym. Watch now and come experience the difference at Dandenong.
Get a feel for the lively and supportive atmosphere that sets Genesis Health And Fitness apart from other gyms in Dandenong
See firsthand the dedication and passion of our certified trainers as they guide and inspire members to reach their fitness goals.
Map
Enquire and view gym prices at Genesis Health and Fitness. No obligation to join.
Customer Reviews
Genesis Health and Fitness Dandenong is a great gym for those looking for a comprehensive fitness experience. Customers love the friendly staff, the variety of classes, and the 24/7 access. The gym has a wide range of equipment, including TechnoGym machines, free weights, and cable machines. There is also a pool, sauna, and a separate women's area. Customers appreciate the value for money, with all these amenities included in the membership.
The staff at Genesis Health and Fitness Dandenong are highly praised for their professionalism and helpfulness. Customers also appreciate the positive atmosphere and the multicultural backgrounds of the staff. The gym also has a great app that helps customers track their fitness journey.
The gym is also praised for its cleanliness and hygiene. Customers appreciate the mirrors throughout the gym, which help them focus on their posture. The Zumba classes are also a hit, with customers loving the energetic and fun atmosphere. The pool is also a great feature, with customers noting that it is not too deep for kids. Overall, customers are very pleased with the new upgrades at Genesis Dandenong and highly recommend it to others.
Pretty good gym, nice staff, and has everything a gym needs. Recently got new equipment from TechnoGym which is known to be one of the worst gym brands. Has the worst seated hamstring curl, as the top pad sits on the shins instead of the thighs, and it makes it feel as if the shins are gonna snap. Quite disappointed that they got rid of the Nautilus equipment, such as the lat pull-down machine and padded pec fly as they were perfect machines, and it is one of the best gym brands. Also gym needs more cables, only has 1 proper cable machine that gets crowded at the moment, and the rest of the cables are old and can't be used for chest flies.
Johnny Malaka
This gym is ran extremely poorly. The service is horrific and the facilities are in shambles. You will get tricked into signing up as they say pools/sauna and equipment is available 24 hours but once they take your money, suddenly there are restrictions on facility access. Do not sign up to this gym, do yourself a favour and go elsewhere. False advertising and the staff are just there to earn a paycheck, they don't care about the patrons.
Phu Nguyen
I have been with this gym for a little over a month now, the classes are really good, instructors are really professional: boxing, body pump and swimming. Equipment is good and people are nice. I have only had terrible service with the customer service team. Twice my pt session was cancel, one with me already waiting there for the pt, the second one was a few minutes before the booked time while I was on my way to the gym via public transport. The night before I even requested confirmation as I didn't want my first experience repeated! However, the worst interaction was last week after my trail swimming class. I was to the counter to confirm my payment method and a blond hair young lady ignored me completely for more than 5 mins to have a personal conversation with another lady who arrived just after me. Even after another staff member saw me and asked if I was ok, and I advised that I was waiting to confirm payment with the other member (all within her ear shot), she did not apologise or acknowledge my existence, she was more engaged with the personal conversation she was having. This has left a bad taste and I haven't gone back to the gym since as I am starting to feel like just a number, but I stuck in a contract so will have to eventually.
jennyfer bonilla