https://gymnearme.net.au/backend/profiles/get_profiles?gym_id=5311&include_types=1&include_classes=1&include_features=1&include_social=1&include_memberships=1&include_offers=1&include_hours=1&include_reviews=1&include_google_place=1&include_average_review=1&return_url=1
Category
Gym

Fitness Center

Health Centre
Classes
Yoga

Pilates

Zumba

Spin

HIIT

Boxing
Opening Hours
Mon: 08:30 - 19:30
Tue: 08:30 - 19:30
Wed: 08:30 - 19:30
Thu: 08:30 - 19:30
Fri: 08:30 - 17:00
Sat: 08:00 - 14:00
Sun: Closed
Membership Plans Available at Genesis Fitness
Genesis Health and Fitness Kelmscott offers a range of membership options, from basic to premium, with different prices and features to suit your needs.
About Genesis Fitness
Genesis Health + Fitness Kelmscott is a family owned 24/7 gym filled with everything you need to achieve your goals!
✅ $9.59pw Gym Access. Classes only +$4.36pw
✅ Renovated, clean & cool 24/7 gym!
✅ New weights, functional space & equipment!
✅ Largest gym in area means no waiting!
✅ 50+ group fitness classes!
✅ Creche Service Available!
✅ Friendly, non-intimidating staff ????
See what makes Genesis Fitness the Best Gym in Town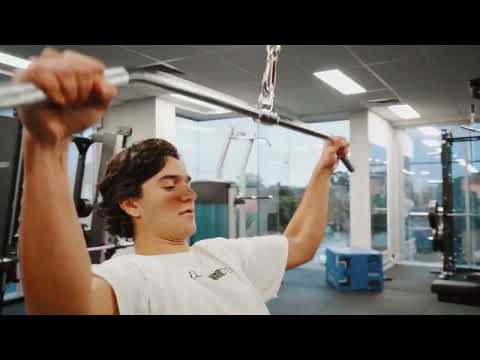 Experience the energy and community at Genesis Fitness.
See our certified trainers in action and get a feel for the energy and community at our gym. Watch now and come experience the difference at Kelmscott.
Get a feel for the lively and supportive atmosphere that sets Genesis Fitness apart from other gyms in Kelmscott
See firsthand the dedication and passion of our certified trainers as they guide and inspire members to reach their fitness goals.
Map
Enquire and view gym prices at Genesis Fitness. No obligation to join.
Customer Reviews
Genesis Health and Fitness Kelmscott is a great gym that offers a wide range of facilities, classes, and equipment. Customers love the friendly and helpful staff, the clean and spacious environment, and the variety of classes and equipment available. The gym also offers personal training options and exercise protocols, as well as 24/7 opening times. Customers have praised the staff for their customer service skills and friendly personalities, as well as the gym's great range of classes and good quality equipment. The gym has also recently been improved with the addition of a new manager, Tim, who has made lots of improvements such as fixing things that have needed fixing for ages, getting on top of the cleanliness, and organising the equipment in a more user friendly way. Customers have also praised the Coaching Zone classes with Sam, the creche, and the 24/7 access. Overall, customers have had a great experience at Genesis Health and Fitness Kelmscott and would highly recommend it to anyone looking for a great gym.
I joined up today at the Recommendation from Will from Typhon Supplements. I walked in and Ella greeted me with a great big smile and I had no intention of actually joining today I just wanted to look for now as I already have a membership elsewhere and Ella absolutely convinced me to join then and there with her amazing customer service skills and friendly persona. You're an asset Ella to Genesis Fitness well done. She gave me a through tour of the gym and answered my multitude of questions I sprang on her, the gum itself is well priced and had a great range of classes. First impressions are spacious and good quality equipment and everything seems to be clean which is really important in this day and age. I can't wait to smash out my fitness goals with a new positive and fresh start with this great new gym!
Jodes Andrews
The gym is spacious and has ample equipment and a strong sense of community. I have been with a Genesis member for nearly (or over) ten years, with the last 7 to 8 years with the Kelmscott branch. A few upgrades were done over the period. If you intend to join, I suggest signing up for their weekly contract. I have been paying 12 months in advance and have been offered a new (increased) membership fee every year during renewal. The most recent increase is nearly $150 (2022). Members on weekly contracts are entitled to maintain the same price they initially signed up for ($9.80 per week). The current weekly fee ranges between $14.00 and 20.00. Their customer service may sometimes be hit-and-miss, but you don't need customer service when accessing a 24/7 gym.
Yian San Chong
Great gym, has improved a lot since Tim, the new manager has come on board. He has made lots of improvements; fixed things that have needed fixing for ages, got on top of the cleanliness, organised the equipment in a more user friendly way. And get this, even the toilet paper has improved, none of this cheap stuff you put your fingers through for our club! You can tell Tim is invested in the gym, he trains every day, interacts with all the members and is doing his best to improve wherever he can. Well done!
Robert Woodward