https://gymnearme.net.au/backend/profiles/get_profiles?gym_id=5285&include_types=1&include_classes=1&include_features=1&include_social=1&include_memberships=1&include_offers=1&include_hours=1&include_reviews=1&include_google_place=1&include_average_review=1&return_url=1
Category
Gym

Fitness Center

Health Centre
Classes
Yoga

HIIT

Pilates

Dance

Spin
Opening Hours
Mon: 08:00 - 19:00
Tue: 08:00 - 19:00
Wed: 08:00 - 19:00
Thu: 08:00 - 19:00
Fri: 08:00 - 17:00
Sat: 00:00 - 11:00
Sun: Closed
Membership Plans Available at Genesis Health and Fitness
Genesis Health and Fitness Maayfield offers a variety of membership options, ranging from basic access to all the gym facilities to more comprehensive packages that include personal training sessions and nutrition advice.
About Genesis Health and Fitness
Locally run and owned gym with everything you could ever need. Large cardio area, Large weights area, outdoor training, group fitness classes, small group personal training, personal training, steam room and friendly team members.
See what makes Genesis Health and Fitness the Best Gym in Town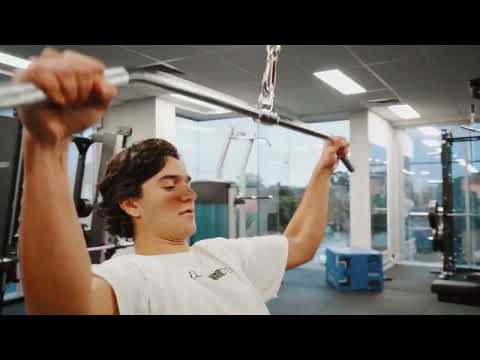 Experience the energy and community at Genesis Health And Fitness.
See our certified trainers in action and get a feel for the energy and community at our gym. Watch now and come experience the difference at Mayfield.
Get a feel for the lively and supportive atmosphere that sets Genesis Health And Fitness apart from other gyms in Mayfield
See firsthand the dedication and passion of our certified trainers as they guide and inspire members to reach their fitness goals.
Map
Enquire and view gym prices at Genesis Health and Fitness. No obligation to join.
Customer Reviews
Genesis Health and Fitness Mayfield is a great gym for anyone looking for a convenient and welcoming place to work out. Customers love the 24 hour access, the friendly and helpful staff, the clean and well-maintained facilities, and the wide range of classes and equipment available. The Coaching Zone is particularly popular, with customers praising the knowledgeable and professional coaches, as well as the supportive and motivating atmosphere. Customers also appreciate the free parking and the fact that the gym is never too crowded or too quiet. The staff are always willing to help and make sure everyone feels welcome. Additionally, the gym has a great variety of yoga classes and a steam room. All in all, Genesis Health and Fitness Mayfield is a great place to work out and get fit.
Asked about cancelling a gym membership, they took over 2 months to get back to me incurring further fees. prior to that sending me multiple debt collection threatening sms texts. I am now referring the matter to the department of fair trading. Avoid this business Genesis Fitness Mayfield owned by Belgravia at all costs.
Darren Osborne