https://gymnearme.net.au/backend/profiles/get_profiles?gym_id=5302&include_types=1&include_classes=1&include_features=1&include_social=1&include_memberships=1&include_offers=1&include_hours=1&include_reviews=1&include_google_place=1&include_average_review=1&return_url=1
Category
Gym

Fitness Center

Health Centre
Classes
Yoga

Pilates

Zumba

Circuit

Spin
Opening Hours
Mon: Open 24 Hours
Tue: Open 24 Hours
Wed: Open 24 Hours
Thu: Open 24 Hours
Fri: Open 24 Hours
Sat: Open 24 Hours
Sun: Open 24 Hours
Membership Plans Available at Genesis Fitness
Genesis Health and Fitness Maidstone offers a range of membership options, starting from £20 per month, which give access to a variety of fitness classes, gym equipment, and other facilities.
See what makes Genesis Fitness the Best Gym in Town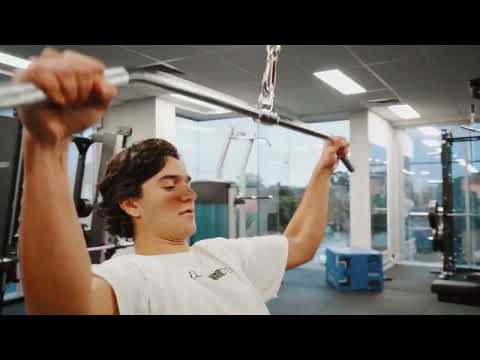 Experience the energy and community at Genesis Fitness.
See our certified trainers in action and get a feel for the energy and community at our gym. Watch now and come experience the difference at Maidstone.
Get a feel for the lively and supportive atmosphere that sets Genesis Fitness apart from other gyms in Maidstone
See firsthand the dedication and passion of our certified trainers as they guide and inspire members to reach their fitness goals.
Map
Enquire and view gym prices at Genesis Fitness. No obligation to join.
Customer Reviews
Genesis Health and Fitness Maidstone is a great gym that offers a wide range of fitness options and classes. Customers love the friendly and knowledgeable staff, the clean and well-maintained facilities, and the variety of equipment available. The Coaching Zone classes are particularly popular, with customers praising the motivating and supportive instructors. The gym also offers a ladies-only gym, which is fully equipped and provides a comfortable and safe environment for female members. The staff are always willing to help and answer any questions, and the prices are very reasonable. The gym also offers a free trial offer on their website, and customers have reported that the sign-up process is easy and straightforward. Finally, the gym is open 24/7, so customers can work out at any time that suits them. All in all, Genesis Health and Fitness Maidstone is a great gym that offers a wide range of fitness options and classes, and customers are very happy with the service they receive.
Great service, friendly team! Love the coaching zone & Reformer Pilates. Enjoying the environment, new equipment, heaps of natural light, big windows but still private. Female gym is small, but I use the main gym as it's usually not too busy and the culture is good. Everyone's kind and polite. I love it here. Never been so consistent at the gym in my life!!
Ash Kennedy
When my hypermobile self isn't dislocating or over extending yet another part of me, this place is my sanctuary. I've been dislocating less and less of me as time goes by, thanks to my trainer, Maria, from this gym, she even laughs at my really bad jokes, and motivates me to push harder, but not so hard that I break anything. I am only a bit annoyed that gym got rid of that back extension thing in, and that silly crunching bench, as I was at 250 in crunches a row, and 400 ib a session, and aiming for 300 crunches in a row, and now I'll never know if i could get there.
Soul Star Radio
Great Gym, always clean, lovely lovely staff, crèche is amazing. All the mums attending are very friendly if your doing school hours. The Reformer Pilates room is awesome. Just need to fix the locker situation and it would be 5 star, but no hassle about keeping your bag with you if you can't get a locker.
L M