https://gymnearme.net.au/backend/profiles/get_profiles?gym_id=5287&include_types=1&include_classes=1&include_features=1&include_social=1&include_memberships=1&include_offers=1&include_hours=1&include_reviews=1&include_google_place=1&include_average_review=1&return_url=1
Category
Gym

Fitness Center

Health Centre
Classes
HIIT

Yoga

Pilates

Zumba

Spin
Opening Hours
Mon: 08:00 - 20:00
Tue: 08:00 - 20:00
Wed: 08:00 - 20:00
Thu: 08:00 - 20:00
Fri: 08:00 - 19:00
Sat: 08:00 - 13:00
Sun: Closed
Membership Plans Available at Genesis Fitness
Genesis Health and Fitness Parramatta offers a range of membership options, starting from $19.95 per week, with access to a variety of fitness classes, gym equipment, and other facilities.
See what makes Genesis Fitness the Best Gym in Town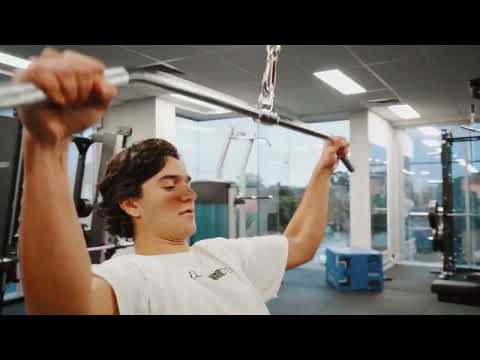 Experience the energy and community at Genesis Fitness.
See our certified trainers in action and get a feel for the energy and community at our gym. Watch now and come experience the difference at Parramatta.
Get a feel for the lively and supportive atmosphere that sets Genesis Fitness apart from other gyms in Parramatta
See firsthand the dedication and passion of our certified trainers as they guide and inspire members to reach their fitness goals.
Map
Enquire and view gym prices at Genesis Fitness. No obligation to join.
Customer Reviews
Genesis Health and Fitness Parramatta is a great gym for anyone looking to start their fitness journey. Customers love the friendly and helpful staff, the variety of classes, and the modern and clean equipment. The crèche is a great asset for mums who need some "me time", and the free personal training sessions with Stephen are a great way to reach your health and fitness goals. The gym also offers free on-site and on-street parking, and accepts Fitness Passport, so you don't have to worry about extra charges. Customers also appreciate the Zumba classes, the good vibes, and the fact that there is no waiting during busy times.
The gym is also well-maintained and air-conditioned, with fans available to turn on. The staff are always friendly and willing to answer any questions about nutrition and other topics. Plus, the gym is open 24/7, so you can work out at any time.
Overall, customers are very satisfied with their experience at Genesis Health and Fitness Parramatta. They appreciate the friendly staff, the variety of classes, and the modern and clean equipment. The crèche and free personal training sessions are a great bonus, and the free parking and Fitness Passport acceptance make it even more convenient.
No point in paying $17 per week. People would just go in after 7-8 pm (Without membership of course). No one would check. Even saw people waiting at the door, so they can sneak in. Definitely needs updates or changes on the system. Also, seen many people not returning their plates or dumbbells to their original place. No one would follow the rule here. Would love to give it five stars once the system has been changed.
Peter Powers
I had never received any personal training sessions prior to meeting Stephen. My knowledge and improvement in training has grown majorly through the guidance, support and motivation that he provides, both inside and outside of the gym. He makes training something to look forward to as there's always something new to learn from him. I would definitely take advantage of the free PT sessions with him if you sign up at Genesis Health + Fitness Parramatta. You'll have no good reason as to why you wouldn't pay $$$ to receive his guidance to reach your health and fitness goals. Thanks Stephen:) You're the best!!
Hamza Dakkak