https://gymnearme.net.au/backend/profiles/get_profiles?gym_id=3737&include_types=1&include_classes=1&include_features=1&include_social=1&include_memberships=1&include_offers=1&include_hours=1&include_reviews=1&include_google_place=1&include_average_review=1&return_url=1
Category
Gym

Fitness Center

Health Centre
Classes
HIIT

Yoga

Pilates

Zumba

Spin

Boxing
Opening Hours
Mon: 06:00 - 21:00
Tue: 06:00 - 21:00
Wed: 06:00 - 21:00
Thu: 06:00 - 21:00
Fri: 06:00 - 20:00
Sat: 07:00 - 18:00
Sun: 08:00 - 17:00
Membership Plans Available at Goodlife
Goodlife Health Clubs Camberwell offers three membership plans: Blue, Platinum, and Platinum Plus. Blue gives access to one club only, Platinum gives access to 90+ clubs nationwide, free quarterly coaching, and a weekend guest pass for a friend, and Platinum Plus gives access to 90+ clubs nationwide, free quarterly coaching, a weekend guest pass for a friend, and access to reform Pilates and Area Fitness Classes. Prices start from $17.99 for Blue, $20.99 for Platinum, and $32.99 for Platinum Plus.
| Plan | Description | Price |
| --- | --- | --- |
| Blue | | $17.99 - |
| Platinum | -Access 90+ Clubs Nationwide. | $20.99 - |
| Platinum Plus | - Access 90+ Clubs Nationwide. | $32.99 - |
About Goodlife
Arena Fitness is a coach-led HIIT, functional and boxing training based around concepts taken from the world of mixed martial arts (MMA).
Goodlife is more than just a gym, it's a full service health club that's good for fitness and good for life. Goodlife has everything you need to keep you motivated to move and help you turn your fitness goals into reality. With over 60 different group fitness classes each week including the Les Mills favourites you know and love like Body Attack, Body Pump and RPM, huge range of cardio and strength equipment, 24.7 access, passionate personal trainers, functional training zones, industry leading challenges and so much more, Goodlife Health Clubs is your one stop health and fitness shop. For a full list of facilities and staffed hours, please visit the website.
See what makes Goodlife the Best Gym in Town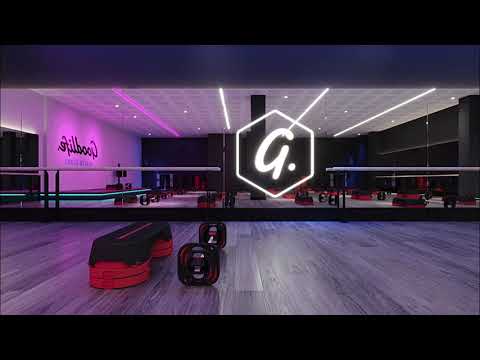 Experience the energy and community at Goodlife.
See our certified trainers in action and get a feel for the energy and community at our gym. Watch now and come experience the difference at Camberwell.
Get a feel for the lively and supportive atmosphere that sets Goodlife apart from other gyms in Camberwell
See firsthand the dedication and passion of our certified trainers as they guide and inspire members to reach their fitness goals.
Map
Enquire and view gym prices at Goodlife. No obligation to join.
Customer Reviews
Goodlife Health Clubs Camberwell is a great gym with plenty of features and amenities that customers love. The staff are friendly and welcoming, and the atmosphere is great. Customers enjoy the selection of shops in the centre at Camberwell, and the reception staff and class instructors are enthusiastic and encouraging. The gym is spacious and well-maintained, with plenty of equipment and a great view of the city. The classes are varied and offer fitness levels to suit all abilities, and the staff are friendly and professional.
The change rooms and restrooms are clean and well-maintained, and the opening hours are convenient. The lifts are not the best, but they are not in use for long. The parking can be difficult to find, but the views at sunset are worth it. The staff are helpful and will assist with any queries or problems.
Overall, customers have a great experience at Goodlife Health Clubs Camberwell. They appreciate the friendly staff, the clean facilities, the great view, and the extensive range of classes and equipment. Customers also appreciate the convenience of the opening hours and the helpfulness of the staff.
I have been going to this gym since it was built about 15 years ago. The position for me, with easy parking is excellent. It has all the equipment one could wish for, including many classes. Going rat the same time (mostly) I have become "gym friends" with many others who also go at the same time. It is nice to chat and socialise a bit while there, mental fitness is also very important. I recommend here
Graham Blashki
Friendly staff and a great location, a nice selection of shops in the centre at Camberwell , the reception staff and class instructors are welcoming and enthusiastic. The overall atmosphere is great, enjoy all the classes, I go at different days and times of the week, so I get to experience the gym at different times, great for different workouts, the other gym members are nice also.
Teresa Stewart
The Neutral experience, I would say. A few staff members are a little rude sometimes and don't respond to your greetings even they are free. Some people who sit in the room feel like CEOs of the Goodlife gyms and do not smile at all. If you do PT, they are your best friends, else you can keep hurting yourself, and no one will correct you.
Brian B