https://gymnearme.net.au/backend/profiles/get_profiles?gym_id=3740&include_types=1&include_classes=1&include_features=1&include_social=1&include_memberships=1&include_offers=1&include_hours=1&include_reviews=1&include_google_place=1&include_average_review=1&return_url=1
Category
Gym

Fitness Center

Health Centre
Classes
HIIT

Yoga

Pilates

Zumba

Spin

Boxing
Opening Hours
Mon: Open 24 Hours
Tue: Open 24 Hours
Wed: Open 24 Hours
Thu: Open 24 Hours
Fri: Open 24 Hours
Sat: Open 24 Hours
Sun: Open 24 Hours
Membership Plans Available at Goodlife Health Clubs Carindale
Goodlife Health Clubs Carindale offers three membership options: Blue (access one club only, starting from $17.99), Platinum (access 90+ clubs nationwide, free quarterly coaching and diet advice, weekend guest pass for a friend, and 4 weeks membership freeze per year, starting from $20.99), and Platinum Plus (access 90+ clubs nationwide, free quarterly coaching, weekend guest pass for a friend, 4 weeks membership freeze per year, and access to reform Pilates and Area Fitness Classes, starting from $32.99).
| Plan | Description | Price |
| --- | --- | --- |
| Blue | | $17.99 - |
| Platinum | -Access 90+ Clubs Nationwide. | $20.99 - |
| Platinum Plus | - Access 90+ Clubs Nationwide. | $32.99 - |
About Goodlife Health Clubs Carindale
Arena Fitness is a coach-led HIIT, functional and boxing training based around concepts taken from the world of mixed martial arts (MMA).
Goodlife is more than just a gym, it's a full service health club that's good for fitness and good for life. Goodlife has everything you need to keep you motivated to move and help you turn your fitness goals into reality. With over 60 different group fitness classes each week including the Les Mills favourites you know and love like Body Attack, Body Pump and RPM, huge range of cardio and strength equipment, 24.7 access, passionate personal trainers, functional training zones, industry leading challenges and so much more, Goodlife Health Clubs is your one stop health and fitness shop. For a full list of facilities and staffed hours, please visit the website.
See what makes Goodlife Health Clubs Carindale the Best Gym in Town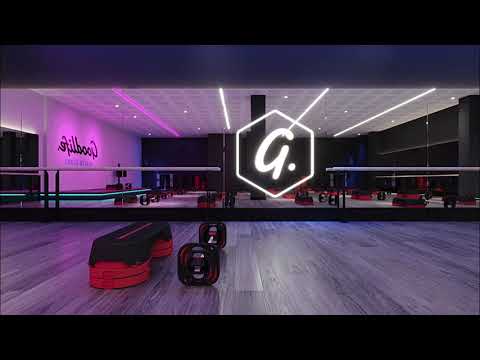 Experience the energy and community at Goodlife Health Clubs Carindale.
See our certified trainers in action and get a feel for the energy and community at our gym. Watch now and come experience the difference at Carindale.
Get a feel for the lively and supportive atmosphere that sets Goodlife Health Clubs Carindale apart from other gyms in Carindale
See firsthand the dedication and passion of our certified trainers as they guide and inspire members to reach their fitness goals.
Map
Enquire and view gym prices at Goodlife Health Clubs Carindale. No obligation to join.
Customer Reviews
Goodlife Health Clubs Carindale is a great gym for those looking for a modern and clean facility with top quality equipment and amenities. Customers appreciate the friendly staff and patrons, as well as the competitively priced membership. The gym is open 24 hours a day, so it is never too crowded, and there is easy access to parking and shopping facilities. The group fitness room is massive and there are a variety of classes available.
Customers also appreciate the sauna and steam room, which is normally free to use and not too crowded. The boys who work out at the gym give customers major fitness goals and a sight to the sore eyes. The staff are always ready to help and don't hard sell the membership like other gyms.
The gym also has great WiFi, and customers have praised the VR fun they have experienced. Personal training is also available, and customers have recommended Blake as a great PT. Overall, customers have had a great experience at Goodlife Health Clubs Carindale and highly recommend it.
I personally come to Carindale even through Carina Heights and Upper Mt Gravatt gyms are closer. Just because of how clean this gym always is. I sometimes come a bit later to workout and the cleaner is always there with a vacuum. The gym staff have always been friendly and don't hard sell the membership like other gyms. Their Sauna is usually free to use and not too packed like the other ones. It's small compared to Holland Park or Carina heights but it's a functional space. The boys who workout give you major fitness goals and a sight to the sore eyes.
Harshad Nambiar
This gym has pool and spa and I think because of these facilities they don't care about maintenance and cleanliness. In steam room and sauna you can see tissues left there for more than a week and no one care to clean it! Mold is also visible in some area as this is very dangerous for health! Locker room and showers are not clean at all. Staffs are nice and friendly and always supportive but I think they don't have sufficient supervision on keep the place clean.
Danial Tanhaemami
Beware of the "30 days free" incentives It's just tacked on to the back end of your membership when trying to cancel. Spent 3 months requesting an after hours tag which they were unable to provide. Paying for a 24 hour service and was unable to attend unless in staffed hours. Legit a joke.
Kirston Crabtree
Signed up start of year when i was 17, was told that i pay $17.06 per week and i can come in whenever once i turn 18 to claim my 24/7 pass, in doing so they made me select a new plan due to me now being 18 and getting 24/7 pass when this wasn't said originally. My options were $28 no lock in contract per week or $18.99 a week lock in contract for a year. The professionalism is ridiculous and they take money when they want for any type of reasons. My 2 mates both got 24/7 access free from any hidden fees but then i get mine and i have to change plans, i confront them about it but they say its a 'mistake' and they should be selecting different plans. I quit at 8 months left and cost me $185 to get out of my lock-in contract, this place is a joke and forced me into a dumb contract with hidden costs attached. I recommend going somewhere local or make your own gym because this place is a scam.
Oh Yeah Yeah
Really disappointed in the professionalism and integrity of this gym. Started a membership 4 months ago including 2 PT sessions which I never received despite contacting the gym multiple times by phone, email and in person. I still have not received any correspondence from the PT manager despite multiple emails from myself and their reception girls. Truly disappointing
Maddy Dominique