https://gymnearme.net.au/backend/profiles/get_profiles?gym_id=3747&include_types=1&include_classes=1&include_features=1&include_social=1&include_memberships=1&include_offers=1&include_hours=1&include_reviews=1&include_google_place=1&include_average_review=1&return_url=1
Category
Gym

Fitness Center

Health Centre
Classes
HIIT

Yoga

Pilates

Zumba

Spin

Boxing
Opening Hours
Mon: Open 24 Hours
Tue: Open 24 Hours
Wed: Open 24 Hours
Thu: Open 24 Hours
Fri: Open 24 Hours
Sat: Open 24 Hours
Sun: Open 24 Hours
Membership Plans Available at Goodlife Health Clubs Coomera
Goodlife Health Clubs Coomera offers three membership plans: Blue, Platinum, and Platinum Plus. Blue gives access to one club only, Platinum gives access to 90+ clubs nationwide, free quarterly coaching, and a weekend guest pass for a friend, and Platinum Plus gives access to 90+ clubs nationwide, free quarterly coaching, a weekend guest pass for a friend, and access to reform Pilates and Area Fitness Classes. Prices start from $17.99 for Blue, $20.99 for Platinum, and $32.99 for Platinum Plus.
| Plan | Description | Price |
| --- | --- | --- |
| Blue | | $17.99 - |
| Platinum | -Access 90+ Clubs Nationwide. | $20.99 - |
| Platinum Plus | - Access 90+ Clubs Nationwide. | $32.99 - |
About Goodlife Health Clubs Coomera
Arena Fitness is a coach-led HIIT, functional and boxing training based around concepts taken from the world of mixed martial arts (MMA).
Goodlife is more than just a gym, it's a full service health club that's good for fitness and good for life. Goodlife has everything you need to keep you motivated to move and help you turn your fitness goals into reality. With over 60 different group fitness classes each week including the Les Mills favourites you know and love like Body Attack, Body Pump and RPM, huge range of cardio and strength equipment, 24.7 access, passionate personal trainers, functional training zones, industry leading challenges and so much more, Goodlife Health Clubs is your one stop health and fitness shop. For a full list of facilities and staffed hours, please visit the website.
See what makes Goodlife Health Clubs Coomera the Best Gym in Town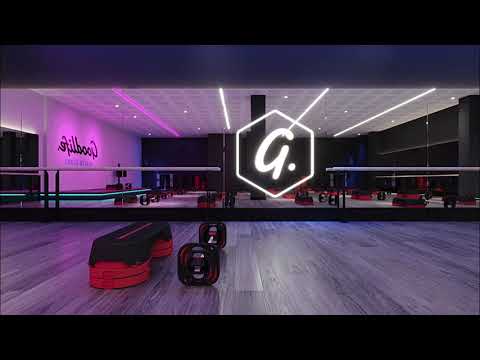 Experience the energy and community at Goodlife Health Clubs Coomera.
See our certified trainers in action and get a feel for the energy and community at our gym. Watch now and come experience the difference at Coomera.
Get a feel for the lively and supportive atmosphere that sets Goodlife Health Clubs Coomera apart from other gyms in Coomera
See firsthand the dedication and passion of our certified trainers as they guide and inspire members to reach their fitness goals.
Map
Enquire and view gym prices at Goodlife Health Clubs Coomera. No obligation to join.
Customer Reviews
Goodlife Health Clubs Coomera is a great gym that offers a wide range of facilities, features, and services. Customers appreciate the 24/7 access, the friendly and professional staff, the great classes, the modern and spacious premises, and the state-of-the-art equipment. The gym also offers personal training options and nutrition advice, and customers have praised the trainers for their holistic approach to training and for helping them achieve their goals. The gym also has a great atmosphere, with customers noting that it is clean, well-designed, and welcoming. Customers also appreciate the free friend passes on weekends and the reasonable membership prices. Finally, customers have noted that the gym is well-maintained and that any equipment that is out of order is repaired quickly.
One of the nicest Goodlife Clubs I've been to. Initially trained here with a mate with no intention of actually joining but I have now been with them for over 18 months! Highly recommend and once you've been with them for your minimum contract period it's not difficult to opt out if circumstances change
Jason Richardson
If it wasn't for one person I would have rated this one star. I joined Goodlife and I advised them I want to build muscle after a gruelling 5 years of major hip surgeries including a double hip replacement. Initially I was passed onto a PT in which advised them of my history and to cut a long story short, he totally disregarded everything I had said, and our first session was purely based on his strengths and I was totally ignored. I ended up flat on my back for 3 days with inflamed disc and sore hips. Even worse, I notified the manager who took on no responsibility, nor did they even follow up just to ensure I hadn't done any long term damage. Super frustrating as I was getting into shape and due to my operations I had to start my fitness journey so many times! Now again, I have to recover because a so called professional was short sighted and ignored everything I had said to them. A week had past and I received a call from Isaac, it was a marketing call and an offer to do a free session. I told him the issues I had and he checked things out with the manager and called me back and we arranged a time. At this time I was about to cancel my membership and start training at Hype Pimpama. Just to note, after my surgeries I have had personal trainers, I was Melbourne based at the time, they were superb in every way, they pushed me in many ways and not once did I ever do an injury. I met with Isaac and straight away he got me, knew what I wanted to train and I started my sessions with him. I felt confident in his ability and I can say he pushes me to the limit, in fact Isaac is the best PT I have ever had. Isaac listened, then applied the training and the results are speaking for themselves. Furthermore I am training 5 days plus a week so I need to eat the right foods, Isaac's cost also includes a nutritionist who's been fantastic so far, nothing over the top just grounded and knowledgeable. If this business had to rely on a PT like the first I had who wont listen and has no idea of injuries, or the manager who wont respond to people with injuries they would be broke. I am not quite sure why its is so hard to make a phone call after you've identified someone was injured in your workplace. Lastly, I would like to thank Isaac for a holistic approach to training and being able to identify my goals promptly and then applying a program inside and outside the gym into helping me achieve them.
David Zuegn
This gym is absolutely filthy! The group fitness room is always grotty. Filthy mirrors and floors, antibacterial wipes constantly out, massive hair balls, fluff, fingernail clippings, just to name some of the disgusting grot you get face to face with when doing a push-up in a pump class. I do classes every day and the same mess is there day after day, making me assume no cleaners clean this facility. Don't even get me started on the bathrooms. Horrendous! Have reported to reception time and time again and nothing is ever rectified.
Elise Jay
Gym is a decent size but the machines are terrible to use. They lack in equipment/machines and the layout is terrible. Lack of mirrors especially in the await racks so can't check your form more majority of your exercises. The only good thing is that on weekends you can bring a friend during staffed hours for free. They also couldn't cancel my membership when I went in because the staff didn't know how. Have to wait for a call to cancel over the phone. To be fair most gyms don't train all of their staff to be able to everything, which is really inefficient.
Bfoods