https://gymnearme.net.au/backend/profiles/get_profiles?gym_id=3749&include_types=1&include_classes=1&include_features=1&include_social=1&include_memberships=1&include_offers=1&include_hours=1&include_reviews=1&include_google_place=1&include_average_review=1&return_url=1
Category
Gym

Fitness Center

Health Centre
Classes
Yoga

Pilates

HIIT

Zumba

Dance

Spin

Boxing
Opening Hours
Mon: Open 24 Hours
Tue: Open 24 Hours
Wed: Open 24 Hours
Thu: Open 24 Hours
Fri: Open 24 Hours
Sat: Open 24 Hours
Sun: Open 24 Hours
Membership Plans Available at Goodlife Health Clubs Cross Roads
Blue: Access one club only, starting from $17.99.
Platinum: Access 90+ clubs nationwide, free quarterly coaching and diet advice, weekend guest pass for a friend, and 4 weeks membership freeze per year, starting from $20.99.
Platinum Plus: Access 90+ clubs nationwide, free quarterly coaching, weekend guest pass for a friend, 4 weeks membership freeze per year, and access to reform Pilates and Area Fitness Classes, starting from $32.99.
| Plan | Description | Price |
| --- | --- | --- |
| Blue | | $17.99 - |
| Platinum | -Access 90+ Clubs Nationwide. | $20.99 - |
| Platinum Plus | - Access 90+ Clubs Nationwide. | $32.99 - |
About Goodlife Health Clubs Cross Roads
Goodlife is more than just a gym, it's a full service health club that's good for fitness and good for life. Goodlife has everything you need to keep you motivated to move and help you turn your fitness goals into reality. With over 60 different group fitness classes each week including the Les Mills favourites you know and love like Body Attack, Body Pump and RPM, huge range of cardio and strength equipment, 24.7 access, passionate personal trainers, functional training zones, industry leading challenges and so much more, Goodlife Health Clubs is your one stop health and fitness shop. For a full list of facilities and staffed hours, please visit the website.
See what makes Goodlife Health Clubs Cross Roads the Best Gym in Town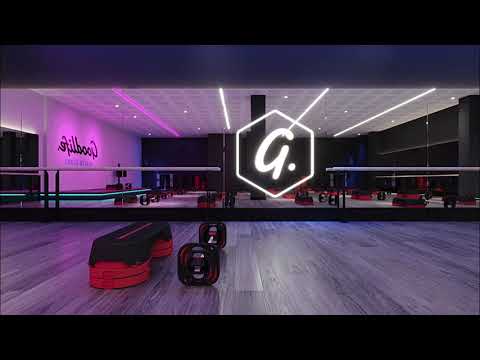 Experience the energy and community at Goodlife Health Clubs Cross Roads.
See our certified trainers in action and get a feel for the energy and community at our gym. Watch now and come experience the difference at Cross Roads.
Get a feel for the lively and supportive atmosphere that sets Goodlife Health Clubs Cross Roads apart from other gyms in Cross Roads
See firsthand the dedication and passion of our certified trainers as they guide and inspire members to reach their fitness goals.
Map
Enquire and view gym prices at Goodlife Health Clubs Cross Roads. No obligation to join.
Customer Reviews
Goodlife Health Clubs Cross Roads is a great gym for those looking for a comprehensive fitness experience. Customers love the friendly staff, the variety of classes, and the spacious and tidy facilities. The gym has a great range of equipment, including treadmills, bikes, dumbbells, and weight machines, as well as a boxing room. The sauna and steam room are of great quality, and the child minding facilities are a lifesaver for parents.
The staff at Goodlife Health Clubs Cross Roads are highly praised for their friendliness and helpfulness. Customers also appreciate the open hours and the fact that the gym is never too full when they visit. The gym also offers personal training options and half hour training sessions with dedicated trainers, which are included in the membership fee.
Overall, customers are very satisfied with Goodlife Health Clubs Cross Roads. They appreciate the clean and well-maintained facilities, the friendly staff, and the variety of classes and equipment. The gym also offers great value for money, with no sign up fees and plenty of options for personal training.
Can get busy after hours till 8pm. Good classes, training space, threadmills, bikes, sauna, steamroom and shower facilities. There's a mixture of old (weight mc) & new (dumbbells) equipment. Missing v-grip triangle attachment for seated cable row mc. No manual dip/leg raise mc. The gym site could also do with a few more flat benches and incline bench seats. The squat rack area (only 1flat bench?) and main area with (4 incline benches). No bar supports on the deadlift platform. The Weights rack for deadlift could also be move closer to d/l platform to reduce travel. There is space for this. These are small things but would essentially take the ratings to a 5star.
Jkfotonet
I got offered a trial for 7 days and due to work and study I couldn't commit myself and cancelled my membership within the 7 days (which is free of charge). However the person in charge did not cancel my membership after I called in to cancel, and I got charged $140 the following month. Called up to the gym, they kept insisting that they will get back to me, it has a been a week and there is no update on the refund, and I just got charged another $15. Will need to resort to bank for the refund due to the unprofessional and incompetent staff. Absolute disaster
Andy Weng
Sauna and steam room are great quality. They have great staff open hours and the steam room & sauna are quite large. Toilets and showers always clean and gym is never completely full when I visit. Staff are super friendly at the reception area. I would say this good life has the best open hours and facilities in comparison to all the others. Probably would like more machines here though as a lot of the space is taken by treadmills. Overall a great gym to go to!
Jordan A
A member for over a yr now. Customer service, not good at all. Staff barely engage. Machines are pretty old and crusty. Too many treadmills and minimal weight training space. Membership, just found out after being a member for over a yr that I pay for half hr training session with a dedicated trainer as it's money incorporated within your membership that's deducted every 3 months on top of your membership. Apparently, they tell you when you first sign up and because there are so many members, each member is supposed to track it up and contact the dedicated trainers, ( not sure who they are as no names were given out on my sign up day) then book it for yourself. How many members paying the 10 dollars every 3 months and unaware of this? Very much of a rip off! Happy to donate the 10 dollars to charity any day just not this. Very disappointed!!!
Tahlia Milik