https://gymnearme.net.au/backend/profiles/get_profiles?gym_id=3763&include_types=1&include_classes=1&include_features=1&include_social=1&include_memberships=1&include_offers=1&include_hours=1&include_reviews=1&include_google_place=1&include_average_review=1&return_url=1
Category
Gym

Fitness Center

Health Centre
Classes
HIIT

Yoga

Pilates

Zumba

Spin

Boxing
Opening Hours
Mon: Open 24 Hours
Tue: Open 24 Hours
Wed: Open 24 Hours
Thu: Open 24 Hours
Fri: Open 24 Hours
Sat: Open 24 Hours
Sun: Open 24 Hours
Membership Plans Available at Goodlife Health Clubs Helensvale
Goodlife Health Clubs Helensvale offers three membership options: Blue (starting from $17.99) with access to one club only; Platinum (starting from $20.99) with access to 90+ clubs nationwide, free quarterly coaching, diet advice, and a weekend guest pass; and Platinum Plus (starting from $32.99) with all the benefits of Platinum plus access to reform Pilates and Area Fitness Classes.
| Plan | Description | Price |
| --- | --- | --- |
| Blue | | $17.99 - |
| Platinum | -Access 90+ Clubs Nationwide. | $20.99 - |
| Platinum Plus | - Access 90+ Clubs Nationwide. | $32.99 - |
About Goodlife Health Clubs Helensvale
Arena Fitness is a coach-led HIIT, functional and boxing training based around concepts taken from the world of mixed martial arts (MMA).
Goodlife is more than just a gym, it's a full service health club that's good for fitness and good for life. Goodlife has everything you need to keep you motivated to move and help you turn your fitness goals into reality. With over 60 different group fitness classes each week including the Les Mills favourites you know and love like Body Attack, Body Pump and RPM, huge range of cardio and strength equipment, 24.7 access, passionate personal trainers, functional training zones, industry leading challenges and so much more, Goodlife Health Clubs is your one stop health and fitness shop. For a full list of facilities and staffed hours, please visit the website.
See what makes Goodlife Health Clubs Helensvale the Best Gym in Town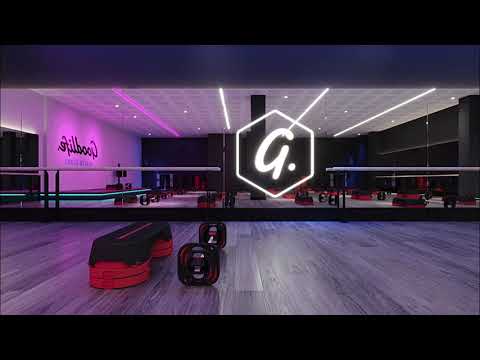 Experience the energy and community at Goodlife Health Clubs Helensvale.
See our certified trainers in action and get a feel for the energy and community at our gym. Watch now and come experience the difference at Helensvale.
Get a feel for the lively and supportive atmosphere that sets Goodlife Health Clubs Helensvale apart from other gyms in Helensvale
See firsthand the dedication and passion of our certified trainers as they guide and inspire members to reach their fitness goals.
Map
Enquire and view gym prices at Goodlife Health Clubs Helensvale. No obligation to join.
Customer Reviews
Goodlife Health Clubs Helensvale is a great gym for those looking for a friendly and welcoming atmosphere. Customers love the staff, who are friendly, professional and helpful. The gym is well-equipped with a wide range of classes, equipment and facilities, including a steam room and sauna. The gym is also well-maintained and clean, with air conditioning that works well and showers that are free of mould. Customers also appreciate the 24/7 hours, the CrossFit section and the daycare for busy mums.
The gym also offers personal training options and exercise and training protocols. Customers have praised the instructors for their energy and enthusiasm, and the classes for their variety and quality. The gym also has a functional steam and sauna area, which customers appreciate.
Overall, customers have had nothing but positive experiences at Goodlife Health Clubs Helensvale. They love the friendly atmosphere, the helpful staff, the wide range of classes and equipment, and the clean and well-maintained facilities. Customers also appreciate the personal training options, exercise and training protocols, and the 24/7 hours, CrossFit section and daycare.
I have been going to many different gyms all my life and this one is the worst of all by far! Though, other Goodlife gym facilities seem to be OK. One in Coomera is new and clean, they seem like two different gyms altogether. I go to Helensvale only because of the sauna and steam room which Coomera one doesn't have. What I've found for the last few weeks are: - Cockroaches. Lots of them! I had to ask the staff members to carry out a pest control; - Once there was a pile of rubbish (a glove for scrubbing dead skin!, bottle lids, chop sticks, etc) in sauna which I've asked the staff members to remove. I had to remind them about it for 8 days(!!!) and they were still there. They didn't even have basic instincts for picking them up! They have admitted that there were no cleaners for over a week; - Both sauna and steam room are covered with mold and slime; - Glass walls of sauna and steam room are covered with sweat stains; - Rubbish, empty bottles, etc everywhere; - The silicon seals on perimeters of glass look disgusting, they are rotten out; - Large gap under the sauna door; - Sauna is NOT hot enough. It's always around 60 to 65 degrees. People say it can drop to 50's sometimes; - The change room looks like a war zone. There are so many missing locker doors; - Piles of sweaty and stinky clothes lay on the benches and on the top of the lockers days or even weeks; - The toilets are the worst. I don't believe they clean them daily; - Steam room doesn't work most of the times; - Staff members turn up 15 minutes before the advertised closing time ans ask you to leave; - Staff members rather complain about you than do anything to satisfy the customers; - Now, they're shortening the staffed working hours which means that attending the sauna and steam room will be even more inconvenient; Overall, the gym is completely mismanaged. It's the disgrace to the GOODLIFE brand.
Kay Smatov