https://gymnearme.net.au/backend/profiles/get_profiles?gym_id=3770&include_types=1&include_classes=1&include_features=1&include_social=1&include_memberships=1&include_offers=1&include_hours=1&include_reviews=1&include_google_place=1&include_average_review=1&return_url=1
Category
Gym

Fitness Center

Health Centre
Classes
HIIT

Yoga

Pilates

Zumba

Spin

Boxing
Opening Hours
Mon: Open 24 Hours
Tue: Open 24 Hours
Wed: Open 24 Hours
Thu: Open 24 Hours
Fri: Open 24 Hours
Sat: Open 24 Hours
Sun: Open 24 Hours
Membership Plans Available at Goodlife Health Clubs Ipswich
Goodlife Health Clubs Ipswich offers three membership plans: Blue (starting from $17.99) with access to one club only; Platinum (starting from $20.99) with access to 90+ clubs nationwide, free quarterly coaching, a weekend guest pass for a friend, and 4 weeks membership freeze per year; and Platinum Plus (starting from $32.99) with all the benefits of Platinum plus access to reform Pilates and Area Fitness Classes.
| Plan | Description | Price |
| --- | --- | --- |
| Blue | | $17.99 - |
| Platinum | -Access 90+ Clubs Nationwide. | $20.99 - |
| Platinum Plus | - Access 90+ Clubs Nationwide. | $32.99 - |
About Goodlife Health Clubs Ipswich
Arena Fitness is a coach-led HIIT, functional and boxing training based around concepts taken from the world of mixed martial arts (MMA).
Goodlife is more than just a gym, it's a full service health club that's good for fitness and good for life. Goodlife has everything you need to keep you motivated to move and help you turn your fitness goals into reality. With over 60 different group fitness classes each week including the Les Mills favourites you know and love like Body Attack, Body Pump and RPM, huge range of cardio and strength equipment, 24.7 access, passionate personal trainers, functional training zones, industry leading challenges and so much more, Goodlife Health Clubs is your one stop health and fitness shop. For a full list of facilities and staffed hours, please visit the website.
See what makes Goodlife Health Clubs Ipswich the Best Gym in Town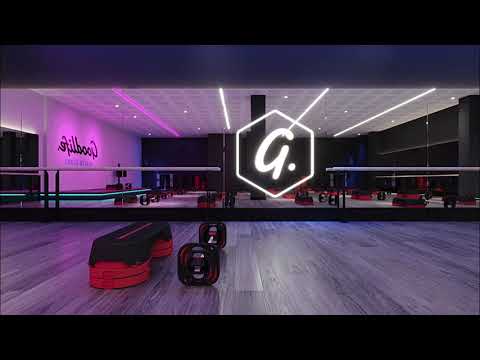 Experience the energy and community at Goodlife Health Clubs Ipswich.
See our certified trainers in action and get a feel for the energy and community at our gym. Watch now and come experience the difference at Ipswich.
Get a feel for the lively and supportive atmosphere that sets Goodlife Health Clubs Ipswich apart from other gyms in Ipswich
See firsthand the dedication and passion of our certified trainers as they guide and inspire members to reach their fitness goals.
Map
Enquire and view gym prices at Goodlife Health Clubs Ipswich. No obligation to join.
Customer Reviews
Goodlife Health Clubs Ipswich is a great gym that offers a wide range of facilities and features to its members. Customers have praised the spacious women's area, new and clean machines and equipment, the relaxation area with its steam room, sauna and cool room, and the friendly and helpful staff. The gym also has a great range of equipment, including double of everything, and convenient parking. Customers have also praised the Exercise Physiology team for their knowledge and skill.
The staff at Goodlife Health Clubs Ipswich are friendly and welcoming, and always willing to help. Customers have also praised the personal trainers, who are very approachable and knowledgeable. The gym also offers a variety of group workout classes, which customers are excited to try.
The gym also offers a great value for money, with competitive rates and no lock-in contracts. Customers have also praised the gym for its cleanliness and hygiene, with regular PA announcements advising people to practice good hygiene. The gym also has a ladies only steam room and cold room, and a ladies only training area. Overall, customers have had a great experience at Goodlife Health Clubs Ipswich and would highly recommend it to others.
Lovely staff and good atmosphere. Was looking for a gym that was open outside of normal hours that didn't cost an arm and a leg. The facility offers a ladies room, group glasses for no additional cost, relaxation zone and much more. Multiple different plans depending on what you want out of the gym
Cody Dewhirst
Front counter staff always smiling & welcoming when you walk thorough the door... Staff on the floor take the time to answer questions & I might add I've never seen a personal trainer NOT wipe down equipment & I have been attending the gym for quite some time... Equipment wise you'll never want for anything, got all bases covered & then some, no shortage of programs as well.. The ablution & locker areas are clean & spacious, no shortage of lockers either... The relaxation area is my fav, steam & sauna, then cool off in the "fridge" cool room...
Ronald George
Must try gym. Has a spacious women's area, new and clean machines and equipment. Upstairs has the lockerooms, cardio space, arena and classes while downstairs has weights and machines. The relaxation area is Zen and peaceful containing a steam room, sauna and cool room. Recommend bringing flip-flops for the showers though.
Mythical Zodiac
Everything was going fine until they charged me a late fee because they entered in my direct debit details incorrectly. They had the nerve to tell me "I'll speak to my manager about removing the late fee as a good will gesture". A goodwill gesture, seriously? It was your employees fault. It would've never happened if you actually paid attention. Not happy
Bethany Nicholas
Well equipped gym although machines were getting bit older and they have just placed some new equipment on the lower floor. Adequate supply of water fountains all around & abundant cardio machines are available. Staff looks friendly and they have classes which are usually quiet full. Have a kids area too so you can enjoy your workout while your kids play in their own area. Wish they had a boxing bag & gymnastics rings.
R D