https://gymnearme.net.au/backend/profiles/get_profiles?gym_id=3775&include_types=1&include_classes=1&include_features=1&include_social=1&include_memberships=1&include_offers=1&include_hours=1&include_reviews=1&include_google_place=1&include_average_review=1&return_url=1
Category
Gym

Fitness Center

Health Centre
Classes
HIIT

Yoga

Pilates

Zumba

Spin

Boxing

Functional Studio

Strength Training
Opening Hours
Mon: Open 24 Hours
Tue: Open 24 Hours
Wed: Open 24 Hours
Thu: Open 24 Hours
Fri: Open 24 Hours
Sat: Open 24 Hours
Sun: Open 24 Hours
Membership Plans Available at Goodlife Health Clubs Kingsway
Goodlife Health Clubs Kingsway offers three membership options: Blue (access one club only, starting from $17.99), Platinum (access 90+ clubs nationwide, free quarterly coaching and diet advice, weekend guest pass for a friend, and 4 weeks membership freeze per year, starting from $20.99), and Platinum Plus (access 90+ clubs nationwide, free quarterly coaching, weekend guest pass for a friend, 4 weeks membership freeze per year, and access to reform Pilates and Area Fitness Classes, starting from $32.99).
| Plan | Description | Price |
| --- | --- | --- |
| Blue | | $17.99 - |
| Platinum | -Access 90+ Clubs Nationwide. | $20.99 - |
| Platinum Plus | - Access 90+ Clubs Nationwide. | $32.99 - |
About Goodlife Health Clubs Kingsway
Arena Fitness is a coach-led HIIT, functional and boxing training based around concepts taken from the world of mixed martial arts (MMA).
Goodlife is more than just a gym, it's a full service health club that's good for fitness and good for life. Goodlife has everything you need to keep you motivated to move and help you turn your fitness goals into reality. With over 60 different group fitness classes each week including the Les Mills favourites you know and love like Body Attack, Body Pump and RPM, huge range of cardio and strength equipment, 24.7 access, passionate personal trainers, functional training zones, industry leading challenges and so much more, Goodlife Health Clubs is your one stop health and fitness shop. For a full list of facilities and staffed hours, please visit the website.
See what makes Goodlife Health Clubs Kingsway the Best Gym in Town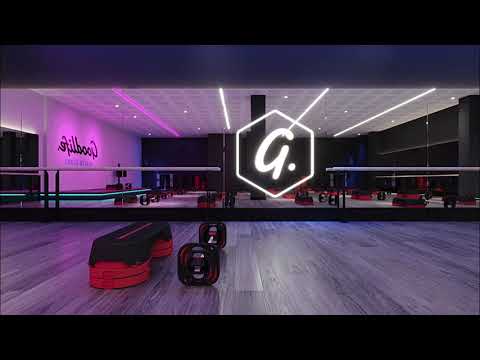 Experience the energy and community at Goodlife Health Clubs Kingsway.
See our certified trainers in action and get a feel for the energy and community at our gym. Watch now and come experience the difference at Kingsway.
Get a feel for the lively and supportive atmosphere that sets Goodlife Health Clubs Kingsway apart from other gyms in Kingsway
See firsthand the dedication and passion of our certified trainers as they guide and inspire members to reach their fitness goals.
Map
Enquire and view gym prices at Goodlife Health Clubs Kingsway. No obligation to join.
Customer Reviews
Goodlife Health Clubs Kingsway is a great gym that offers a wide range of facilities and features to its members. Customers love the Group Arena Fitness classes, which provide a great atmosphere and energy from the trainers and other gym members. The staff are friendly and knowledgeable, and the equipment is up to date and well maintained. The gym also offers a variety of classes, personal training options, and exercise and training protocols.
Customers also appreciate the cleanliness of the gym, the spaciousness of the gym floor, and the availability of hand sanitiser and wipes. The staff are accommodating and helpful, and the gym offers great value for money. Customers also appreciate the friendly and welcoming atmosphere, and the great instructors and trainers.
Finally, customers have praised the manager, Raymond, for his excellent customer service and for resolving any issues quickly and efficiently. Overall, customers have had a great experience at Goodlife Health Clubs Kingsway and would highly recommend it to others.
The gym is pretty average I'd say. The weights area gets pretty messy and all equipment is quite old. The upper floor is a bit more modern but is still limited in the amount of machines. The prices for membership are ridiculous compared to surrounding gyms which charge much less and don't lock you into long term contracts. I think the price they charge is not representative of the quality of the facilities and that's the reason it receives such a low rating for me. Even after leaving they continue to contact me offering me deals to return to the gym even after I have told them to cease any further contact with me. They also changed the amount I was being charged midway through the contract which I thought was unfair, with no staff member able to offer me a reason for the price increase. They also charge $20 for training every quarter which is not removable from the contract and so overall the membership can be quite costly for the lack of overall quality.
Brittney Hallson
This is the worst gym I've ever experienced in my entire life. I wouldn't recommend it. I'd join a different gym. All good life care about is getting money. They don't show customer care at all- it's all just fake. I was never shown how to use the machines, that was an extra cost. I ended up in hospital, and couldn't attend work, and the gym, and they kept ringing looking for payments, I paid 100 dollars for that time despite giving them a medical certificate for the dates included. Then they text again to say my account was overdue. I called to say if paired and somehow there was another 15 dollars charge. They make it difficult for people to cancel contracts and I feel scammed. I certainly wouldn't recommend this gym, it's got poor customer service and clearly only cares about money
Sophie Condon
I love this gym! but i wanted to mention that the group fitness instructors, Mel and her husband, are absolutely amazing instructors. even on your laziest days you will never fail to work out with all your efforts in their class. Mel especially is such a fun, energetic and motivating instructor and you can tell she really loves what she's doing! and when she's instructing with her partner they make such a great team. i also would like to mention sunday morning body combat instructor - he is also fantastic at what he is doing and i always get my best workouts in his class! thanks good life for having these amazing people to teach the classes
Salma Sadek