https://gymnearme.net.au/backend/profiles/get_profiles?gym_id=3821&include_types=1&include_classes=1&include_features=1&include_social=1&include_memberships=1&include_offers=1&include_hours=1&include_reviews=1&include_google_place=1&include_average_review=1&return_url=1
Category
Gym

Fitness Center

Health Centre
Opening Hours
Mon: 08:00 - 00:00
Tue: 08:00 - 00:00
Wed: 08:00 - 00:00
Thu: 08:00 - 00:00
Fri: 08:00 - 12:00
Sat: Open 24 Hours
Sun: Open 24 Hours
Membership Plans Available at ifeelgood 24/7 Gym Oxenford
At Ifeelgood 24/7 Oxenford, you can join for $14.95 per week with no long-term lock-in contracts, or you can pay for an annual membership upfront for $595.
| Plan | Description | Price |
| --- | --- | --- |
| NO LONG-TERM LOCK-IN CONTRACTS | | $14.95 - weekly |
| PREPAID ANNUAL | Annual membership paid upfront | $595 - weekly |
About ifeelgood 24/7 Gym Oxenford
Your ifeelgood 24/7 gyms offer great locations, low fees and high enjoyment 24/7 in a friendly uplifting space & No Lock In Contracts. Ready to feel good?
Join us at our ifeelgood247 Oxenford 24 hour gym and start feeling good today. Getting fit has never been easier with our state of the art workout equipment, friendly personal trainers, speedy workouts and fun, supportive environment!
See what makes ifeelgood 24/7 Gym Oxenford the Best Gym in Town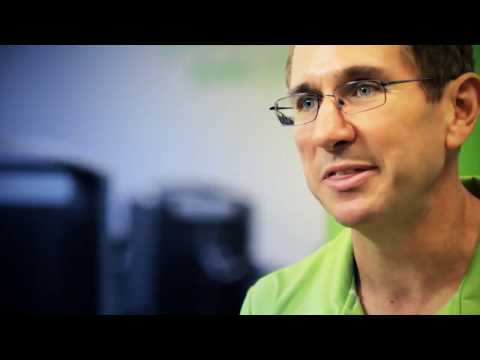 Experience the energy and community at Ifeelgood 24/7 Gym Oxenford.
See our certified trainers in action and get a feel for the energy and community at our gym. Watch now and come experience the difference at Oxenford.
Get a feel for the lively and supportive atmosphere that sets Ifeelgood 24/7 Gym Oxenford apart from other gyms in Oxenford
See firsthand the dedication and passion of our certified trainers as they guide and inspire members to reach their fitness goals.
Map
Enquire and view gym prices at ifeelgood 24/7 Gym Oxenford. No obligation to join.
Customer Reviews
Ifeelgood 24/7 Oxenford is a fantastic gym that offers 24/7 access, a wide range of equipment, and friendly staff. Customers love the convenience of the 24/7 access, as well as the cleanliness and tidiness of the gym. The staff are always friendly and welcoming, and they are willing to help with any questions or concerns. The gym also offers a variety of classes and personal training options, as well as a rig and free weights. Customers have praised the gym for its friendly atmosphere, helpful staff, and great value for money. They also appreciate the cleanliness of the gym and the fact that there are no lines to use machines. Overall, customers have had a great experience at Ifeelgood 24/7 Oxenford and highly recommend it to others.
I feelgood gym has not only motivated me but has also kicked of my body building career again. This gym is a well designed place without the afternoon peak out of people. Definitely better then any world gym why go to a big gym where you've got everything you need at ifeelgood thanks guys!!
Mathew Hollins
I was a member of the club while I was living in SE Queensland in 2021 and early 2022 and the place is great. The 24/7 access is excellent for coming in outside of regular hours, but even during busier times I was always able to do a workout as there is quite a range of equipment. They've recently added a rig and more free weights which really suited me too. The club is always clean and tidy and has good shower/change facilities. A great bunch of people - highly recommended.
Alex Mitchell
I actually look forward to going to the gym! It is such a friendly and safe environment especially for young female adults like myself. The equipment is always pristine and I never have to wait to use a machine. The gym itself smells fresh and amazing 24/7 and there is always up to date music playing if you happen to forget your headphones!
Bridie Hunt
It's been a long time since I have been to a gym and I feel good is a perfect fit for me. Chloe was extremely helpful and patient taking us through each machine and assisting us with the begginer training program. She is amazing. The gym is very clean, no lines to use machines, everyone is friendly and I immediately felt comfortable and at home. I love that it is 24 hours, staff are great and willing to lend a hand with any questions. It was a fun experience and I am definitely looking forward to a long and happy membership. I highly recommend this gym.
Sharon Stander