https://gymnearme.net.au/backend/profiles/get_profiles?gym_id=3828&include_types=1&include_classes=1&include_features=1&include_social=1&include_memberships=1&include_offers=1&include_hours=1&include_reviews=1&include_google_place=1&include_average_review=1&return_url=1
Category
Gym

Fitness Center

Health Centre
Opening Hours
Mon: 08:30 - 00:00
Tue: 08:30 - 00:00
Wed: 08:30 - 00:00
Thu: 08:30 - 00:00
Fri: 08:30 - 12:00
Sat: 08:30 - 12:00
Sun: Closed
Membership Plans Available at Jetts Albany Creek
Jetts Albany Creek offers 24/7 gym access with no lock-in contract, access to 280+ gyms globally, access to the Jetts Member App, access to Personal Training, access to Jetts Fitness Challenges, and free parking and WIFI, all for just $14.95 per month.
| Plan | Description | Price |
| --- | --- | --- |
| 24/7 GYM ACCESS | | $14.95 - |
About Jetts Albany Creek
Workout on your terms with no lock-in contracts, low fees, and open 24/7. 100% Australian, with 200+ gyms nationwide.
See what makes Jetts Albany Creek the Best Gym in Town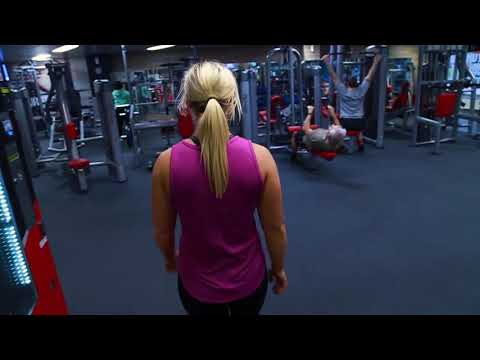 Experience the energy and community at Jetts Albany Creek.
See our certified trainers in action and get a feel for the energy and community at our gym. Watch now and come experience the difference at Albany Creek.
Get a feel for the lively and supportive atmosphere that sets Jetts Albany Creek apart from other gyms in Albany Creek
See firsthand the dedication and passion of our certified trainers as they guide and inspire members to reach their fitness goals.
Map
Enquire and view gym prices at Jetts Albany Creek. No obligation to join.
Customer Reviews
Jetts Albany Creek is a fantastic gym that is highly recommended by its customers. The staff are friendly and engaging, and always willing to help. The members are friendly and chatty, making the time go quickly. The gym has a great family atmosphere and excellent facilities and support. Group classes are free and the atmosphere is positive and encouraging. The gym is well maintained and clean, with plenty of equipment and 24 hour access. The manager, Jason, is very caring and committed to patrons, and the staff are kind and supportive. The gym is also conveniently located in the center of Albany Creek.
Customers have praised the gym for its friendly staff, great atmosphere, cleanliness, and excellent equipment. They have also commented on the manager's commitment to patrons and the sense of community among members. Customers have also noted the convenience of the location and the free group classes.
Overall, customers have had nothing but positive experiences at Jetts Albany Creek. The staff are friendly and helpful, the atmosphere is positive and encouraging, and the facilities are excellent. It is a great place to work out and make friends.
Jetts Albany Creek is hands down the best gym for me. Katie and all the trainers are friendly and always willing to help. Reece is an excellent personal trainer. His workouts are fun and diverse and he still pushes you so you can achieve your fitness goal. The members are friendly and chatting whilst working out makes the time go quickly. I highly recommend Jetts Albany Creek!
Maninder Grant
I have never met a friendlier gym. Even when I'm not feeling like working out I show up and the community encourages me to be my best during every session. Plus the group classes are great and free ! I have gained life ling friends at this gym. People I would consider family. It's like mental and physical therapy all in one
Shannon Henderson
Whenever someone didnt bring a towel, my services would come in handy. I become known as the towel tongue bandit. Whenever a buff, sweaty, juiced, large, and freakishly attractive man would leave a puddle of sweat, I would lick it up. My addiction grew so eventually I started bottling the elixir. I sold it on ebay for 90 dollars a pop. Now, the thing i couldnt just bring a bottle to the gym. I had to train my tongue to act like a towel, then wring it out when I got home. Due to this, my tongue grew, just like a muscle it got bigger and bigger and now, i cant fit in my mouth. However, the bigger the tongue, the bigger the towel, the bigger profits. if thou seeks sweat juice concern my skills of spongy tongue thanks for yummy sweat
Resort.