https://gymnearme.net.au/backend/profiles/get_profiles?gym_id=3836&include_types=1&include_classes=1&include_features=1&include_social=1&include_memberships=1&include_offers=1&include_hours=1&include_reviews=1&include_google_place=1&include_average_review=1&return_url=1
Category
Gym

Fitness Center

Health Centre
Opening Hours
Mon: Open 24 Hours
Tue: Open 24 Hours
Wed: Open 24 Hours
Thu: Open 24 Hours
Fri: Open 24 Hours
Sat: Open 24 Hours
Sun: Open 24 Hours
Membership Plans Available at Jetts Fitness Baldivis
24/7 Gym Access: For $14.95 you can access 280+ gyms globally, use the Jetts Member App, and take part in fitness challenges. For $34.90 you can also get unlimited HIIT team training.
| Plan | Description | Price |
| --- | --- | --- |
| 24/7 GYM ACCESS | | $14.95 - |
| UNLIMITED HIIT TEAM TRAINING + 24/7 GYM ACCESS | J Series HIIT Team Training | $34.90 - |
About Jetts Fitness Baldivis
Jetts Baldivis is a 247 gym in the heart of Baldivis
24/7 Gym with Small Group Training and Personal Trainers
See what makes Jetts Fitness Baldivis the Best Gym in Town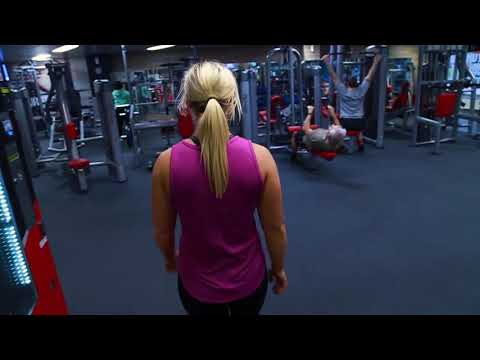 Experience the energy and community at Jetts Fitness Baldivis.
See our certified trainers in action and get a feel for the energy and community at our gym. Watch now and come experience the difference at Baldivis.
Get a feel for the lively and supportive atmosphere that sets Jetts Fitness Baldivis apart from other gyms in Baldivis
See firsthand the dedication and passion of our certified trainers as they guide and inspire members to reach their fitness goals.
Map
Enquire and view gym prices at Jetts Fitness Baldivis. No obligation to join.
Customer Reviews
Jetts Baldivis is a great gym that offers a wide range of facilities and features to its members. Customers appreciate the safe environment, ample parking, and cleanliness of the gym. The equipment is modern and well-maintained, and the staff are friendly and helpful. Members also enjoy the upbeat atmosphere and the fact that the gym is never too busy.
The gym also offers personal training options and a variety of classes, as well as exercise and training protocols. Customers appreciate the new location and the wheelchair access via a lift. Trainers and staff are always willing to help and offer advice, and the members are friendly and courteous.
Overall, customers are very satisfied with Jetts Baldivis and appreciate the great value for money that it offers. The gym is well-equipped, clean, and safe, and the staff are friendly and knowledgeable. With its modern equipment, ample parking, and wheelchair access, Jetts Baldivis is the perfect place to get fit and stay healthy.
Lovely staff who are always willing to share advice and lend a helping hand. Gym is well kitted out, always clean and always upbeat with a good vibe. There are lots of parking bays outside as well, so parking is never an issue at all. I've been a Jetts Member for over 10 years and it's the best value gym membership out there in my opinion.
Trevor Carlsson