https://gymnearme.net.au/backend/profiles/get_profiles?gym_id=3837&include_types=1&include_classes=1&include_features=1&include_social=1&include_memberships=1&include_offers=1&include_hours=1&include_reviews=1&include_google_place=1&include_average_review=1&return_url=1
Category
Gym

Fitness Center

Health Centre
Classes
Group Classes

Circuit

HIIT

Yoga

Pilates

Zumba

Dance

Spin

Boxing
Opening Hours
Mon: Open 24 Hours
Tue: Open 24 Hours
Wed: Open 24 Hours
Thu: Open 24 Hours
Fri: Open 24 Hours
Sat: Open 24 Hours
Sun: Open 24 Hours
Membership Plans Available at Jetts
Jetts Ballina offers 24/7 gym access with no lock-in contract, access to 280+ gyms globally, access to the Jetts Member App, access to Personal Training, access to Jetts Fitness Challenges, and free parking and WIFI, all for just $14.95 per month.
| Plan | Description | Price |
| --- | --- | --- |
| 24/7 GYM ACCESS | | $14.95 - |
About Jetts
Workout on your terms with no lock-in contracts, low fees, and open 24/7. 100% Australian, with 200+ gyms nationwide.
Our gym caters for all fitness endeavors. We have large cardio selection, large pin and plate loaded section. Large "free" functional space. CrossFit rigs, muscle up bar, sled track, tyre, ski erg, row erg and assault bike.
Also great Olympic lifting setup with 2 platforms, GHD and 8 squatting racks.
You never have to wait for gear at our Club.
We run group training programs, 6-8 week challenges and sport team training.
We offer PT, Exercise Physiology and Osteopathy. Cater for NDIS, Medicare, DVA and private health.
24/7 gym access for members and holiday pass holders.
Come in for a no obligation tour. Bookings essential.
See what makes Jetts the Best Gym in Town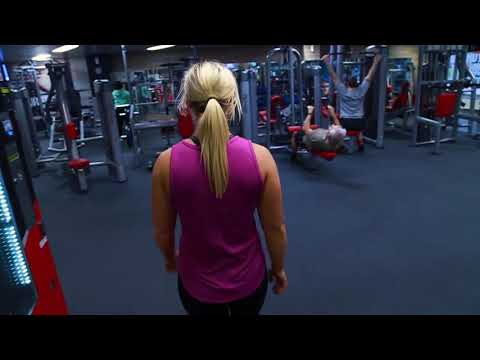 Experience the energy and community at Jetts.
See our certified trainers in action and get a feel for the energy and community at our gym. Watch now and come experience the difference at Ballina.
Get a feel for the lively and supportive atmosphere that sets Jetts apart from other gyms in Ballina
See firsthand the dedication and passion of our certified trainers as they guide and inspire members to reach their fitness goals.
Map
Enquire and view gym prices at Jetts. No obligation to join.
Customer Reviews
Jetts Ballina is a fantastic gym that offers a wide range of facilities and features to its customers. The gym is spacious and well-equipped with new and safe equipment, including weightlifting barbells, free weights, machines, rig and cardio. The staff are friendly and welcoming, always greeting customers by name and more than happy to help and cheer them on. Customers have praised the staff for their professionalism and for going above and beyond to help out the local community.
The gym is open 24/7 and has a functional fitness area with a sled track. It is also clean and well-maintained, with plenty of equipment and a big window on the front of the gym. Customers have also commented on the great atmosphere inside the gym, with a friendly vibe amongst members and a passion from the team.
Overall, customers have been extremely impressed with Jetts Ballina and have praised the gym for its excellent facilities, friendly staff, and great atmosphere. It is clear that customers feel welcomed and supported at Jetts Ballina, and that the gym is a great place to work out and achieve fitness goals.
Someone that travels heaps for work, I've been to quite a few Jetts and Ballina would have to be the best I've come across. From the free weights to the cable/cardio equipment, everything is super clean, well kept and not to mention a decent size free area for stretching etc. Best part by far is the staff, other places you're a number but here you are like family, greeted with a name, a smile, more then happy for a chat and all round legends who thrive off what they do!
Hayden Watt
So I trained here for a few weeks when I was working in the area and for the most part I really enjoyed it. Is there handful of backwards-cap-wearing guys here who ego-lift and eat too much chicken? The kind that congregate around the bench press in packs of five or more to watch one guy do his set, much like a group of women who all go to the bathroom because one of them needed to pee? (What's with that??) The kind of guys that flex and do what I think are fortnite dances in the mirror because they've wildly misinterpreted what people mean by 'self-love'? Sure those guys train here, but so do plenty of average, everyday, run-of-the-treadmill people like you. People who want to run a little faster, jump a little higher, get a bit stronger. Normal people. The vanilla ice-cream of people. Just like you. I was only here for a few short weeks and I still managed to make a few friends. Me of all people! You wouldn't read about it. Do I know their names? Of course not, but we nodded at each other. The trainers here are super friendly and welcoming. I interacted with Phoebe, Helen and Morgan and all of them were more than happy to have a chinwag. I like them all and if I had more time here I'd love to spend a few sessions with coach Morgs. He was a knowledgeable coach and friendly guy, but most importantly I felt he was the coach that could transform me into the elite athlete that I am decidedly not. The gym has plenty of equipment if you like cardio and dumbbells. The bench and squat racks are often contested. It's a good gym with good equipment, good trainers and nice members - big thumbs up from me.
Floraboy