https://gymnearme.net.au/backend/profiles/get_profiles?gym_id=3850&include_types=1&include_classes=1&include_features=1&include_social=1&include_memberships=1&include_offers=1&include_hours=1&include_reviews=1&include_google_place=1&include_average_review=1&return_url=1
Category
Gym

Fitness Center

Health Centre
Opening Hours
Mon: 09:00 - 19:00
Tue: 09:00 - 19:00
Wed: 09:00 - 19:00
Thu: 09:00 - 18:30
Fri: 10:00 - 12:00
Sat: Closed
Sun: Closed
Membership Plans Available at Jetts Brisbane CBD
Jetts Brisbane CBD offers 24/7 gym access with no lock-in contract, access to 280+ gyms globally, access to the Jetts Member App, access to Personal Training, access to Jetts Fitness Challenges, and free parking and WIFI, all for just $14.95 per month.
| Plan | Description | Price |
| --- | --- | --- |
| 24/7 GYM ACCESS | | $14.95 - |
About Jetts Brisbane CBD
Workout on your terms with no lock-in contracts, low fees, and open 24/7. 100% Australian, with 200+ gyms nationwide.
See what makes Jetts Brisbane CBD the Best Gym in Town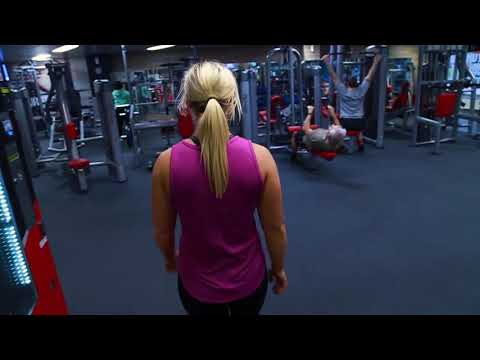 Experience the energy and community at Jetts Brisbane CBD.
See our certified trainers in action and get a feel for the energy and community at our gym. Watch now and come experience the difference at Brisbane.
Get a feel for the lively and supportive atmosphere that sets Jetts Brisbane CBD apart from other gyms in Brisbane
See firsthand the dedication and passion of our certified trainers as they guide and inspire members to reach their fitness goals.
Map
Enquire and view gym prices at Jetts Brisbane CBD. No obligation to join.
Customer Reviews
Jetts Brisbane CBD is a great gym located in the heart of the vibrant Brisbane City. Customers love the friendly staff, modern equipment, and convenient 24/7 access. The gym is well-equipped with plenty of machines and free weights, and the J Series classes are a great complement to any type of training. The staff are always friendly and helpful, and the atmosphere is convivial. The gym is also well-priced and there is no lock-in contract. Customers also appreciate the cleanliness of the gym and the fact that it is not overcrowded. The bathrooms and showers are also kept clean and hygienic. Customers have also commented on the great music selection and the good ventilation. Overall, customers are very satisfied with the gym and would highly recommend it to anyone looking for a great gym in the Brisbane CBD.
Nice sized jetts. Plenty of room. Lots of equipment and free weights. Although equipment is little older than other locations I have been too, it was all in good condition and had pretty much all that is needed to cover full body and get those gains. As for cleanness, the toilets were pretty darn bad. Toilet seats not secured and quite dirty and smelly. With a good spring clean, the place would be much better.
Gusto
Reasonably ok sized gym and friendly staff is about all that it's got going for it. Carpet in areas doesn't look like it's been cleaned in 5 years, damaged and straight up missing equipment is starting to get to a point of it hindering workouts. For such a busy gym it seems to be running on fumes. E.g they have 4 dumbbell weight trees but only one set of 9kgs dumbbells.
Matthew Dayne
For a Gym based in the CBD I am surprised by the quality of the equipment. The equipment is old and needs an upgrade. The gym itself looks worn and old as well. It is also not the cleanest gym. The wipe dispenses are always empty and there are towels and waters bottles all over the place. Not the best gym for customer service either. I have had issues with my pass not working unless I swipe three times. No real help has been given, I just get told that there is no issue on their end. I would suggest finding another gym in the CBD. There are lots to choose from where the equipment is up to date and customer service is of a higher quality.
Kelvin Faichney
Central location in the heart of the vivid Brisbane City! Regarding 2019, staff is super friendly and have a good environment with all the members. This facility has the tools to all types of training from cardio, to resistance and great offer for strength training. Jseries group classes are massive complement to any type of training and PTs offer is great as well! Highly recommended.
Lucas Barbosa