https://gymnearme.net.au/backend/profiles/get_profiles?gym_id=3854&include_types=1&include_classes=1&include_features=1&include_social=1&include_memberships=1&include_offers=1&include_hours=1&include_reviews=1&include_google_place=1&include_average_review=1&return_url=1
Category
Gym

Fitness Center

Health Centre
Classes
Strength Training

Functional Studio

Circuit

Personal Trainers
Opening Hours
Mon: Open 24 Hours
Tue: Open 24 Hours
Wed: Open 24 Hours
Thu: Open 24 Hours
Fri: Open 24 Hours
Sat: Open 24 Hours
Sun: Open 24 Hours
Membership Plans Available at Jetts Bundoora
For just $14.95 a month, you can get access to 280+ gyms globally, with no lock-in contract, free parking and wifi, access to the Jetts Member App, Personal Training and Fitness Challenges.
| Plan | Description | Price |
| --- | --- | --- |
| 24/7 GYM ACCESS | | $14.95 - |
About Jetts Bundoora
Workout on your terms with no lock-in contracts, low fees, and open 24/7. 100% Australian, with 200+ gyms nationwide.
See what makes Jetts Bundoora the Best Gym in Town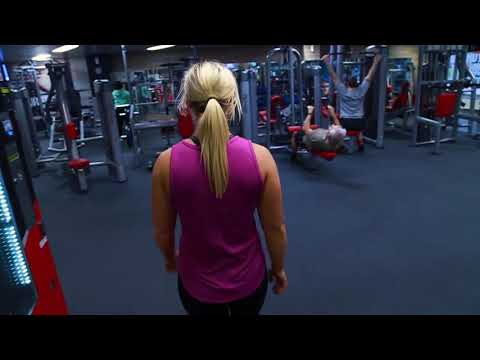 Experience the energy and community at Jetts Bundoora.
See our certified trainers in action and get a feel for the energy and community at our gym. Watch now and come experience the difference at Bundoora.
Get a feel for the lively and supportive atmosphere that sets Jetts Bundoora apart from other gyms in Bundoora
See firsthand the dedication and passion of our certified trainers as they guide and inspire members to reach their fitness goals.
Map
Enquire and view gym prices at Jetts Bundoora. No obligation to join.
Customer Reviews
Jetts Bundoora is a modern and clean gym that offers a wide range of facilities and equipment to suit all fitness levels. Customers appreciate the friendly and knowledgeable staff, who are always willing to help and provide advice. The gym is well maintained and has all the latest machines and equipment, including special barbells and handles. The staff are also very supportive of personal goals and run classes and challenges to keep the training experience fresh and relevant.
The gym is open 24 hours a day and has a secure access system for after hours use. Customers also appreciate the clean and vibrant environment, as well as the friendly and welcoming staff. The manager, Jesse, is also praised for his commitment to helping members restart their membership and for putting them on regular appointments to help them stay motivated.
The gym also offers personal training options and exercise or training protocols. Customers have also commented on the great community feel of the gym and the helpful and professional coaches. Overall, customers are very impressed with Jetts Bundoora and highly recommend it for anyone looking for a great gym experience.
For a gym, people look for the available facilities, variety of machines and how clean and maintained it is. Jetts Bundoora has it all but on top of that, it has a dedicated team! They make you feel committed to taking care of yourself and help you to keep going. I have been in this clean and modern gym for more than a year. I had to pause my membership for a few months and after that, I didn't return. But Jesse helped me to restart while he could just sit and enjoy the monthly subscription payments! He puts me on regular appointments to make me feel responsible for my body and health, as I believe he cares for every single member too. I am thankful for having him and his team in Jetts Bundoora.
Iman Barabadi
How many ppl were told that the access pass was non-refundable even though their terms didn't state it? Their manager Jesse didn't respond to whether the access pass is a separate product, even it becomes a useless piece of plastic after canceling the membership. I'm a journalist collecting relevant information. Please share your experience.
Tong Sun
I've been a member for over 4 years and am a regular user. The facilities are clean and well maintained and have all the equipment I've needed as I've transitioned from general fitness exercise to weight training. The staff are friendly and knowledgeable and always eager to help, either on a simple query, or for detailed programming and nutrition advice. They also run classes and "challenges" from time to time to keep the training experience fresh and relevant. I can't really fault it in any way.
Jim Liaskos
Hands down the best gym I have ever visited! The environment is positive, friendly, safe and supportive; always clean and organised. The staff are incredibly professional, well-educated and approachable. They are always welcoming you with a smile when you enter the space and offering their assistance to give you the best exercise experience possible. I highly recommend this gym, no matter what goal you have you will be supported in achieving it!
Abbey Fletcher