https://gymnearme.net.au/backend/profiles/get_profiles?gym_id=3857&include_types=1&include_classes=1&include_features=1&include_social=1&include_memberships=1&include_offers=1&include_hours=1&include_reviews=1&include_google_place=1&include_average_review=1&return_url=1
Category
Gym

Fitness Center

Health Centre
Classes
Circuit

Personal Trainers

HIIT

Yoga

Pilates

Zumba

Dance

Spin

Boxing
Opening Hours
Mon: Open 24 Hours
Tue: Open 24 Hours
Wed: Open 24 Hours
Thu: Open 24 Hours
Fri: Open 24 Hours
Sat: Open 24 Hours
Sun: Open 24 Hours
Membership Plans Available at Jetts Caloundra
24/7 Gym Access: For $14.95 you can access Jetts Caloundra gym anytime, with no lock-in contract, plus access to 280+ gyms globally, the Jetts Member App, Personal Training, Fitness Challenges, and free parking and WIFI. For $34.90 you can also get unlimited J Series HIIT Team Training.
| Plan | Description | Price |
| --- | --- | --- |
| 24/7 GYM ACCESS | | $14.95 - |
| UNLIMITED HIIT TEAM TRAINING + 24/7 GYM ACCESS | J Series HIIT Team Training | $34.90 - |
About Jetts Caloundra
Workout on your terms with no lock-in contracts, low fees, and open 24/7. 100% Australian, with 200+ gyms nationwide.
See what makes Jetts Caloundra the Best Gym in Town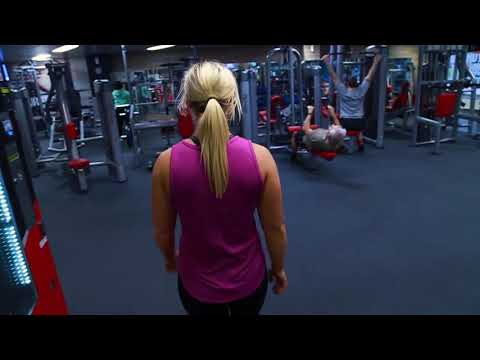 Experience the energy and community at Jetts Caloundra.
See our certified trainers in action and get a feel for the energy and community at our gym. Watch now and come experience the difference at Caloundra.
Get a feel for the lively and supportive atmosphere that sets Jetts Caloundra apart from other gyms in Caloundra
See firsthand the dedication and passion of our certified trainers as they guide and inspire members to reach their fitness goals.
Map
Enquire and view gym prices at Jetts Caloundra. No obligation to join.
Customer Reviews
Jetts Caloundra is a fantastic gym that offers a wide range of facilities and features to help customers reach their fitness goals. Customers love the friendly and welcoming atmosphere, with staff that are always willing to help and offer advice. The gym is well-equipped with modern and quality equipment, and the J Series HIIT classes are a great way to get fit and have fun. Customers also appreciate the monthly competitions and challenges that are organised, as well as the personal training options and exercise protocols that are available.
The gym is open 24/7 and has plenty of parking, making it easy to access at any time. Customers also love the supportive and encouraging environment, with members forming a close-knit gym family. The staff are highly professional and knowledgeable, and they are always there to provide support and guidance.
Overall, customers are extremely satisfied with Jetts Caloundra and highly recommend it to others. They love the friendly atmosphere, the modern equipment, the personal training options, and the supportive staff. With all these features, it's no wonder why Jetts Caloundra is one of the best gyms on the coast.
I've been a member of many gyms and Jetts Caloundra is definitely home for life. We have a gym family there which the staff should be so proud of. The way they support us and motivate us to achieve our goals is nothing less than incredible. As a mum with 5 kids, working full time and my partner running his own business, life is nothing less than chaotic. We've made some great friends along the way too. Jetts Caloundra is our go to place to let it all out whilst having an absolute blast! #gymfamily
Jade Bathersby
Jetts Caloundra is an awesome place for everyone's fitness journey. All the staff are amazing!! So friendly, helpful, and professional. They organize heaps of great challenge events and you will end up making new friends whilst learning and growing in your fitness and health. I love the people at my gym, it has the best culture to be immersed in. Thank you to all you do for the members. Laura
LAURA BAILEY
Jetts Caloundra (Currimundi) staff are an absolute treat to have when starting out at the gym or have been there for years. They're the most welcoming, non judgmental, friendly staff out. I've seen other gyms work, and nothing compares to this gym. I had started out at their Kawana gym right before this one had opened up, and they've only gotten bigger and better! I definitely recommend this gym to my friends and family all the time, love you guys!
Larsen
Jetts Caloundra and Kawana are hands down the best gyms on the coast. I have trailed many other popular gyms on the coast and this is home for me . The owner Matt is super friendly and remembers your name and the staff are so lovely. Great vibes, super affordable great equipment and their J series classes are killer good if you are wanting to loose weight and tone up. There's no pressure either which is a nice feeling when joining a gym
Ashleigh Beckett