https://gymnearme.net.au/backend/profiles/get_profiles?gym_id=3859&include_types=1&include_classes=1&include_features=1&include_social=1&include_memberships=1&include_offers=1&include_hours=1&include_reviews=1&include_google_place=1&include_average_review=1&return_url=1
Category
Gym

Fitness Center

Health Centre
Classes
HIIT

Circuit

Group Classes
Opening Hours
Mon: Open 24 Hours
Tue: Open 24 Hours
Wed: Open 24 Hours
Thu: Open 24 Hours
Fri: Open 24 Hours
Sat: Open 24 Hours
Sun: Open 24 Hours
Membership Plans Available at Jetts Camp Hill
24/7 Gym Access: For $14.95 you can access 280+ gyms globally, use the Jetts Member App, and participate in fitness challenges. For $34.90 you can also get unlimited HIIT team training.
| Plan | Description | Price |
| --- | --- | --- |
| 24/7 GYM ACCESS | | $14.95 - |
| UNLIMITED HIIT TEAM TRAINING + 24/7 GYM ACCESS | J Series HIIT Team Training | $34.90 - |
About Jetts Camp Hill
Workout on your terms with no lock-in contracts, low fees, and open 24/7. 100% Australian, with 200+ gyms nationwide.
See what makes Jetts Camp Hill the Best Gym in Town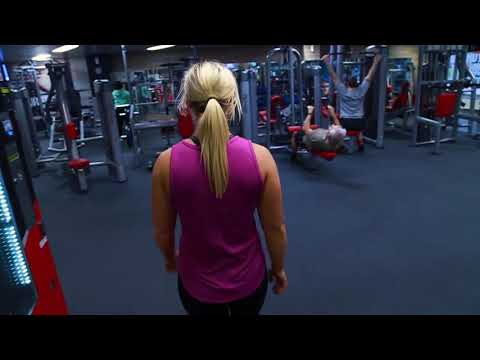 Experience the energy and community at Jetts Camp Hill.
See our certified trainers in action and get a feel for the energy and community at our gym. Watch now and come experience the difference at Camp Hill.
Get a feel for the lively and supportive atmosphere that sets Jetts Camp Hill apart from other gyms in Camp Hill
See firsthand the dedication and passion of our certified trainers as they guide and inspire members to reach their fitness goals.
Map
Enquire and view gym prices at Jetts Camp Hill. No obligation to join.
Customer Reviews
Jetts Camp Hill is a great local 24 hour gym that is well looked after and clean. Customers appreciate the wide range of equipment available, as well as the friendly and professional staff. The HIIT classes are particularly popular, as the PTs offer great professional advice to ensure customers get the most out of the exercises. Customers also appreciate the air conditioning, the good choice of music playing, and the friendly staff. The gym is small but packs all the necessary equipment for a decent workout. Customers also appreciate the fact that they can almost always get access to the equipment when they want. The managers are friendly, although not always so informative. All in all, customers have a great experience at Jetts Camp Hill and highly recommend it.
I've been going to the Jetts gym at Camp Hill for about 6 months now and have really enjoyed it! The PT's are professional and friendly, and offer great professional advice during the HIIT classes to ensure you don't hurt yourself and get the most out of the exercises. I regularly run on the treadmill and find that I can almost always get access to the equipment when I want, which is fantastic. It's clean and the team are very welcoming - I highly recommend this gym!
Hayley Robertson
Five stars. As someone who was confident going to a new gym or in general the Staff made it more then easy and welcoming. Staff are there to help and not judge you and are always more then willing to help and with a smile on their faces. The gym its self is on a bit of the smaller size but has everything you would want from a bigger gym. I haven't come across a person yet who isn't happy or willing to help and have a chat too. J series is also a nice addition for your work out programs with 30 minutes of high intensity what else could you ask for. Definitely recommend this gym.
Michael King