https://gymnearme.net.au/backend/profiles/get_profiles?gym_id=3860&include_types=1&include_classes=1&include_features=1&include_social=1&include_memberships=1&include_offers=1&include_hours=1&include_reviews=1&include_google_place=1&include_average_review=1&return_url=1
Category
Gym

Fitness Center

Health Centre
Classes
Group Classes

Circuit

HIIT

Yoga

Pilates

Zumba

Dance

Spin

Boxing
Opening Hours
Mon: Open 24 Hours
Tue: Open 24 Hours
Wed: Open 24 Hours
Thu: Open 24 Hours
Fri: Open 24 Hours
Sat: Open 24 Hours
Sun: Open 24 Hours
Membership Plans Available at Jetts Fitness Campsie
24/7 Gym Access is available for $16.95, and for $36.90 you can get unlimited HIIT Team Training plus 24/7 Gym Access with access to Jetts Member App, Personal Training, Fitness Challenges, and free Parking & WIFI.
| Plan | Description | Price |
| --- | --- | --- |
| 24/7 GYM ACCESS | | $16.95 - |
| UNLIMITED HIIT TEAM TRAINING + 24/7 GYM ACCESS | J Series HIIT Team Training | $36.90 - |
About Jetts Fitness Campsie
Workout on your terms with no lock-in contracts, low fees, and open 24/7. 100% Australian, with 200+ gyms nationwide.
Gym / Fitness Club - Clemton Park Shopping Village, Campsie
See what makes Jetts Fitness Campsie the Best Gym in Town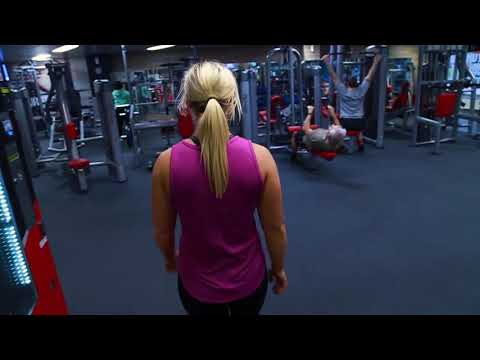 Experience the energy and community at Jetts Fitness Campsie.
See our certified trainers in action and get a feel for the energy and community at our gym. Watch now and come experience the difference at Campsie.
Get a feel for the lively and supportive atmosphere that sets Jetts Fitness Campsie apart from other gyms in Campsie
See firsthand the dedication and passion of our certified trainers as they guide and inspire members to reach their fitness goals.
Map
Enquire and view gym prices at Jetts Fitness Campsie. No obligation to join.
Customer Reviews
Jetts Campsie is a fantastic gym that offers a wide variety of modern equipment and a clean, welcoming atmosphere. Customers have praised the gym for its cleanliness, modern equipment, and friendly staff. The gym manager, James, is highly praised for his helpfulness and friendly attitude. He is always willing to help customers and make them feel welcome. Customers have also commented on the convenience of the location, with Coles right opposite for grocery pick up.
The gym is also praised for its great atmosphere and friendly members. Everyone is respectful of one another and the space around them. The staff are always friendly and accommodating, and the cleaner is a lovely chap who leaves the gym spotlessly clean.
Overall, customers have had nothing but positive experiences at Jetts Campsie. The gym is well-equipped, clean, and has a great atmosphere. The staff are friendly and helpful, and the manager, James, is always willing to help customers and make them feel welcome. Highly recommended!
This is THE perfect gym for all ages whether you're a beginner or not. All equipment is always clean, easy to use and the people here are so kind and friendly. The staff are extremely helpful and everybody respects each other. I, as a 14 year old definitely recommend this gym for teenagers getting into fitness. Looking forward to continuing my fitness journey.
Astro Gaming
Nearing 1 month since I joined Jett's (Campsie) and I can confidently say, the gym is exactly the place for anyone interested in achieving their fitness goals. Starting from overall cleanliness to the presence of a wide variety of gym equipment's, I would definitely recommend this place to anyone without a second thought. James and his colleagues are indeed managing the gym very well. Super friendly and very supportive. Please visit the gym when you get a chance (even if you are not interested in joining the gym immediately) because I think it is worth having a look around and believe me when I say, the time you take to explore the gym will always be worth it.
Joel Mathew
Such a great gym! It has every machine you need, all the equipment is new and the staff are so friendly. Would definitely recommend, it is well equipped. Even if you're a beginner the staff are so friendly and show you all the machines, they have demo videos as well. I've tried so many other gyms nothing compares. 100% recommend!!
Christina M
Amazing gym. All the equipment you could need and plenty of racks/barbells for compound lifts. Never too busy even during peak hours and the people are all generally very nice and friendly. Gym manager James is a pleasure to deal with and always provides a helping hand with any gym queries or needs. Would definitely recommend for anyone in the area especially at the cheap membership prices for the gym
Dimitry
The cleanest gym I've ever been to. Staff members are incredibly polite and helpful. The members are kind and non-judgemental for all gym-goers at any level. The equipment is top notch and is kept in great quality. Free WiFi, not too busy outside of peak hours, and it's in a great location near supermarkets and food hubs. I wouldn't go anywhere else. 10/10.
Iqwan