https://gymnearme.net.au/backend/profiles/get_profiles?gym_id=3868&include_types=1&include_classes=1&include_features=1&include_social=1&include_memberships=1&include_offers=1&include_hours=1&include_reviews=1&include_google_place=1&include_average_review=1&return_url=1
Category
Gym

Fitness Center

Health Centre
Opening Hours
Mon: Open 24 Hours
Tue: Open 24 Hours
Wed: Open 24 Hours
Thu: Open 24 Hours
Fri: Open 24 Hours
Sat: Open 24 Hours
Sun: Open 24 Hours
Membership Plans Available at Jetts Clarkson
Jetts Clarkson offers 24/7 gym access with no lock-in contract, access to 280+ gyms globally, access to the Jetts Member App, access to Personal Training, access to Jetts Fitness Challenges, and free parking and WIFI, all for just $14.95 per month.
| Plan | Description | Price |
| --- | --- | --- |
| 24/7 GYM ACCESS | | $14.95 - |
About Jetts Clarkson
Workout on your terms with no lock-in contracts, low fees, and open 24/7. 100% Australian, with 200+ gyms nationwide.
Whether you sign up to lose a little weight, gain muscle, or just move more, we are there for you :) Along with the best equipment we also make sure that our facility is disinfected, cleaned and sanitized regularly in order to meet your expectation
See what makes Jetts Clarkson the Best Gym in Town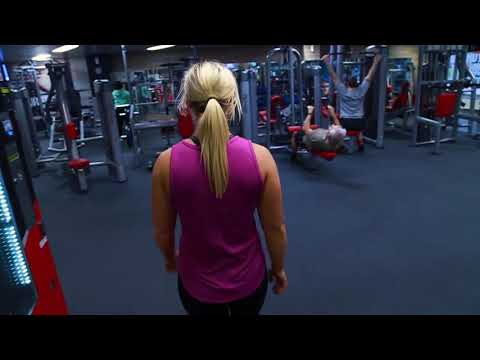 Experience the energy and community at Jetts Clarkson.
See our certified trainers in action and get a feel for the energy and community at our gym. Watch now and come experience the difference at Clarkson.
Get a feel for the lively and supportive atmosphere that sets Jetts Clarkson apart from other gyms in Clarkson
See firsthand the dedication and passion of our certified trainers as they guide and inspire members to reach their fitness goals.
Map
Enquire and view gym prices at Jetts Clarkson. No obligation to join.
Customer Reviews
Jetts Clarkson is a great gym that offers a wide range of facilities and features to its members. Customers appreciate the friendly and helpful staff, the clean and spacious gym, and the new equipment. They also enjoy the freedom to exercise their own way, the affordability of the gym, and the personal training options. Customers have also commented on the great atmosphere, the 24/7 opening times, and the compact gym.
The staff at Jetts Clarkson are highly praised for their friendliness and helpfulness. They make customers feel comfortable and welcome, and are always willing to help with any issues or provide tips for technique or improvements. Customers have also commented on the great deals for membership and the accommodating attitude of the staff when it comes to putting membership payments on hold.
Overall, customers are very satisfied with their experience at Jetts Clarkson. They appreciate the great facilities, the helpful staff, the clean and spacious gym, and the personal training options. Customers also enjoy the freedom to exercise their own way, the affordability of the gym, and the 24/7 opening times.
I started at this gym in June, and started working with personal trainer Casey in July. I've tried gyms before but always lost motivation. Casey has been an incredible trainer. She keeps you motivated, and always lifts you up. She listens to what you want and what your goals are. Since working with Casey I have lost a total of 25cm all over my body, and can lift 20kg more then when I started. I live south of the river now but I will still come up to Clarkson just to see her, she's the best trainer and also an incredibly lovely person. Cannot recommend enough!
Heather Brown
Really impressed with Jetts Clarkson and the staff there. I was made to feel comfortable and the friendly staff were keen to help when I needed it. Good range of machines and great atmosphere. I haven't had great experiences with gyms before so was a bit hesitant to try again, but really glad I did. Would highly recommend.
Ruth Nicolas
Great place to have a workout, this gym is fully loaded with every machine or full variety of weights from dead lifts to arm curls. Good deals for membership. The staff are friendly and helpful to your needs. I have been studying this first semester and just had no time to go the gym which they were really accommodating and put my membership payments on hold for 3 months.
PC