https://gymnearme.net.au/backend/profiles/get_profiles?gym_id=3875&include_types=1&include_classes=1&include_features=1&include_social=1&include_memberships=1&include_offers=1&include_hours=1&include_reviews=1&include_google_place=1&include_average_review=1&return_url=1
Category
Gym

Fitness Center

Health Centre
Classes
Group Classes

Personal Trainers

Circuit

HIIT

Yoga

Pilates

Zumba

Dance

Spin

Boxing
Opening Hours
Mon: Open 24 Hours
Tue: Open 24 Hours
Wed: Open 24 Hours
Thu: Open 24 Hours
Fri: Open 24 Hours
Sat: Open 24 Hours
Sun: Open 24 Hours
Membership Plans Available at Jetts Craigieburn
For just $14.95 per month, you can get access to 280+ gyms globally, with no lock-in contract, free parking and wifi, access to the Jetts Member App, Personal Training and Fitness Challenges.
| Plan | Description | Price |
| --- | --- | --- |
| 24/7 GYM ACCESS | | $14.95 - |
About Jetts Craigieburn
Workout on your terms with no lock-in contracts, low fees, and open 24/7. 100% Australian, with 200+ gyms nationwide.
See what makes Jetts Craigieburn the Best Gym in Town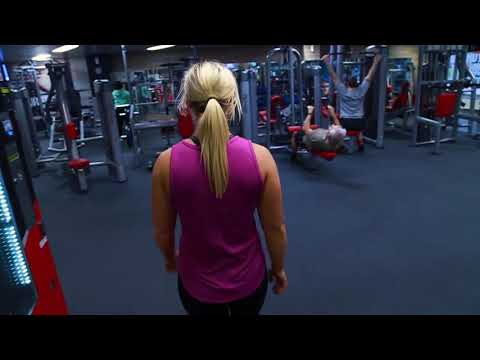 Experience the energy and community at Jetts Craigieburn.
See our certified trainers in action and get a feel for the energy and community at our gym. Watch now and come experience the difference at Craigieburn.
Get a feel for the lively and supportive atmosphere that sets Jetts Craigieburn apart from other gyms in Craigieburn
See firsthand the dedication and passion of our certified trainers as they guide and inspire members to reach their fitness goals.
Map
Enquire and view gym prices at Jetts Craigieburn. No obligation to join.
Customer Reviews
Jetts Craigieburn is a great gym for those looking for a convenient and well-equipped space to work out. Customers have praised the friendly staff, modern equipment, and cleanliness of the gym. The gym is open 24/7 for members, and the membership fees are quite reasonable with no hidden charges. Customers have also commented on the great vibes and friendly environment, as well as the helpfulness of the staff.
The gym also offers personal training options and a variety of classes, and customers have praised the gym for its security and parking. Customers have also noted that the gym is never too crowded, and that the equipment is well spaced to allow for social distancing.
Overall, customers have had a great experience at Jetts Craigieburn and have praised the gym for its friendly staff, modern equipment, and cleanliness. The gym is a great option for those looking for a convenient and well-equipped space to work out.
You wouldn't find all the fancy machines like you would in a body building gym but it has all the tools, tricks and equipments that will help you look in great shape mentally and physically. It's a small gym but it's good enough plus the membership fees are quite reasonable and there are no hidden charges. Always been a Jetts fan always will be.
SAad Fitbeard
The most important thing is they don't care about customers because they know they don't have much competition in near by area . As there are not much gym in that area of craigieburn and Mickleham so people will come . They don't fill supplements like protein shake on time . Most importantly gym is too small and too many people in the evening
Saksham Tyagi
By far the worst gym in all of Melbourne, Their phone has been broken for ages now, their scales have been broken for over a week, their dispenser in the bathroom has had no soap in it for over a week which tells me people don't wash their hands when they're done in the bathroom. None of their members wipe down the bench when they're done. The equipment is cheap, the smith machine has the safety bar welded on so you can't even adjust it to go down when you want to stiff leg deadlifts. The seated cable rows whole stack doesn't even equate to 70kg. It's honestly the worst gym I've ever attended, staff are never there and the layout is so bad. I've trained at many many gyms & Jetts in Craigieburn is by far the worst I've ever attended. Would never recommend this gym to anyone, most poorly managed gym, no care factor by staff, absolutely lazy.
Alet Ramadan
To say bad customer service would be an understatement. I went to the gym with my partner a few weeks after lockdowns had been lifted. My car was getting repaired and as a result I did not have my tag which normally would be on my keys. As soon as we walked in a staff member literally jumped on me and basically asked me to leave because I did not have my tag and it was a Covid risk. Without an opportunity to state my case (Even though my husband has helped himself to the toilet in the gym) That wasnt a Covid risk worth recording my name ? She refused to sign me in as it could not be done without a tag. We left as requested to this day I wonder if this was fair treatment. The only reason I remained a member was because of the person who signed me up from a different Jetts who called and apologised. I have lived in Australia for 15 years and always had a gym membership and often lost or forgot my tag and this was a first for me. Even though this gym is close to where we now live I am not comfortable to go there and choose to drive an extra 40 mins to a different Jetts because of how I was treated. Its been 2 months since my experience but its left a lasting mark on me I avoid that gym .Google doesn't allow lower that 1 star but I rate my experience 0/10.
Patty