https://gymnearme.net.au/backend/profiles/get_profiles?gym_id=3888&include_types=1&include_classes=1&include_features=1&include_social=1&include_memberships=1&include_offers=1&include_hours=1&include_reviews=1&include_google_place=1&include_average_review=1&return_url=1
Category
Gym

Fitness Center

Health Centre
Classes
Group Classes

Yoga

Pilates

Zumba

Dance

Spin

Boxing

Martial Arts
Opening Hours
Mon: Open 24 Hours
Tue: Open 24 Hours
Wed: Open 24 Hours
Thu: Open 24 Hours
Fri: Open 24 Hours
Sat: Open 24 Hours
Sun: Open 24 Hours
Membership Plans Available at Jetts
Jetts Forrestfield offers 24/7 gym access with no lock-in contract, access to 280+ gyms globally, access to the Jetts Member App, access to Personal Training, access to Jetts Fitness Challenges, and free parking and WIFI, all for just $14.95 per month.
| Plan | Description | Price |
| --- | --- | --- |
| 24/7 GYM ACCESS | | $14.95 - |
About Jetts
Workout on your terms with no lock-in contracts, low fees, and open 24/7. 100% Australian, with 200+ gyms nationwide.
See what makes Jetts the Best Gym in Town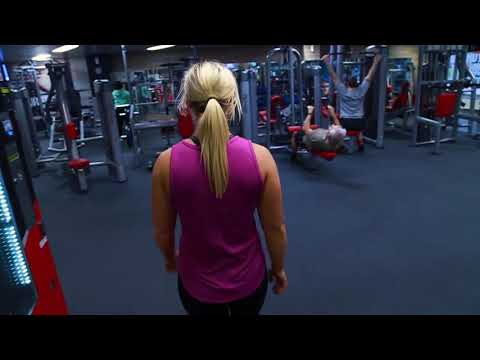 Experience the energy and community at Jetts.
See our certified trainers in action and get a feel for the energy and community at our gym. Watch now and come experience the difference at Forrestfield.
Get a feel for the lively and supportive atmosphere that sets Jetts apart from other gyms in Forrestfield
See firsthand the dedication and passion of our certified trainers as they guide and inspire members to reach their fitness goals.
Map
Enquire and view gym prices at Jetts. No obligation to join.
Customer Reviews
Jetts Forrestfield is an excellent gym that offers a wide range of facilities and features to its members. Customers have praised the friendly and helpful staff, the cleanliness of the gym, the quality of the equipment, and the 24-hour nature of the gym. Customers have also mentioned the free samples of energy and protein powders, the emergency buttons in the toilets, and the QR codes on the equipment that show the correct way to use them. The gym also offers personal training options, classes, and exercise and training protocols.
The gym has recently been renovated and customers have praised the new manager for fixing some of the mistakes of the previous manager. Customers have also mentioned that they appreciate the wipe down facilities and the fans that are turned on to keep the gym cool.
Overall, customers have had a great experience at Jetts Forrestfield and have praised the staff, the facilities, the equipment, and the 24-hour nature of the gym. Customers have also mentioned the free samples, the emergency buttons, and the QR codes on the equipment. The gym also offers personal training options, classes, and exercise and training protocols.
Unfortunately after a mistake on jetts end I have to write a public review. jetts Forrestfield's approach to a situation in which my membership was put on hold due to personal reasons was rather unprofessional and standoffish. On the email I was given a date in which my account will be put back online and that they will give me a call to remind me and set me back up, after 3 months of life I in very normal human form forgot about this membership and never received a call back from jetts Forrestfield, putting me back on the plan with no consult. After many months of inactivity (visible to Jetts Forrestfield) they never called to check up on my membership even though I never entered the gym, slowly draining money away. I approached Jetts Forrestfield after seeing the transactions in my account and asked to have a refund showing them the email stating 'they will call me back to fire me up' and also them being able to see I didn't attend the gym once. once showing them there mistake they told me that is was policy and I would not get back my money, (only just quarter of the amount owned). The way in which they lied their own narrative into the situation to save them selves was quite disturbing and annoying, I wouldn't recommend this gym to anybody especially after the previous manager and staff left who were very supportive and kind.
Seb H
Firstly, I haven't been here in a few years and I'm writing a review because it keeps "popping" up. Like I said, I haven't been here in a few years, but I really liked this gym. The staff, equipment, bathroom, everything was great; clean and friendly. Everything and more that you would expect. Then my work load at university was full on and I had to take time off, much longer than the three months, so I had to cancel my membership. When I went to rejoin, I was happy to pay the fee but they wouldn't let me rejoin at the price I was originally paying. Not considering that I had been going there for YEARS. So, I didn't go back. Plus, the manager had changed and some PTs left, and I didn't feel it was a good fit for me anymore; the community vibe was gone. And that's it. I'm sure it's good, but then I wouldn't know.
Sibus Kry
The staff are great, the gym has everything I need, the provide free samples occasionally of energy powders and protein powders. There are showers, emergency buttons in toilets as well which is good. The equipment have labels on them indicating what part of the body it will work out and most of them have QR codes that when you scan with your phone it shows you on your phone the correct way of using it! It is a small gym compared to most but I like it like that.
Louise Howarth