https://gymnearme.net.au/backend/profiles/get_profiles?gym_id=3891&include_types=1&include_classes=1&include_features=1&include_social=1&include_memberships=1&include_offers=1&include_hours=1&include_reviews=1&include_google_place=1&include_average_review=1&return_url=1
Category
Gym

Fitness Center

Health Centre
Classes
Group Classes

Circuit

HIIT

Yoga

Pilates

Zumba

Dance

Spin

Boxing

Martial Arts
Opening Hours
Mon: 08:30 - 00:00
Tue: 08:30 - 00:00
Wed: 08:30 - 00:00
Thu: 08:30 - 00:00
Fri: 08:30 - 11:30
Sat: 08:30 - 11:00
Sun: Closed
Membership Plans Available at Jetts Geelong West
Jetts Geelong West offers 24/7 gym access with no lock-in contract, access to 280+ gyms globally, access to the Jetts Member App, access to Personal Training, access to Jetts Fitness Challenges, and free parking and WIFI, all for just $14.95 per month.
| Plan | Description | Price |
| --- | --- | --- |
| 24/7 GYM ACCESS | | $14.95 - |
About Jetts Geelong West
Workout on your terms with no lock-in contracts, low fees, and open 24/7. 100% Australian, with 200+ gyms nationwide.
See what makes Jetts Geelong West the Best Gym in Town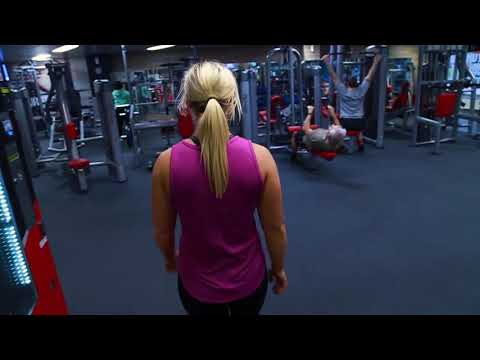 Experience the energy and community at Jetts Geelong West.
See our certified trainers in action and get a feel for the energy and community at our gym. Watch now and come experience the difference at Geelong West.
Get a feel for the lively and supportive atmosphere that sets Jetts Geelong West apart from other gyms in Geelong West
See firsthand the dedication and passion of our certified trainers as they guide and inspire members to reach their fitness goals.
Map
Enquire and view gym prices at Jetts Geelong West. No obligation to join.
Customer Reviews
Jetts Geelong West is a great gym that offers a friendly and welcoming atmosphere. Customers love the clean and well-maintained equipment, as well as the affordable cost per week and 24/7 access. The staff are friendly and helpful, and the members are also very welcoming. Customers have also commented on the great value for money and no hidden fees.
The gym has all the necessary equipment and machines, and is kept clean and tidy. Customers have also praised the personal training sessions with Brodey, who is a champ and has helped many customers get back on track.
Overall, customers have had an amazing experience at Jetts Geelong West and highly recommend it. The gym is a great place to get away and exercise, and customers are sure to have a great time.
Needing to change gyms due to shifting home, I wanted one with 24/7 access. I had the choice of two, Jetts and another well know company. I elected to join Jetts for a couple of reasons. Firstly they do not insist on an initial 12 month contract and secondly Jetts application from memory was one, perhaps two pages compared with the other which had so many pages I stopped counting. For both gyms there was a 'joining fee' and then a fee to buy and activate your access fob. Every couple of months Jetts have a special where the joining fee is waived. I don't pay joining fees on principle so I waited. Sign up was simple and efficient and Brody was very welcoming. I joined up and immediately put my membership on suspension without drama. You can suspend your membership up to 8 weeks from memory but if you have a specific end date I believe you have more flexibility in what you can do. The gym itself was jammed pack with weights, machines and work stations. Even though there was a lot of equipment it was well organised and did not feel cluttered at all. The equipment was interesting and targeted muscles in a way I had not seen before. Eg the traditional hamstring machine would have you lying face down curling your legs up and backwards which can place undue pressure on your knees. Their machine had you sitting in an upright position curling down and backwards placing no unnecessary pressure on the knee. There is a dedicated cardio sections with many pieces of equipment including treadmills of various types, bikes and stair climbers etc. There are many and varied machines, multi work stations and free wrights and a stretching area. There are two showers. The one I used looked like you were walking into your ensuite, spacious and a bit glamorous. However it was a case of form over function.. There were no shelves to place anything, no where to organise clothes etc save for two hooks; all things had to basically be left on the floor. This would have been OK I suppose except when you turned on the shower, the water flowed out, along the grout lines towards your clothes. By the time your shower was over there was significant water on the floor either or not wetting your clothes. To make matters a little worse there was a sign asking to dry the floor for the next person (not an unreasonable request) but unfortunately there was nothing there with which to help, no broom, no mop no squeegee (at least when I had my shower). Therefore, one had to use hands and feet. For a gym so well organised in every other aspect it was a bit disappointing to finish with such a shower. I am hopeful that perhaps something as simple as a long handled squeegee may in future be supplied. If so I will edit this review. Overall however I am very impressed with Jetts Gym, the staff, the equipment the layout and the convenience. Parking is a bit of a squeeze but they have done a pretty good job within a small space. I have always managed to gain a car park but I do go when it's not too busy. I would highly recommend Jetts Gym West Geelong to anyone wanting a modern, clean and well organised gym; just perhaps shower at home.
James McKay
My experience at the gym has been amazing! Kept clean, decent size, has all the equipment you need and the machines are maintained well. I love the vibe here, very friendly staff, and members which is what first drew me. I've been a member at 4 different gyms now and this one is by far my favourite.
gaven Richter
A nice friendly welcoming atmosphere, the Equipment is always Clean and well maintained and the Gym itself is always Clean and Tidy compared to other Gyms I've been to in the past. The cost per week is affordable and good value for money with no hidden fees, also the fact members can have access 24/7 is a bonus. This is one of the better value Gyms I have found in Geelong and I am glad to be a Jetts member.
Damian Obrien