https://gymnearme.net.au/backend/profiles/get_profiles?gym_id=3893&include_types=1&include_classes=1&include_features=1&include_social=1&include_memberships=1&include_offers=1&include_hours=1&include_reviews=1&include_google_place=1&include_average_review=1&return_url=1
Category
Gym

Fitness Center

Health Centre
Opening Hours
Mon: 10:00 - 18:00
Tue: 10:00 - 18:00
Wed: 10:00 - 18:00
Thu: 10:00 - 18:00
Fri: 10:00 - 18:00
Sat: Closed
Sun: Closed
Membership Plans Available at Jetts Goodna
For just $14.95 a month, you can get access to 280+ gyms globally, with no lock-in contract, free parking and wifi, access to the Jetts Member App, Personal Training and Fitness Challenges.
| Plan | Description | Price |
| --- | --- | --- |
| 24/7 GYM ACCESS | | $14.95 - |
About Jetts Goodna
Workout on your terms with no lock-in contracts, low fees, and open 24/7. 100% Australian, with 200+ gyms nationwide.
See what makes Jetts Goodna the Best Gym in Town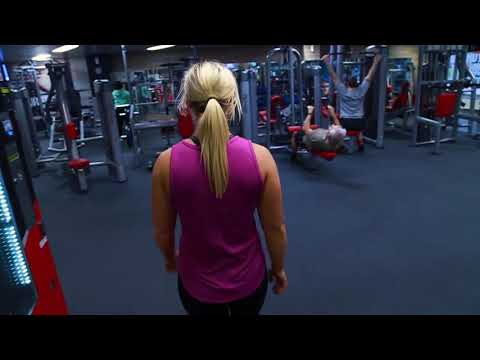 Experience the energy and community at Jetts Goodna.
See our certified trainers in action and get a feel for the energy and community at our gym. Watch now and come experience the difference at Goodna.
Get a feel for the lively and supportive atmosphere that sets Jetts Goodna apart from other gyms in Goodna
See firsthand the dedication and passion of our certified trainers as they guide and inspire members to reach their fitness goals.
Map
Enquire and view gym prices at Jetts Goodna. No obligation to join.
Customer Reviews
Jetts Goodna is an excellent gym that offers a great range of facilities and features to help customers reach their fitness goals. Customers appreciate the clean and tidy environment, the friendly staff, and the variety of equipment available. The gym is well managed and rarely crowded, making it a great place to work out. Customers also appreciate the low cost of membership and the lack of lock-in contracts.
The staff at Jetts Goodna are highly praised for their friendliness and knowledge. Customers also appreciate the manager, Jade, for her welcoming attitude and her commitment to keeping the gym clean and organised. The gym also offers personal training sessions with Nate, the personal trainer, which customers are keen to take advantage of.
The gym is open 24/7, making it convenient for customers to work out at any time. There is also plenty of sanitiser available for wiping down machines, and customers appreciate the fact that the gym follows the necessary cleaning protocols. Customers have also noted that the gym is well maintained and that any broken equipment is quickly fixed.
Goodna Jetts isn't the most well maintained but it has everything you would need for weight training and cardio. There is ample parking available and it's kept moderately clean. Everytime I try other gyms, I always go back to Jetts for it's accessibility and range of equipment. Easy to pause or cancel membership if life circumstances get in the way.
MJ
I have recently moved and it's quite out of my way to go to Goodna Jetts. So I found a gym closer and signed up there. I have been trying to get on to Goodna Jetts (by phone). I tried to call during staffed hours on the website, and the modified staffed hours on the front door, but no one ever answers! Not even a voicemail! It just rings and rings till the 'engaged' tone takes over! Very unprofessional! I AM CANCELLING MY MEMBERSHIP!
Aleksandr Ouchirenko
Possibly the worst kept gym I have ever gone to. Drinking fountain has been broken for months, staff turn over is high, equipment and facility are poorly maintained, stained roofs, bathroom doors not closing, damage to walls and equipment which rarely gets fixed. I sent photos and to head office, they said they will sort it. I spoke with the, at the time, manager of the gym. She didn't really care (she must have thought she will leave that all for whoever comes after her). I use many of the other Jetts around Brisbane and this is by far the worst.
Tristan Botha
I've been training here for 8 months and made some serious gains. It has enough equipment if you're serious about your fitness goals . Jade the club manager keeps the place clean and I know she cares about her Club members . I've always found her to be polite and cheerful . Highly recommend.
Jay Johns