https://gymnearme.net.au/backend/profiles/get_profiles?gym_id=3894&include_types=1&include_classes=1&include_features=1&include_social=1&include_memberships=1&include_offers=1&include_hours=1&include_reviews=1&include_google_place=1&include_average_review=1&return_url=1
Category
Gym

Fitness Center

Health Centre
Classes
Group Classes

Yoga

Pilates

Zumba

Dance

Spin

Boxing
Opening Hours
Mon: Open 24 Hours
Tue: Open 24 Hours
Wed: Open 24 Hours
Thu: Open 24 Hours
Fri: Open 24 Hours
Sat: Open 24 Hours
Sun: Open 24 Hours
Membership Plans Available at Jetts Gosnells
For just $14.95 a month, you can get access to 280+ gyms globally, use the Jetts Member App, take part in fitness challenges, and enjoy free parking and wifi.
| Plan | Description | Price |
| --- | --- | --- |
| 24/7 GYM ACCESS | | $14.95 - |
About Jetts Gosnells
Workout on your terms with no lock-in contracts, low fees, and open 24/7. 100% Australian, with 200+ gyms nationwide.
See what makes Jetts Gosnells the Best Gym in Town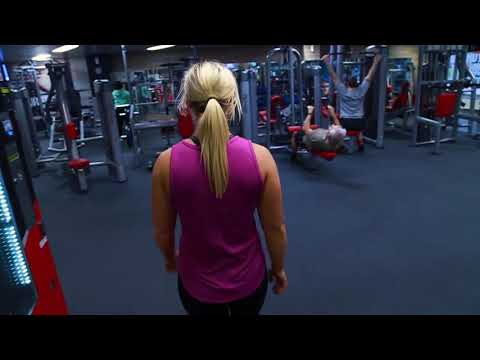 Experience the energy and community at Jetts Gosnells.
See our certified trainers in action and get a feel for the energy and community at our gym. Watch now and come experience the difference at Gosnells.
Get a feel for the lively and supportive atmosphere that sets Jetts Gosnells apart from other gyms in Gosnells
See firsthand the dedication and passion of our certified trainers as they guide and inspire members to reach their fitness goals.
Map
Enquire and view gym prices at Jetts Gosnells. No obligation to join.
Customer Reviews
Jetts Gosnells is a great gym for those looking for a small, local, and friendly atmosphere. Customers love the welcoming and helpful staff, with the club manager Sinead being particularly praised for her bubbly and friendly attitude. The gym is petite but has all the basic equipment needed to take control of your fitness journey, and the atmosphere is great with regular gym goers. The gym is also kept clean and safe to use, with great care taken to ensure that the facilities are regularly cleaned.
Customers also appreciate the convenience of the location, with shops and food places nearby. The gym is also praised for its sweatiness, with some customers noting that it is not a real gym, but still has all the necessary equipment such as treadmills, bikes, and weights. Personal training options are also available, as well as classes and exercise protocols.
The security and parking at Jetts Gosnells is also highly praised, with customers noting that it is a safe and secure environment. The opening times are also convenient, with the gym rarely being too busy. All in all, customers are highly satisfied with the services and facilities at Jetts Gosnells, and would highly recommend it to anyone looking for a great gym experience.
Jetts Gosnells is such a friendly, welcoming and useful gym. the club manager Sinead and staff are absolutely phenomenal, and so understanding when it comes to asking for advice or assistance. The gym is petite but has all the basic equipment that you need to take control of your fitness journey. I honestly love the fact it's small because it creates a great atmosphere with regular gym goers and makes it feel so homey, I often have the gym to myself which i love, and Gosnells just doesn't feel as intimidating as other gyms I've tried have been. The gym is immensely clean and great care goes into making sure the gym and its facilities are regularly cleaned and safe to use. I recommend Jetts Gosnells enough if you're looking for a small, local, friendly gym with the kindest staff you could ask for.Thanks for everything Jetts Gosnells Team!
Mikayla