https://gymnearme.net.au/backend/profiles/get_profiles?gym_id=3895&include_types=1&include_classes=1&include_features=1&include_social=1&include_memberships=1&include_offers=1&include_hours=1&include_reviews=1&include_google_place=1&include_average_review=1&return_url=1
Category
Gym

Fitness Center

Health Centre
Classes
Dance

HIIT

Group Classes

Functional Studio
Opening Hours
Mon: 09:00 - 00:00
Tue: 09:00 - 00:00
Wed: 09:00 - 00:00
Thu: 09:00 - 00:00
Fri: 09:00 - 12:00
Sat: 09:00 - 12:00
Sun: Closed
Membership Plans Available at Jetts Grafton
24/7 Gym Access: For $14.95 you can access 280+ gyms globally with no lock-in contract and access to the Jetts Member App. For $34.90 you can also get unlimited HIIT Team Training and all the other features.
| Plan | Description | Price |
| --- | --- | --- |
| 24/7 GYM ACCESS | | $14.95 - |
| UNLIMITED HIIT TEAM TRAINING + 24/7 GYM ACCESS | J Series HIIT Team Training | $34.90 - |
About Jetts Grafton
Workout on your terms with no lock-in contracts, low fees, and open 24/7. 100% Australian, with 200+ gyms nationwide.
See what makes Jetts Grafton the Best Gym in Town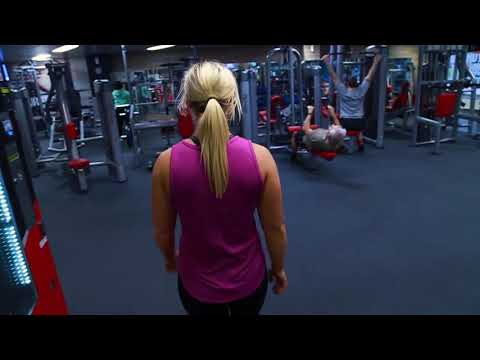 Experience the energy and community at Jetts Grafton.
See our certified trainers in action and get a feel for the energy and community at our gym. Watch now and come experience the difference at Grafton.
Get a feel for the lively and supportive atmosphere that sets Jetts Grafton apart from other gyms in Grafton
See firsthand the dedication and passion of our certified trainers as they guide and inspire members to reach their fitness goals.
Map
Enquire and view gym prices at Jetts Grafton. No obligation to join.
Customer Reviews
Jetts Grafton is a fantastic gym that is highly praised by its customers. The gym is always kept clean and tidy, and the staff are friendly and accommodating. Customers love the variety of equipment and the spacious layout, which has recently been expanded. The staff are knowledgeable and enthusiastic, and they make sure that customers feel safe and secure while they are working out.
The gym offers personal training sessions, which customers have found to be motivating and helpful in achieving their fitness goals. Customers have also commented on the positive lifestyle changes that they have experienced since joining Jetts Grafton.
The gym is open at convenient times and offers a range of classes and training protocols. Customers have praised the cleanliness of the facilities and the friendly atmosphere. They have also commented on the great energy in the gym and the helpful staff. All in all, customers have had a great experience at Jetts Grafton and highly recommend it to others.
Love Jetts gym! Great equipment! The entire space, machines and bathrooms are always kept so clean and fresh! Such friendly staff and trainers! I joined Jetts about 2 months ago, my daughter & I started with PT sessions 3 times a week. I've never stuck it out long term with a fitness program until now, but with the help and guidance from our PT James, it's been so fun and motivating! I still continue 3x PT sessions a week with my daughter and now train with my partner daily. We're totally addicted! Joining Jetts was such a positive lifestyle change for our whole family, we are so much more active as a family, even when it comes to other sports and outdoor activities, we also cook and eat much healthier foods. It all started with joining Jetts. I felt so unfit and out of shape. Now I look forward to my workouts everyday and feel my strength & fitness improving each week! The energy in this gym is great!
Samara Kilner