https://gymnearme.net.au/backend/profiles/get_profiles?gym_id=3899&include_types=1&include_classes=1&include_features=1&include_social=1&include_memberships=1&include_offers=1&include_hours=1&include_reviews=1&include_google_place=1&include_average_review=1&return_url=1
Category
Gym

Fitness Center

Health Centre
Classes
Group Classes

Circuit

HIIT

Yoga

Pilates

Zumba

Dance

Spin

Boxing

Martial Arts
Opening Hours
Mon: Open 24 Hours
Tue: Open 24 Hours
Wed: Open 24 Hours
Thu: Open 24 Hours
Fri: Open 24 Hours
Sat: Open 24 Hours
Sun: Open 24 Hours
Membership Plans Available at Jetts Greenwood
At Jetts Greenwood, you can get 24/7 gym access with no lock-in contract, access to 280+ gyms globally, the Jetts Member App, Personal Training*, Jetts Fitness Challenges, and free parking & WIFI* for just $14.95.
| Plan | Description | Price |
| --- | --- | --- |
| 24/7 GYM ACCESS | | $14.95 - |
About Jetts Greenwood
Workout on your terms with no lock-in contracts, low fees, and open 24/7. 100% Australian, with 200+ gyms nationwide.
Jetts Greenwood is your cleanest, most loved gym in Perth, providing a safe space that allows our members to reach their goals! Our club at Greenwood is your local non-intimidating gym that provides 24/7 access, no lock-in contracts and personal training! We take pride in our facility and our services, ensuring ALL members make the most out of our club!
See what makes Jetts Greenwood the Best Gym in Town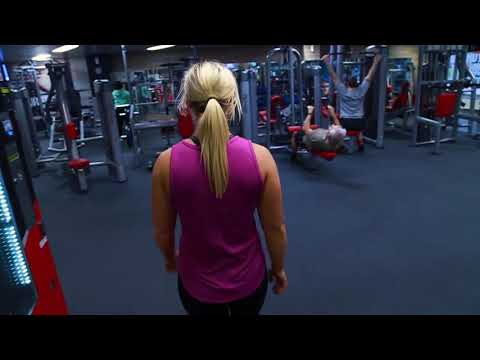 Experience the energy and community at Jetts Greenwood.
See our certified trainers in action and get a feel for the energy and community at our gym. Watch now and come experience the difference at Greenwood.
Get a feel for the lively and supportive atmosphere that sets Jetts Greenwood apart from other gyms in Greenwood
See firsthand the dedication and passion of our certified trainers as they guide and inspire members to reach their fitness goals.
Map
Enquire and view gym prices at Jetts Greenwood. No obligation to join.
Customer Reviews
Jetts Greenwood is a great place to work out and get fit. Customers love the welcoming atmosphere and friendly managers, as well as the essential equipment and never-too-busy environment. The staff and club members are incredibly supportive and inclusive, creating a great vibe and community. Customers also appreciate the 24-hour access and the friendly staff during business hours. The establishment is well run and is an absolute credit to the staff and management for creating a comfortable place to work out. Furthermore, customers have noted that the range of equipment is good and that the staff are always willing to help. Recently, during restrictions, the staff have been absent but customers understand the need for safety. All in all, customers are very pleased with the services and facilities provided by Jetts Greenwood.
I went to sign up to Jetts at 4:30 pm (In their staff hours listed online). One member had to let me in as no staff were available. I waited by the counter for a few minutes and no one acknowlegded me. The same member that had let me in before found a staff member to inform them that i was at the counter. The member returned and told me that the staff member will be 10 minutes, but i was never acknowledged by the staff member. I waited for 15 minutes for the staff member to wonder over and tell me in 2 seconds that he couldn't sign me up. There were no sign saying that they could not sign any new members on the door or the counter. nothing was noted online to say that they were not taking any new member. I am annoyed that I could have been told very quickly that you were not taking any new members but instead had to wait for 15 minutes to find out.
Charles Morrow