https://gymnearme.net.au/backend/profiles/get_profiles?gym_id=3901&include_types=1&include_classes=1&include_features=1&include_social=1&include_memberships=1&include_offers=1&include_hours=1&include_reviews=1&include_google_place=1&include_average_review=1&return_url=1
Category
Gym

Fitness Center

Health Centre
Classes
Group Classes

Circuit

HIIT

Yoga

Pilates

Zumba

Dance

Spin

Boxing
Opening Hours
Mon: Open 24 Hours
Tue: Open 24 Hours
Wed: Open 24 Hours
Thu: Open 24 Hours
Fri: Open 24 Hours
Sat: Open 24 Hours
Sun: Open 24 Hours
Membership Plans Available at Jetts Gympie
For just $14.95 a month, you can get access to 280+ gyms globally, use the Jetts Member App, join fitness challenges, and enjoy free parking and wifi.
| Plan | Description | Price |
| --- | --- | --- |
| 24/7 GYM ACCESS | | $14.95 - |
About Jetts Gympie
Workout on your terms with no lock-in contracts, low fees, and open 24/7. 100% Australian, with 200+ gyms nationwide.
See what makes Jetts Gympie the Best Gym in Town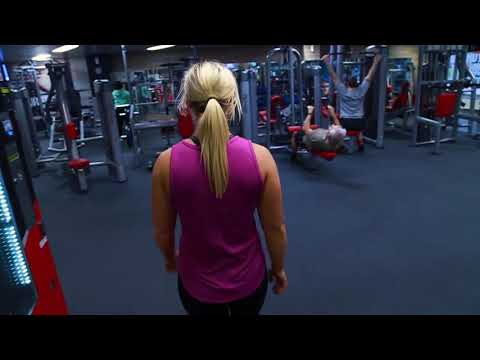 Experience the energy and community at Jetts Gympie.
See our certified trainers in action and get a feel for the energy and community at our gym. Watch now and come experience the difference at Gympie.
Get a feel for the lively and supportive atmosphere that sets Jetts Gympie apart from other gyms in Gympie
See firsthand the dedication and passion of our certified trainers as they guide and inspire members to reach their fitness goals.
Map
Enquire and view gym prices at Jetts Gympie. No obligation to join.
Customer Reviews
Jetts Gympie is a great gym that offers a wide variety of features and services to its customers. The staff are friendly and helpful, and the manager, Krystal, is outstanding. Customers appreciate the 24 hour membership, personal trainers, boot camp, and friendly environment. The gym is well equipped with plenty of room and a variety of exercise and training protocols. Customers also enjoy the group classes and the atmosphere of the gym.
The reviews also mention the great customer service and the helpfulness of the staff. They are always willing to help customers achieve their goals and provide advice and support. The gym also has a great price and is highly recommended to anyone in the area.
Overall, customers are very satisfied with Jetts Gympie and appreciate the wide range of features and services that it offers. The staff are friendly and helpful, and the atmosphere is welcoming and comfortable. Customers also appreciate the 24 hour membership, personal trainers, boot camp, and group classes. With its great price and excellent customer service, Jetts Gympie is a great choice for anyone looking for a good workout.
I've been training at Jetts for many years and am very happy with the gym. The new refurb is awesome and it is very clean. The gym has a great vibe with the new owner Louie, and the trainers are very experienced. Craig helped me modify a core exercise that I was doing incorrectly which was very helpful. I highly recommend Jetts Gympie to anyone looking for a great gym.
Sarah Wilson
I suppose that no two Jetts gyms are the same, but this one has a different feel to it. The fact that personal trainers are outnumbered maybe 4 to 1 by exercise physiologists is part of the difference. Not having J Series sessions is a difference some would find disappointing. But the biggest distinctive feature has to be the gym users themselves. The place is always well attended and there's a feeling of mutual support that extends to occasional visitors like me.
Ian Spence