https://gymnearme.net.au/backend/profiles/get_profiles?gym_id=3910&include_types=1&include_classes=1&include_features=1&include_social=1&include_memberships=1&include_offers=1&include_hours=1&include_reviews=1&include_google_place=1&include_average_review=1&return_url=1
Category
Gym

Fitness Center

Health Centre
Classes
Group Classes

Dance

HIIT

Fitness Center

Functional Studio

Circuit
Opening Hours
Mon: 10:00 - 19:00
Tue: 10:00 - 19:00
Wed: 10:00 - 19:00
Thu: 10:00 - 19:00
Fri: 09:00 - 12:00
Sat: Closed
Sun: Closed
Membership Plans Available at Jetts Kelmscott
For just $14.95 a month, you can get access to 280+ gyms globally, use the Jetts Member App, take part in fitness challenges, and enjoy free parking and wifi.
| Plan | Description | Price |
| --- | --- | --- |
| 24/7 GYM ACCESS | | $14.95 - |
About Jetts Kelmscott
Workout on your terms with no lock-in contracts, low fees, and open 24/7. 100% Australian, with 200+ gyms nationwide.
24/7 Gym with access to over 280+ clubs
No-lock in contracts
Free group training
Personal Training
Supportive community gym
See what makes Jetts Kelmscott the Best Gym in Town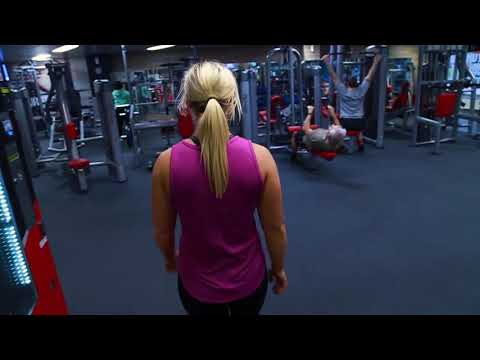 Experience the energy and community at Jetts Kelmscott.
See our certified trainers in action and get a feel for the energy and community at our gym. Watch now and come experience the difference at Kelmscott.
Get a feel for the lively and supportive atmosphere that sets Jetts Kelmscott apart from other gyms in Kelmscott
See firsthand the dedication and passion of our certified trainers as they guide and inspire members to reach their fitness goals.
Map
Enquire and view gym prices at Jetts Kelmscott. No obligation to join.
Customer Reviews
Jetts Kelmscott is a great gym that has recently been renovated and expanded, providing plenty of space for members to work out with great quality equipment and a new area for functional exercises. Customers have praised the warm reception they receive from the manager Tahlia, who makes sure everyone feels comfortable and welcome. The gym has a great community feel and members appreciate the professional and caring nature of the staff. The bathrooms are clean and smell good, and the gym is kept clean and tidy. Customers have also praised the free group fitness classes and the high standard of Covid procedures.
The gym also has the benefit of having an outside view of the mountain, which is a great motivator for members. Customers have also praised the manager Alex, who was recently dismissed, for his hard work and dedication to the gym and its members. He was always willing to help members out in any way he could, and was adored by many. Customers have also praised the PT Sarah, who is professional and no-nonsense, and the other staff members who are friendly and supportive.
Overall, customers have praised Jetts Kelmscott for its great facilities, friendly staff, and welcoming atmosphere. The gym has a great community feel and members appreciate the professional and caring nature of the staff. The gym is kept clean and tidy, and customers have praised the free group fitness classes and the high standard of Covid procedures.
Best gym i have been to by far!!! The manager Tahlia does a tremendous job of welcoming everyone to the gym and making them feel comfortable. You can tell that she is the main reason the gym has such a great community feel about it. I know i will be a long time member of this gym as i am impressed every day when i walk through the door.
Blake Jones
I can't not love it. Jetts Kelmscott is so much more than just a gym, the community is super friendly and supportive and will always push you to do your best. I'm 14 and I thought I would be uncomfortable working out around older and bigger people, as I was in some other gyms I've been to. But Tahlia, the manager made sure I was comfortable from the first day, and whenever you are in the gym you always seem to get a smile from someone else in the gym. The gym itself is the biggest Jetts I've been to and is very spacious, as well as very sanitary.
Romain Suraweera
The new club manager Tahlia has completely changed the vibe of this gym for the better! Doesn't feel intimidating at all, and she puts in so much effort to get people involved and makes everyone feel welcome. I definitely feel better each time I go! The equipment and bathrooms are kept clean and tidy, and theres plenty of space to do any type of workout. Would 100% recommend to my friends as its one of the best gyms I've been to :)
Krystal Wrighton
Extremely disappointed in Jetts Kelmscott and their recent decision to dismiss their best standing club manager, Alex. Here's why... I joined Jetts only a few weeks before Alex started and have now been a member for just over a year. Over this time I've watched as Alex picked the gym up from a cold, sad, lonely place where everyone looked away from one another, to a warm and vibrant environment where everyone knows everyone and looks forward to their daily/weekly check-ins with one-another. To find out that he, the heart of this community, has now been wrongfully dismissed is disgusting. Not only was he a friendly face that made you feel welcome at the gym, he would continuously go out of his way to make sure gym-goers were getting the best possible experience available to them. This ranged from things such as simple form corrections, to new exercise suggestions to mix things up, to help with meal planning/supplement advise. Alex cared about his gym family and that's not something you often see. You really messed up on this one management. If this is a sign of how the higher ups of Jetts Kelmscott conduct their business, who knows what else they are capable of. They clearly don't care about their users opinions and preferences, merely using them for profit. Not to mention their incapability to actually staff the gym post-dismissal nor inform their clientele of the recent "changes". Be better.
Eden V (Eden)