https://gymnearme.net.au/backend/profiles/get_profiles?gym_id=3929&include_types=1&include_classes=1&include_features=1&include_social=1&include_memberships=1&include_offers=1&include_hours=1&include_reviews=1&include_google_place=1&include_average_review=1&return_url=1
Category
Gym

Fitness Center

Health Centre
Opening Hours
Mon: Open 24 Hours
Tue: Open 24 Hours
Wed: Open 24 Hours
Thu: Open 24 Hours
Fri: Open 24 Hours
Sat: Open 24 Hours
Sun: Open 24 Hours
Membership Plans Available at Jetts Mitchelton
For just $14.95 a month, you can get access to 280+ gyms globally, use the Jetts Member App, take part in fitness challenges, and enjoy free parking and wifi.
| Plan | Description | Price |
| --- | --- | --- |
| 24/7 GYM ACCESS | | $14.95 - |
About Jetts Mitchelton
Workout on your terms with no lock-in contracts, low fees, and open 24/7. 100% Australian, with 200+ gyms nationwide.
See what makes Jetts Mitchelton the Best Gym in Town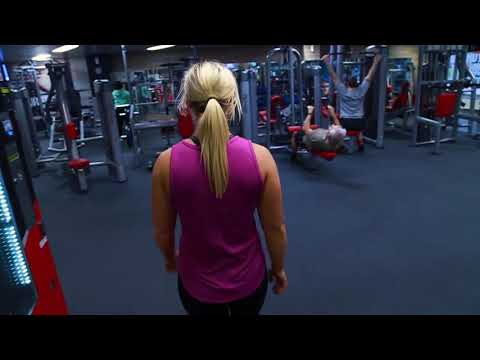 Experience the energy and community at Jetts Mitchelton.
See our certified trainers in action and get a feel for the energy and community at our gym. Watch now and come experience the difference at Mitchelton.
Get a feel for the lively and supportive atmosphere that sets Jetts Mitchelton apart from other gyms in Mitchelton
See firsthand the dedication and passion of our certified trainers as they guide and inspire members to reach their fitness goals.
Map
Enquire and view gym prices at Jetts Mitchelton. No obligation to join.
Customer Reviews
Jetts Mitchelton is a great gym that offers a wide range of facilities and features to its customers. The gym has recently been renovated and is now one of the nicer Jetts in Brisbane. Customers appreciate the welcoming atmosphere and friendly staff, with personal trainers such as Jay and JP taking the time to chat and recommend exercises and supplements to help with any injuries. The gym is also very clean and spacious, with new equipment and plenty of plates. Furthermore, the prices are very competitive and there are no lock-in contracts or joining fees. Customers also appreciate the 24/7 access with a swipe card, as well as the lack of boxing classes. All in all, Jetts Mitchelton is a great gym that offers a great experience to its customers.
I've been attending this gym form the last several months and the gym experience has been fantastic. The gym staff make sure you feel welcomed and supported. Jay - one of the personal trainers, took time to have a chat and recommend some excellent exercises and supplements to help with an injury I'd sustained which has helped tremendously. Would totally recommend a visit and to friends!
MrGdm2
The Jetts Gym at Michelton has been completely refurbished. It's completely brand new. The current images you see in the review section are old. If you go in person you will see its completely brand new now. All the equipment looks great compared to many other independently owned Jetts gyms. The staff are extremely helpful and very nice. I recommend signing up to this gym if you're in the area and looking for a gym to sign up to. All the equipment you need will be their. The prices for 1 year advance memberships are much better than any other gyms around at $650 yearly and possibly a better price if you ask. Its a 24/7 gym as well. Many other gyms are $850 to $950 yearly. So a much better price. And again very friendly staff with positive attitudes. Who make sure you feel very welcomed.
Joshua
A great gym! A friend of mine is a regular there! No lock in contracts & no joining fee! 24 hrs gym! When you become a member you have a swipe card that you must swipe when entering! As well as signing in you have access to the gym after hrs! This is a real convenience! It is $25.00 A fortnight for membership! Unless you desire personal training which is available! No boxing classes are available at this gym!
varinia street