https://gymnearme.net.au/backend/profiles/get_profiles?gym_id=3952&include_types=1&include_classes=1&include_features=1&include_social=1&include_memberships=1&include_offers=1&include_hours=1&include_reviews=1&include_google_place=1&include_average_review=1&return_url=1
Category
Gym

Fitness Center

Health Centre
Opening Hours
Mon: Open 24 Hours
Tue: Open 24 Hours
Wed: Open 24 Hours
Thu: Open 24 Hours
Fri: Open 24 Hours
Sat: Open 24 Hours
Sun: Open 24 Hours
Membership Plans Available at Jetts Pacific Pines
For just $14.95 per month, you can get access to 280+ gyms globally, with no lock-in contract, free parking and wifi, access to the Jetts Member App, Personal Training and Fitness Challenges.
| Plan | Description | Price |
| --- | --- | --- |
| 24/7 GYM ACCESS | | $14.95 - |
About Jetts Pacific Pines
Workout on your terms with no lock-in contracts, low fees, and open 24/7. 100% Australian, with 200+ gyms nationwide.
See what makes Jetts Pacific Pines the Best Gym in Town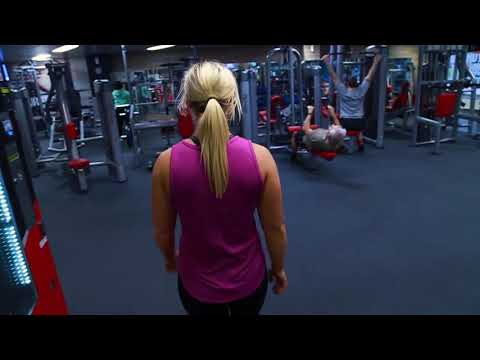 Experience the energy and community at Jetts Pacific Pines.
See our certified trainers in action and get a feel for the energy and community at our gym. Watch now and come experience the difference at Pacific Pines.
Get a feel for the lively and supportive atmosphere that sets Jetts Pacific Pines apart from other gyms in Pacific Pines
See firsthand the dedication and passion of our certified trainers as they guide and inspire members to reach their fitness goals.
Map
Enquire and view gym prices at Jetts Pacific Pines. No obligation to join.
Customer Reviews
Jetts Pacific Pines is a great gym for everyone, with members ranging from teens to oldies. The gym is well-maintained and clean, with plenty of equipment and a great layout. The staff are friendly and helpful, and the personal trainers are professional and knowledgeable. The gym also offers free classes and access to the pool next door, making it unbeatable value for money. Customers have praised the staff for being friendly and approachable, and for helping them feel comfortable and teaching them new things. They have also commented on the great atmosphere, the modern equipment, and the fact that it is never crowded. The manager is also highly praised for being helpful and welcoming to everyone. All in all, Jetts Pacific Pines is a great gym with a friendly community feel and unbeatable value for money.
Love this gym, considering what you get for the price (includes free classes and access to pool next door!). Equipment is a bit on the old side but well-maintained and still useable. Environment always kept clean. Lovely staff - very friendly and approachable. Membership is a great mix of age groups. Would ideally love a bit more floor space for peak times but the team have otherwise done well setting things out in a limited area. Highly recommend!
K B
Jetts is a great, local and most welcoming gym ever! The Staff there are absolutely amazing as they help with literally everything and will always make sure you are comfortable with what you are doing. The gym is a great size and has everything you need to get big gains. The people that go there are also some of the nicest people you will ever meet. They are always helping you feel comfortable and teaching you new things. The environment is just 10/10 and would recommend this gym to anyone !!
Oliver
This is a great gym to do a workout. The equipment is really good and there is a good variety. The manager and 2 personal trainers are really great people who are very enthusiastic about helping people have a good experience and help them reach their goals. The classes are always different to keep it interesting. I would recommend anyone to join.
Steve Barnes